Zimbabwe:Solar energy producers enticed to feed power to national grid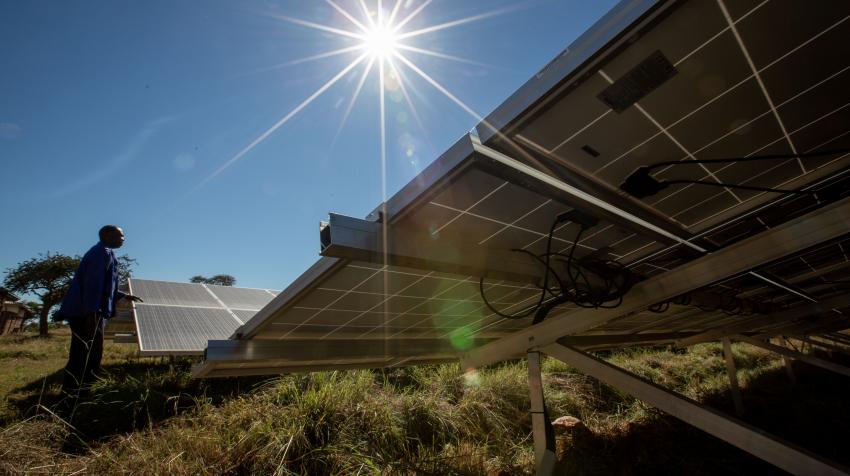 By Wallace Mawire 
Solar energy producers in Zimbabwe are set to participate in a net metering programme introduced by the Zimbabwe Electricity Transmission and Distribution Company (ZETDC) which will result in the feeding of solar energy power to the country's national grid.     
According to the ZETDC public relations department, the net metering programme is a scheme in which any existing customer producing solar energy on their premises can feed excess power back into the ZETDC network through a grid-tied invetor and a smart meter,which measures both power consumed by the customer and power supplied to the grid.         
It is reported that only electrical power units and not money shall be credited to the customer account. This is expected to benefit the customer by keeping their bills low as it reduces the total units billed at the end of the month. According to the ZETDC,net metering is beneficial to the utility and the nation at large through the saving of foreign currency, as there will be less power imports.
The use of solar energy in Zimbabwe is being intensified at a time when the country has suffered periods of chronic electricity shortages in recent years. This has led to an increasing number of Zimbabweans to install small solar systems. Also businesses in the country are embarking on measures which include diversifying energy supply to reduce heavy reliance on grid power energy supply. These include improving energy efficiency and switching to alternatives such as solar for pumping and heating water.
It is also reported that to reduce the amounts of greenhouse gases being released into the atmosphere, there is need for major restructuring of both industrialised and developing societies.This will entail shifting towards alternative energy sources such as solar energy. Zimbabwe's warm,dry climate offers tremendous potential to exploit solar power for electricity generation and heating water in urban and rural households. It is also added that since the energy sector is the most responsible for emissions, Zimbabwe needs to find ways to generate power more cleanly and efficiently and adopt renewable energy solutions such as solar,wind and biogas energy.
 Tawanda Muzamwese, Business Council for Sustainable Development Zimbabwe (BCSDZ) Director applauded the initiative by ZETDC saying the development is in the right direction.  "Net metering will ensure that there is an incentive for people to invest in renewable energy. This will ultimately drive an upsurge in the uptake of renewable energy technologies," Muzamwese said. BCSDZ promotes sustainable development initiatives within business and industry in Zimbabwe.