Sierra Leone: APC raises concerns over the arrest and detention of Dr. Sylvia Blyden
By Ishmael Sallieu Koroma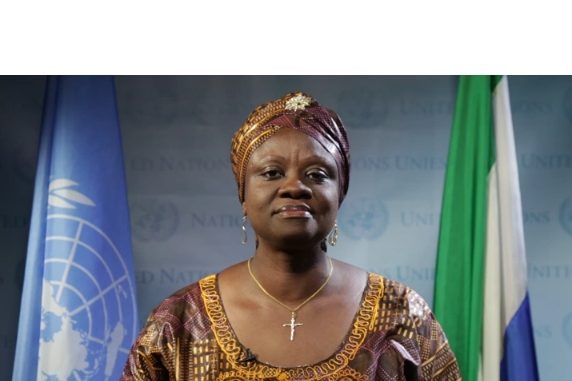 Sierra Leone's main opposition party , the All Peoples Congress (APC) has in a press release on Sunday 3rd May , raised concern over the arrest and detention of Dr. Slyvia Olayinka Blyden a senior member of their party.
Dr. Sylvia Blyden was arrested on May 1st at her residence at Cockle Bay , west of Freetown by armed security officers in relation to her writings on social media and has been refused bail since Friday ; spending her third night at the Criminal Investigation Department (CID). 
" The Attention of the All Peoples Congress (APC) has been drawn to the arbitrary arrest and detention of yet another senior member, Dr Sylvia Olayinka Blyden, of the All Peoples Congress (APC) by officers of the Criminal Investigations Department (CID),''the release stated.
According to the party , a cross section of the APC leadership and members visited the CID yesterday to see Dr Blyden and to ascertain reasons for her arrest adding that they were refused access to see her and were also not told why she was arrested and detained at the CID.
"When the head of the investigation team, Mr MK Alieu was asked about what her charges were. He replied that they are still investigating the matter. Now, the police are searching everywhere for evidence while she is being held in custody: Yesterday, Mr MK Alieu told us that her telephone and laptop have been sent to the CID cyber unit in search of evidence,''the release noted. The party noted that according to one of her counsels, the police are returning to her house  today in further search of evidence stating that  it is very crystal clear now that Dr Blyden has been held in custody without evidence of any sort, without charges and before investigations are conducted thus  calling on all their members and supporters to remain calm, while calling on the government to ensure Dr Blyden's basic fundamental human rights be respected.
The Party however called on the International Community and all Human Rights activists, institutions and organizations locally and internationally to prevail on the Government of Sierra Leone to halt the gross rights violation of Dr Blyden in particular and Sierra Leoneans in general.
Meanwhile, the Sierra Leone Association of Journalist (SLAJ) said in a statement that they visited Dr. Blyden , the Publisher of Awareness Times newspaper at the CID , and assured her that they were fully following the matter to find out if it actually borders on her right as a citizen to freedom of expression.
"We also assured her that we will engage with the authorities to ensure she gets bail and a fair investigation,'' SLAJ president Ahmed Sahid Nasralla said .
Dr. Blyden was Sierra Leone's former Minister of Social Welfare , Gender and Children's Affairs , Special Executive Assistance to former President Ernest Bai Koroma in the previous administration.