Malawi: Covid-19 recoveries up to 14
By James Mwala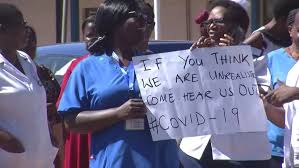 There are 26 active Covid-19 cases in Malawi at the moment and more interestingly, recoveries keep rising.
There have just been three deaths, according to Ministry of Health.
Most of the cases reported have been of those who recently travelled to Europe and neighboring nation of Tanzania where cases have also been rising.
Although the order for a national lockdown was stopped by the High Court, people are still undertaking measures to stop the spread.
Local transmission have relatively lowered in the recent weeks.
However all public and private schools remain closed so have churches taken drastic measures including alterations in service arrangements.