Kenya:Experts caution against complacency as COVID-19 spare children
By Christine Ochogo*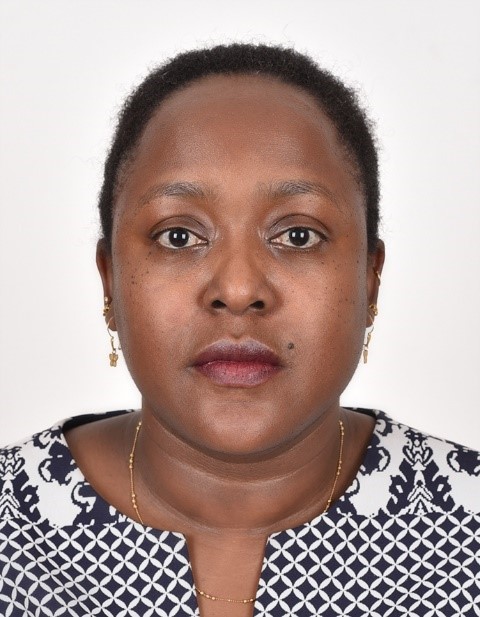 Experts in Kenya have warned against complacency in handling Covid-19 pandemic among children.
While addressing a webinar on children and Covid-19 last week, Dr Linda Misiko, Child Health Technical Advisor at Save the Children International said that even though children have been largely spared from severe symptomatic reactions of the infectious disease more common among older people – at least to date, there was still need for care and vigilant attention accorded to children so as not to expose them to the virus.
Cautioning against complacency in handling children, she warned that the low figures of infection among children was no cause for celebration but a call for more research.
"Care givers and guardians must continuously be vigilant on children to ensure that they are subjected to the safety requirements outlined by the health ministry to avoid infection by the virus," said Dr Misiko.
She added that the social effects of the virus has deprived children of face to face services such as schooling, nutrition programmes, mental and new born care, disruption of routine immunization services among many others.
Dr Misiko vouched for prioritization of the continuity of child-centred services, with a particular focus on equity of access – particularly in relation to nutrition programmes, immunization and other maternal and newborn care, and community-based child protection programmes.
"Even though most infected children of Covid-19 will have mild symptoms, some might become severely unwell as a result of malnutrition and this is a concern that must be looked into to ensure we bring forth healthy children with intellectual potential and at the same time averting increase in child mortality during this pandemic," she stressed.
Dr Misiko expressed fears that this pandemic would effectively reverse the progress made in the last few years in achieving Sustainable Development Goal (SDG) 3 that aims to ensure healthy lives and promotion of wellbeing for all at all ages. Specifically, she observed that it is important to look at child health issues in the realm of SDGs 3.2 which states that by 2030 the world would have put measures in place that would end preventable deaths of newborns and children under 5 years of age, with all countries aiming to reduce neonatal mortality to at least as low as 12 per 1000 live births and under-5 mortality to at least as low as 25 per 1000 live births.
This is mainly owed to the now being witnessed economies struggle at house hold levels following the physical distancing and lockdown measures needed to save lives and suppress the transmission of the virus. The restrictions have resulted in a significant reduction of economic activity across all major economies resulting to global recession.
According to World Food Program (WFP), undernutrition – inadequate energy or nutrients continues to affect more than 150 million children worldwide, while rates of overweight and obesity are also rising in all countries.
"Malnutrition is a great public health problem in Kenya and during this Covid-19 pandemic, many households are unable to fend for their families and as a result some are forced to skip meals or manage with available meals regardless of whether the food is balanced or not," Dr Misiko regretted.
A study launched by Kenya's Ministry of Health in November 2019 dubbed 'the cost of hunger study' indicated that the country loses Ksh 374 billion (U$374m) to malnutrition.
According to Veronica Kirogo, Head of Nutrition and Dietetics Division in the Ministry of Health, malnutrition is a concern that must now be addressed to ensure that people bring forth children who are healthy and have intellectual potential.
The International Pulmonologists Consensus Group IPCG) argue that children are less affected because of several hypotheses which include the fact that the less mature immune system of children may be one of the mechanisms that lead to the absence of severe immune responses after viral infection. They also postulate that recurrent exposure to respiratory viruses in children may give them some immunity to emerging new pathogens.
*Christine Ochogo is a freelance journalist based in Nairobi, Kenya. She can be reached on christawine@gmail.com