Gambia:Deejay Limbo Unveils new song 'Tobal'
By Bakary Ceesay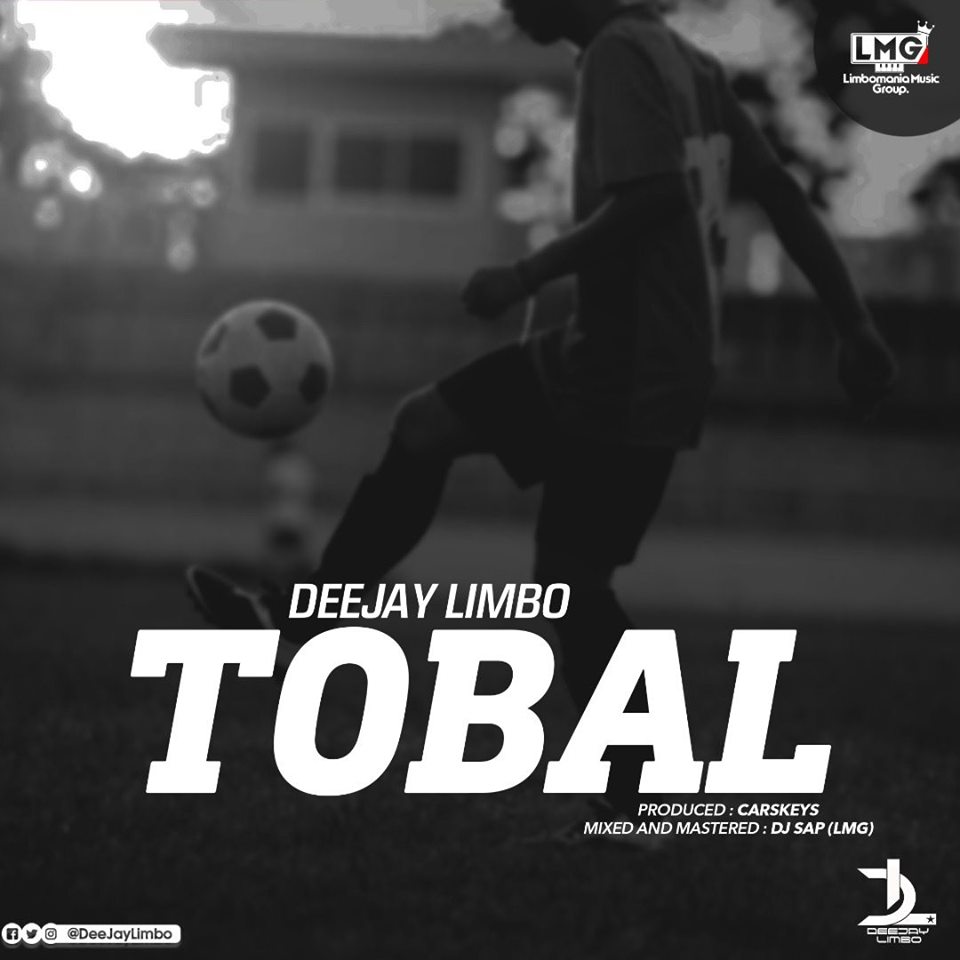 Deejay Limbo, Austria based Gambian multiple Award winning artiste has released a new song called "TOBAL"
Recorded at LMG Studios by Dj Sap and is available in all digital platforms includes ITunes, Apple Music, Spotify, Deezer ,Tik Tok and Amazon.
TOBAL is a wollof word that simply means Ball Juggling. The Song talks about how some ladies are selective about what their partners gets for them. Tobal is a beautiful song that connects Afrobeats to Wollof melodies.
Below you can listen or download the via the link..
https://m.youtube.com/watch?feature=youtu.be&v=jGUE7yd0u6A
About: DeeJay Limbo
Deejay Limbo is a dancehall/ reggae artist and songwriter. Born in a small town, Latrikunda-German in a West African country called the Gambia. He has since relocated to Austria where he has been on the music scene since 2011 and has made a name for himself.
Limbo has collaborated with many dancehall/ reggae artists' such as Jamaican born Jah Vinci and Ghana's very own Stone Bwoy, and Gambia's finest Reggae star Rebellion D RECALLER. Limbo once had the opportunity to be signed to G-Note Records, a record label in the United Kingdom, but due to circumstances things didn't play out the way he envisioned, but he still did not give up.
He had the opportunity to work with some great producers like Hakim from Sunland Music and a former member of 'The Boys' group, Jugglerz Records producing hits like ´Smilling Coast´ and Stefario Brown producing hits like ´Mi Gyals Dem Badd and Overdose.
In July 2019, Deejay Limbo Dropped his Biggest Song so Far "Dohi Bandi", The Song Happened to be the Most Viral internationally by a Gambian Artiste in 2019.
The Video to Song Was Aired on the Prestigious TRACE TV in the AFRIKORA Playlist making him among the First Gambian Artistes to Appear on that Platform. The Video was in the Top 30 Videos for weeks.
Dohi Bandi created the Avenue for Deejay Limbo to embark on his very first European tour and selling out venues in the cities of Stuttgart and Bologna.
In November 2019, he released he Debut EP called "Le Début" which was launched in a grand sold out event at Club Spielplatz in his City of Residence Linz.
Deejay Limbo Made it to the OPEN MIC FESTIVAL'S 2019. Open Mic Festival is the Gambia's Leading and Biggest Event.
He thereafter won the Wa Sa Halat music awards Gambia Foreign Based Artist Of The Year Award for 2019