Blick Bassy, Bassekou Kouyaté win Songlines Music Awards
By Bakary Ceesay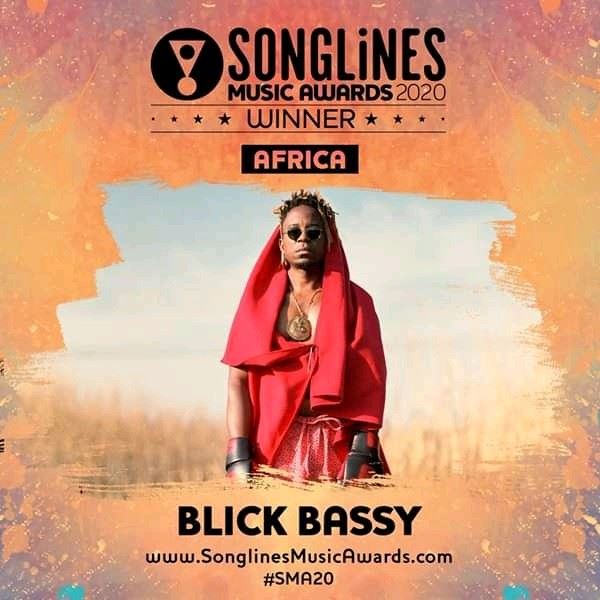 Cameroonian musician Blick Bassy and Mali's Bassekou Kouyaté have been named among the winners of the 2020 Songlines Music Awards – picking up the Africa and Best Artist awards, respectively.
Bassy was nominated for his acclaimed 2019 album 1958 alongside Souad Massi (Algeria), KOKOKO! (DRC) and Tinariwen (Mali).
The 1958 album first premiered in November 2018 at the Africolor world music festival in France.
"Blick Bassy offers a luminous album of songs evoking his country's recent history and its courageous fight for independence," Songlines Magazine said. "Tenderness and sorrow dominate the album, which has no drums or percussion. Instead, the pulsating Cameroonian rhythms of assiko, bolobo and hongo are played on guitar and banjo, cello, trombone, trumpet and keyboards. The result is a powerful statement that sheds light on a skeleton in the closet of French colonial history that has long been covered up."
Kouyaté, who is nicknamed the 'Jimi Hendrix' of the ngoni instrument, was nominated for his 2019 Miri album. His nomination was alongside Aziza Brahim (Algeria), Asmâa Hamzaoui ( Morocco) and Dudu Tassa (Iraq).
"Innovator and proud upholder of tradition at the same time, over five albums in a dozen years with his band Ngoni ba, he has smartly crafted his music to appeal to both African and Western audiences without compromising the integrity of his roots," Songlines said.
Other winners of the 2020 Songlines Music Awards include Leyla McCall (America category), Jambinai (Asia category), Kefaya and Elaha Soroor (Fusion category) and Cimarrón (Best Group category).
The Songlines Music Awards, which are now in their 12th year, were originally organised in response to the BBC's decision to end the BBC Radio 3 Awards for World Music.