UK based Gambian Prominent Instrumentalist, Singer Determined To Unite The Globe Through Music
By Bakary Ceesay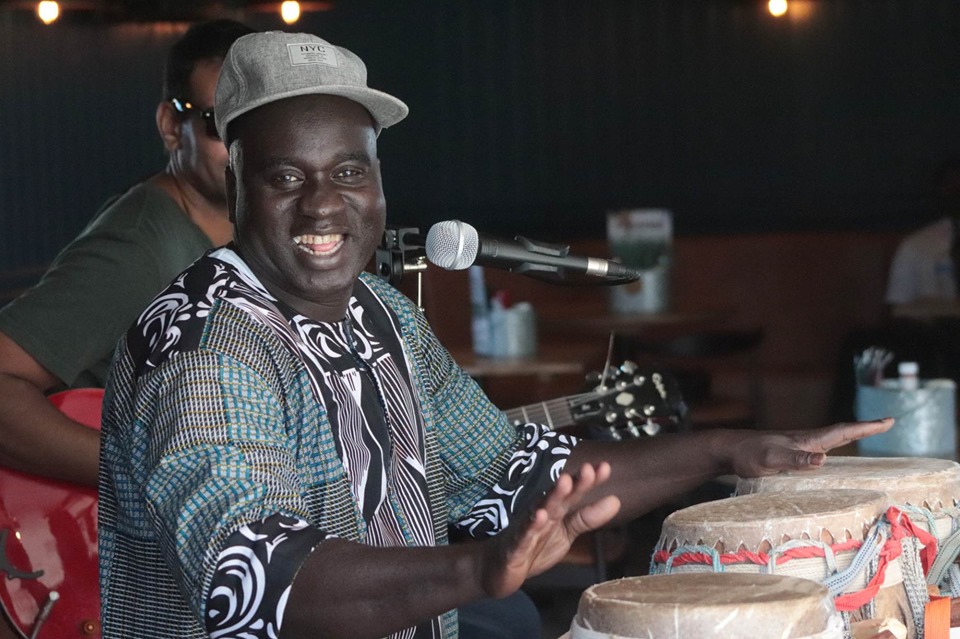 Musa Mboob, is a UK based Gambian prominent instrumentalist and lead singer of Xam Xam Band aimed at entertaining, educating and uniting the world through music.
Mboob, from a griot family in Gambia is currently spreading positivity around the globe through Senegambia culture with his Band of six people.
In an exclusive chat with Pan African Visions Arts and entertainment correspondent Bakary Ceesay has an exclusive chat with Musa about his musical journey, accomplishes and plans.
Relax and enjoy the the exclusive chat……..
Hello Greetings Mr. Musa Mboob welcome to Pan African Visions Arts and Entertainment column.
Pan African Visions: can you please introduce yourself to our readers including your musical journey ?
Musa: My is Musa Mboob, I was born in the Gambia 1963 and my father is Dodou Mboob my mother is Naffie Saine.
I inherited music through my late father who was a master percussionist and when he passed away I took over. I was leading my own percussion team in The Gambia called Mboobalahal.
Mboob Mbalahal was very popular in the Senegambia region through performing in weddings and naming ceremonies.
I was very lucky to upgrade my musical profile when the opportunity came for me to work with musical bands like Njom music band with former members of Glawarr band and also Ifankbodi band.
I also played percussion in Adels Kaberr album with Sotokoto band produce by Mr. Oko Drammeh funded by Higher Octive in America.
I traveled many times to the UK before settling as a permanent resident in England doing music and performing in many festivals like Womad festivals and many other festivals around England.
In 2007, I formed my own band call Xam Xam Band and continue performing in festivals Europe and Scandinavia. I traveled many times to Germany with a Jazz band with Alen skimor and Africa Express with Demon from the gore Lars.
We played in festivals in Berlin, Dusseldorft and many other places in Germany.
In 1995 I released my second album in called 'Jayulen' (Get the taste) which was recorded in England and launched in a famous venue called (Africa centre).
In 2009, I again released another album name (Harral) and both albums are available in Amazon and many online media outlets .
Pan African Visions: we understand that you have released a new album can you tell us more about this album ,how many tracks, who produced it, and where can one access it?
Musa: In 2018 I travelled to the Gambia with my band and recorded a new album called, (Gambia Session) comprised of ten tracks. The new album was released through a record label in England called ARC music record company and the CD is available online. It's distributed worldwide.
Pan African Visions: What are some of the messages in the album?
Musa: The album talks about different directions which is based on the daily happening of life that all of us should take responsibility to commit ourselves and fulfill.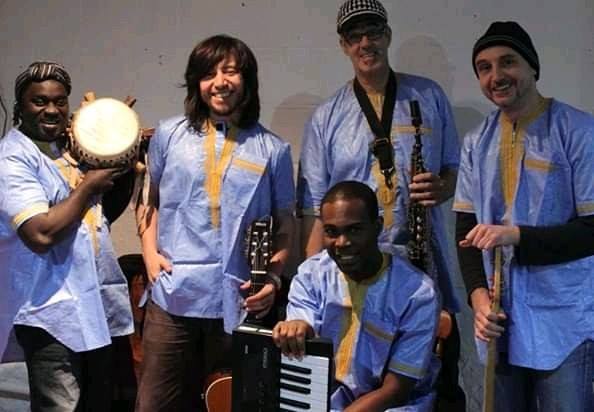 Pan African Visions : What is the feedback from people about the album?
Musa: The album has gotten a great response since it was released. It has featured in many newspapers in UK and played in many radios stations .
Pan African Visions : After the release of the album what are some of the projects you are on now?
Musa: My plan with the band is to prepare for touring in the Gambia to introduce the new album and to collaborate with other Gambian musicians and tour the Gambia and Senegal.
Pan African Visions: What do you have to tell Gambians about what to expect from Musa Mboob ?
Musa: Gambians should expect Musa Mboob in different dimensions this time not just percussion only but with a full musical band in actions. We are open to bookings across the globe and we are determined to educate and entertain the audience to the maximum with captivating styles blended with African cultural backgrounds and European styles.
Thank you so much Pan African Visions and am looking forward working with you guys to promote our Gambian music across the globe.