Ugandan start-ups innovate to tackle COVID-19 challenges
Start-ups in Uganda are developing innovative products to help people and businesses carry on during the COVID-19 pandemic, saying it's their civic duty to be part of the solution.
By Jennifer Freedman*
As COVID-19 sweeps across the planet, small businesses in countries such as Uganda have seen their revenue dry up amid government restrictions that have people taking refuge from the outbreak by staying at home and avoiding unnecessary shopping trips.
But some of the more innovative enterprises are turning this global crisis into an opportunity – not only to keep themselves afloat, but also to help consumers and other businesses ride out the pandemic with as little pain as possible.
These include e-commerce start-ups such as Bringo Fresh and Online Butchery, which enable people to shop for groceries online, and fintech firms like ChapChap Africa and Xente, which have added cashless features to reduce customers' risk. Ugandan health-tech companies are also jumping on the innovation bandwagon – Mfeyti, for example, has developed interactive platforms for Ugandans and other East Africans to obtain accurate information and statistics about the virus.
The innovations come as Ugandans cope with a total lockdown aimed at halting the spread of the virus, which has infected at least 61 people in the country. The government has closed all business except those deemed essential, such as utilities and food markets, and imposed a dusk-to-dawn curfew. Movement has been virtually frozen, with both public and private transport banned The measures won't be lifted until 5 May at the earliest.
The pandemic has cut significantly into the Online Butchery's business-to-business markets because many clients have temporarily shut down while others have reduced order quantities, says Chief Executive Tony Ayebare. But the start-up's business-to-consumer meat orders 'have skyrocketed overnight' – from 10 orders a day to 150 a day in just two weeks, he says.
'More people realize they can now buy meat without leaving home, which bonds well with one of our objectives of being a household name when it comes to meat and meat products,' Ayebare said. 'It has also forced us to expand in order to reach clients who are a bit outside the city in our mission to encourage people to stay home.'
Online Butchery has added a new service called 'prepaid meal plans' to support Ugandans who are hunkering down at home and either unwilling or unable to cook for themselves. For a weekly or monthly fee, clients can get meat-themed lunches and dinners delivered right to their door, Ayebare said.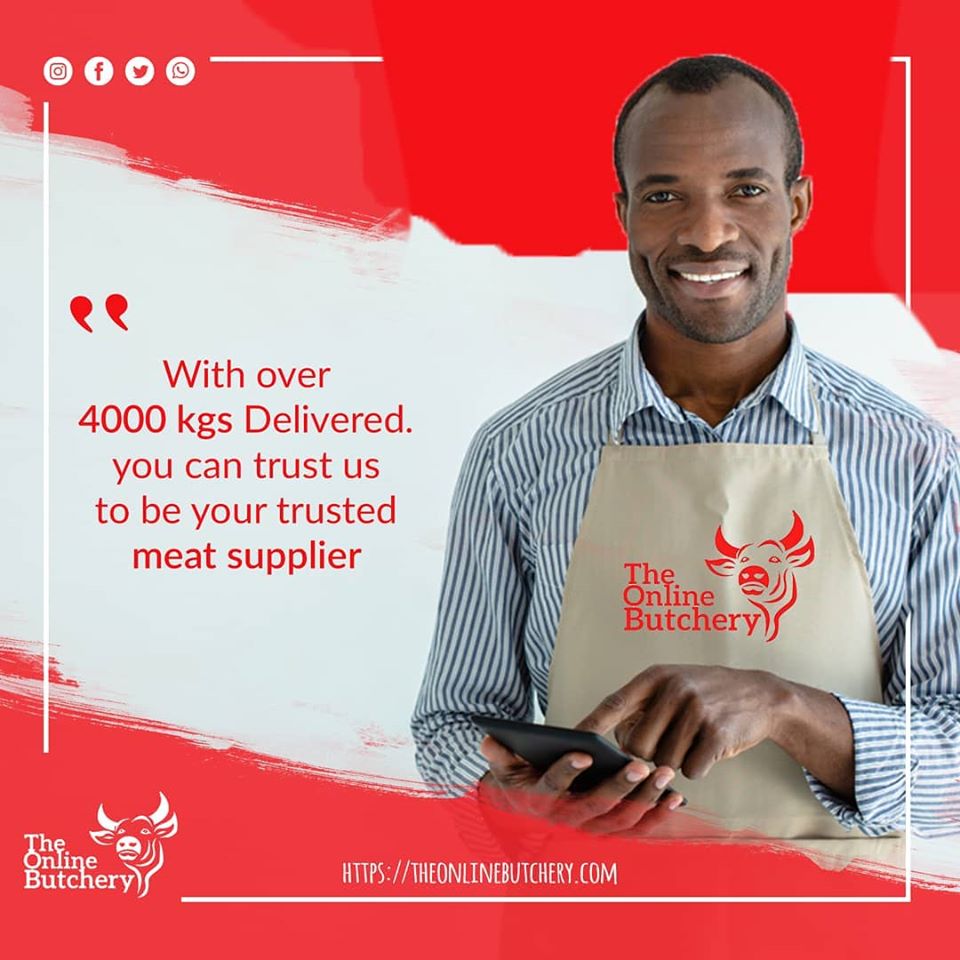 'That way they don't have to worry about going hungry or running out of food, as we will be delivering twice a day, and our goal is to make it as affordable as possible, averaging each meal at $2 per serving,' he said.
Fresh produce from the farm
Business is also booming for Bringo Fresh, whose online platform allows people to order fresh, organic produce from the farm and have it delivered to their doorsteps. Orders began to climb as soon as Uganda's first case of COVID-19 was confirmed on 22 March, and the size of each order has grown by about 150%, says public relations officer Lysandra Chen.
'We have seen the business grow more and more from day to day,' she said. 'Every time the president announces stricter restrictions, we see a jump in sales. All the expats in Kampala do not want to shop in a marketplace and they are avoiding every crowded place, so they are placing orders on Bringo Fresh using our website, WhatsApp and through phone calls.'
While many customers asked for goods such as cooking oil, juice and toilet paper, Bringo Fresh decided early on to stick with its core products: fruit, vegetables, meat, dairy and bread. But in a show of solidarity, the start-up dropped its delivery fee and is planning to make other changes to adapt to current circumstances, Chen said.
'We have some plans which cannot be revealed, but we will definitely continue making calls to find out how our clients are all doing,' she said. 'We make about 50 calls per day and then wait nine days and do it all again. We are also buying more from our farmers and engaging with more farmers on our database, so we plan to do more with our farmers after the pandemic.'
'Made for situations like this'


The spread of COVID-19 has put the brakes on Xente's efforts to raise capital and forced the fintech to revise its targets, says chief executive Allan Rwakatungu. But it's also created opportunities and reinforced the importance of embracing digital and cashless solutions – Xente's raison d'être.
'Our business was made for situations like this and our sales are ticking up,' Rwakatungu said. 'We have been pushing the e-commerce and cashless agenda for some time. With the lockdown, people and business now have no choice but to adopt that. Our message is resonating more now.'
Xente is helping small enterprises in Kampala stay in business during the crisis by listing them as vendors on its app. The start-up has waived the setup fees for micro-enterprises and won't charge a commission for three months, Rwakatungu said.
Migrating to the online sales platform opens new digital channels and cashless payment processes for merchants who usually sell goods for cash. It also gives them access to the platform's 50,000-plus customers and 50-plus businesses with payment options for their goods.
Organic signups have already doubled and Xente intends to promote its app further with paid advertisements, Rwakatungu said. 'We are looking at vendors who are supplying necessities for everyday life – food, groceries, cooking gas, medicine, etc. All those we have onboarded in the last three weeks.'
Crisis highlights the value of digitalization
Emmanuel Emodek, managing director of ChapChap, says the pandemic 'opens many doors' even as it leaves the firm's acquisition plans in shambles. The start-up was in the midst of an 'aggressive acquisition plan' when public transport was banned, and its acquisition rate has plummeted 80%, Emodek said.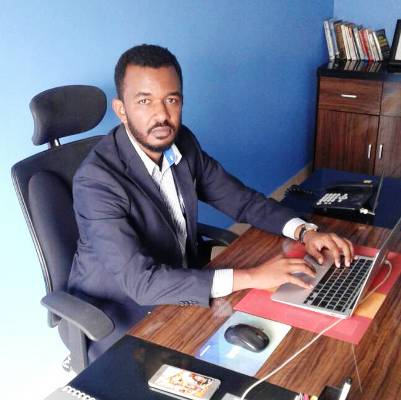 At the same time, the dramatic jump in the use of digital payments for goods and services has been a boon for ChapChap because 'many of our customers are finally realizing the beauty of digitalization as they are earning at a time when many businesses have closed doors', he says. 'As a fintech, many are seeing us now as potential partners to scale digital services to the underserved population.'
ChapChap has introduced mobile money features that let its 6,000-plus clients freely deposit and withdraw cash. In response to the virus, the start-up developed a calculator function that is linked to the mobile money feature and makes cashless payments possible.
'The pandemic has caused several businesses to adopt the approach of receiving mobile money as a means of payment, but existing solutions are too complicated for many people and we were looking to provide a simple solution,' Emodek explained. Embedding the calculator with mobile money payment options creates 'a unique and simple customer journey'.
Since introducing mobile money to just 1% of its merchant base, ChapChap's daily revenue has increased by 10%. It aims to extend the service to at least half of its clients by 10 April and 'we expect this to translate into a 15 times growth in daily revenue', he said.
Mfeyti supplies COVID-19 facts and figures
Amid the pandemic, Ugandans and other East Africans are seeking accurate information about the virus – and Mfeyti provides it. On top of its interactive platform for consumers to detect counterfeit drugs, the start-up has added two interactive platforms, covid19.mfetyi.com and messenger.com/t/Feyti256, that supply key information about COVID-19.

It's now working on a WhatsApp-powered interactive messaging interface that provides the same services, said chief executive Benjamin Bimanywaruhanga. This chat robot, which is still being tested, will enable Myefti to monitor quarantined patients every hour to determine their prognosis.
'The difference between getting the information from the World Health Organization and us is that we have structured it in a simple way that's easily accessible and gives easy to understand tips on how to navigate the pandemic,' he said. 'The beauty of our services is that they can be used across different countries and can be adopted by multiple ministries of health.'
Myefti is looking for funding so it can offer the service to more people and to enable the start-up to manage and maintain the tool during the crisis, Bimanywaruhanga added.
Myefti, along with Online Butchery, Bringo Fresh, Xente and ChapChap, is a beneficiary of the Netherlands Trust Fund IV (NTF IV) project in Uganda. The National Information Technology Authority-Uganda has recommended the electronic channels of a number of other NTF IV beneficiaries as effective tools during the pandemic. These include AkelloBanker, ClinicMaster, Makanika Dot Com, Safeboda and Swipe2pay.
NTF IV is based on a partnership between the International Trade Centre and the Dutch Centre for the Promotion of Imports from developing countries.