Kagame drops Internal Security Minister, Gen Nyamvumba, to face corruption investigation
By Mohammed M.Mupenda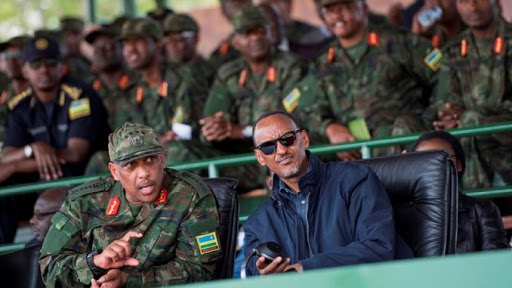 President Paul Kagame has dropped Patrick Nyamvumba from his duties as Minister of Internal Security, owing to matters of accountability under investigation- a communique signed by Rwanda's Prime Minister Eduard Ngirente reads in part.

"General Nyamvumba reports back to RDF headquarters pending further decision," the communique further reads.

Gen. Nyamvumba has not made a year in the position. He was appointed Minister of  Internal Security following his removal from Army Chief in a military shake-up on November 4 2019.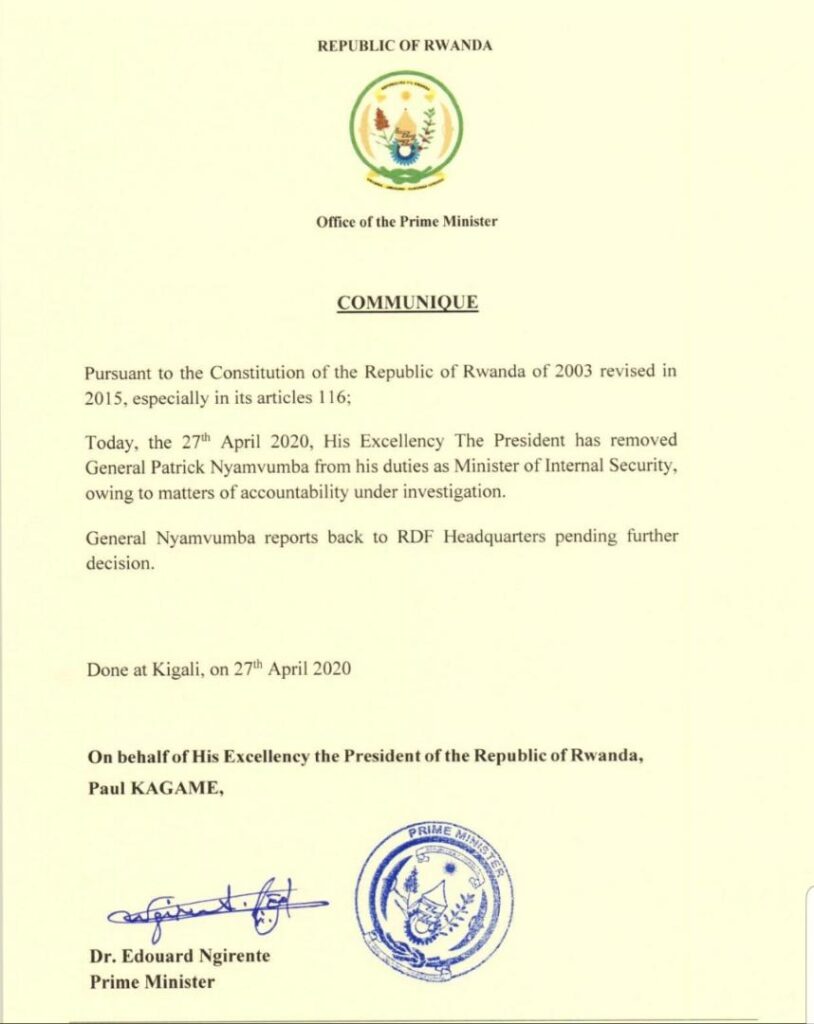 *Mohammed M. Mupenda is a news correspondent and freelance reporter, who has written for publications in the United States and abroad. He is also a French and East African language interpreter.