Guinea inaugurates a contested Parliament with an ethno-nationalist as speaker
By Alseny Ben Bangoura*
A new National Assembly was installed this Tuesday, April 21, 2020 in Conakry as the Guinean leader Alpha Condé continues his agenda designed to stay in power beyond his two legal terms due to expire in December 2020. In this sense, he found an ally in the person of Amadou Damaro Camara, a controversial figure who was the majority leader in previous parliament.
During the inaugural meeting at the Palais du Peuple, he was easily elected to head the new Assembly, which is made up of 114 members including 79 from the RPG-arc-en-ciel who, in the Chamber of Deputies, will work with a small group of political parties in support of the governing power.
With a comfortable majority, Damaro is able to give Alpha Condé what he wants to reign as an "Emir" by adopting all the laws that are dear to him. Damaro and his team are also expected to ratify important mining agreements recently signed with foreign multinationals. The inaugural ceremony of the new Assembly took place with no participation from the international community. No foreign embassy accredited to Guinea was represented there.
This was not only because of COVID-19, which is sweeping the planet. Above all, the cause was the deeply undemocratic character of this parliamentary body. Another major absentee at this dark ceremony was President Alpha Condé himself, who remained cloistered in his presidential palace at Sèkhoutoutouréya. According to a well-informed source, the Guinean leader was afraid of contracting the coronavirus, which mostly affects seniors with underlying health issues. For the FNDC and the main opposition parties that boycotted the March 22 poll, this return to parliament is simply "a non-event."
"This is a zombie assembly that has no credibility in the eyes of the Guineans and the international community. It will disappear with Alpha Condé who, as we know, is not going to be able to cling to power beyond December 2020, even if that is unfortunately his ultimate goal," said a senior opposition official contacted Tuesday by AlloAfricaNews.
In his inauguration speech, Damaro Camara called on the opposition to dialogue and solve the political crisis, but the opposition maintains that the new assembly is illegitimate and called instead for a new election.
Who is Amadou Damaro Camara?
The president of the Assembly installed Tuesday in Conakry is a 68-year-old, educated in the former communist country of Yugoslavia. Amadou Damaro is no stranger to Guinean politics. He was an opponent of General Lansana Conté's regime and was involved in a coup attempt with Colonel Diarra Traoré in July, 1985. He was imprisoned, and then released before going into exile in the United States. Following Conté's death in 2009, Damaro returned to the country and later became a member of the National Council for Transition (CNT).
In the previous legislature, Mr. Damaro Camara distinguished himself in numerous reckless remarks disparaging critics of the regime, even invoking the use of force and threatening to nail them to the pillory. At one point, he supported the idea of ​​sending the army to UFDG opposition strongholds in the suburbs of Conakry to suppress demonstrators. This earned him strong criticism from the Fulani community, which considers him as an ethno-nationalist bigot. But not everyone agrees.
"There's no question that Mr. Damaro is an impulsive and perhaps arrogant person but I would not call him an ethno bigot because two of his wives I know are fulah", says Amadou Diallo, Founder and Editor of Aminata.com, an online publication based in New York.
"I think he is just an opportunist politician hungry for a spot light before his people who may need a new leadership at top when Alpha Conde is no longer around." He noted.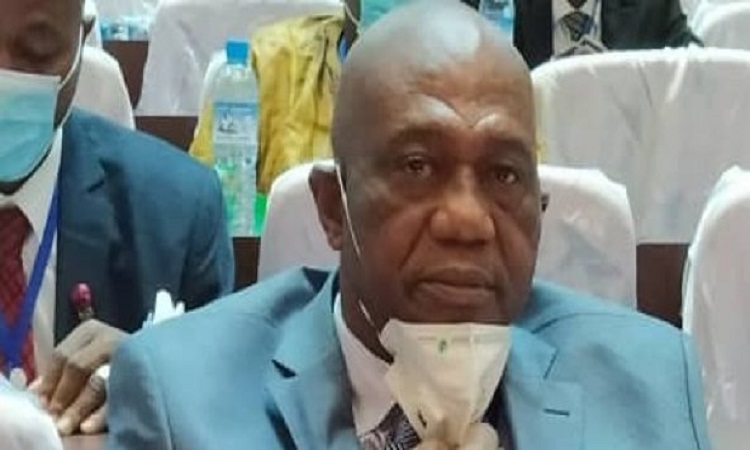 Damaro is also perceived as an ambitious, corrupt politician and one of those who plunder the natural resources of the country. According to sources close to him, he received many retro-commissions with mining companies in Guinea and owned some 100 trucks operating in the mines and gold fields of the country. Recently, observers noted that Damaro has been one of the prime sponsors of inter-ethnic violence in Zérékoré, in the south of the country, where confrontations between the Konianké and Guerze communities have torn apart hundreds of families.
"The United States has no lesson in democracy to give to Guinea."
Internationally, Damaro poses as a hawk who does not hesitate to disparage and threaten Washington. During his visit to West Africa in 2019, the Under-Secretary of State for African Affairs Tiibor Nagy said in an interview that "the United States recognizes the sovereignty of each state" and that "the states can change their constitutions as they please." However, the American diplomat addded, "But we have a problem if it becomes obvious that the president-in-office uses this power only to stay in power."
From the Shepherdess to the Shepherdess
As a defender of the regime, Damaro responded with a roar by saying that the United States, particularly President Donald Trump, had no lessons in democracy to give to Guinea. Damaro appears to be more interested in rapprochement between Guinea and China and Russia than with the United States or France.
Mr. Damaro Camara is of the same ethnic group as President Alpha Condé, the Malinké. On social networks, observers believe that "his nomination" to the presidency of the National Assembly, a position previously held by Kory Koundiano, a native of the forest region, is another sign that Guinea has indeed become a totalitarian ethno-state where almost all of the key positions of the government are held by Malinkes. This prompted the reaction of a Guinean resident in the United States
"Guinea is not a family. We are in the Manden Republic," said Bob Sow.
Experts familiar with Guinea, a West African nation with a long history of rekless governing system, believe that the new Assembly forcefully imposed on its people, is likely to further the political crisis in the country.

*The writer is the Editor of AlloAfricaNews