COVID-19 update: Sierra Leone records second COVID-19 death
By Ishmael Sallieu Koroma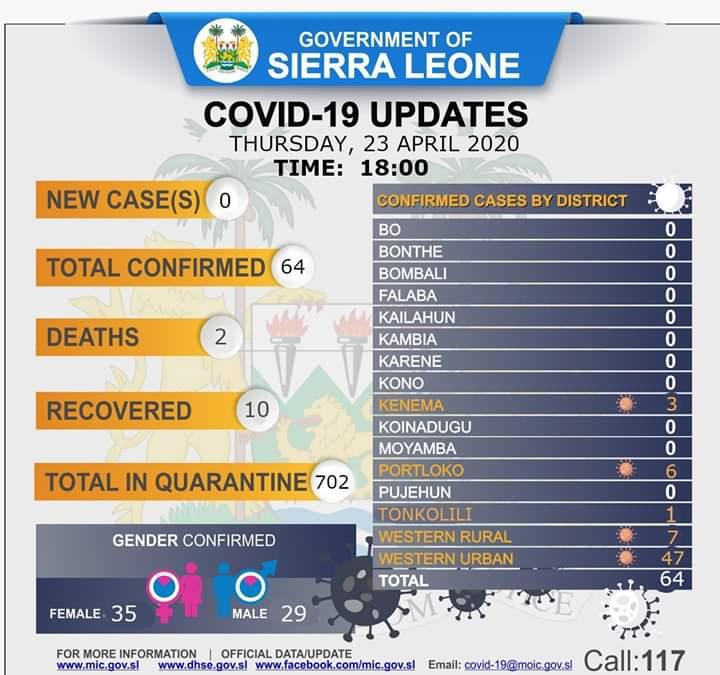 Sierra Leone today recorded their second COVID-19 death in almost 24 hours period after it recorded its first COVID-19 death according to the Government of Sierra Leone's COVID-19 update.
The second COVID-19 death is a 69-year-old man who showed signs of the coronavirus and later tested positive for it but passed away as he was being transferred to the 34-military hospital for isolation and treatment.
According to the BBC's Umaru Fofana on his Facebook wrote "the second person to die of Covid19 in Sierra Leone was a patient at the Choithram Hospital who'd gone there for some other health reason'' Quoting the spokesman, for the COVID-19 , Solomon Jamiru.
The country has so far recorded a total of 64 cases ,with ten recovered and a total of 702 in quarantine .
The small West African will this week end a two weeks partial lock down which was instituted by the government in their bid to stop the spread of the virus.