COVID-19: SLFA Donates LE 656 Million Solidarity Boost for Clubs and Players
By Boris Esono Nwenfor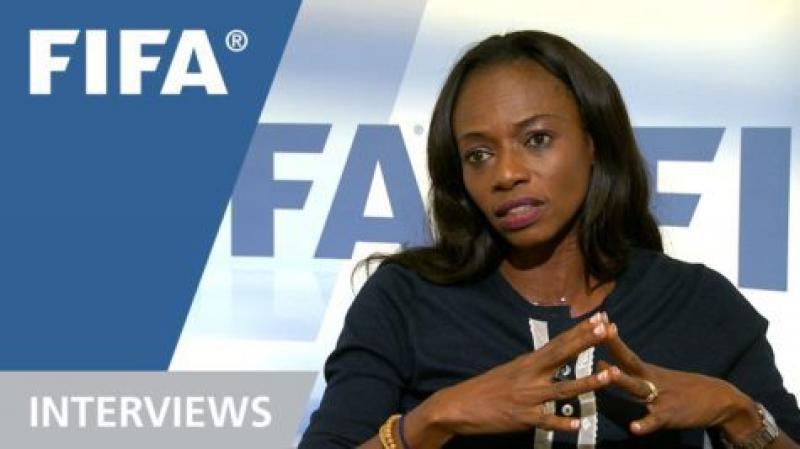 The President of the Sierra Leone Football Association, SLFA Isha Tejan-Cole Johansen has confirmed that six hundred and fifty-six million Leones (Le 656,000,000) has been donated to Premier, First, and Second Division clubs in the country as a solidarity contribution by SLFA, as per the SLFA Media Department.
Four hundred and six million Leones (Le 406,000,000) will be distributed to 14 Premier clubs and Two hundred and Fifty Million Leones (Le 250,000,000) contribution goes to the Five Regional football Associations to be spread out and allocated to the respective lower division clubs (Division One and Two).
The novel coronavirus outbreak has had a major impact in the sporting domain as leagues across Africa, and many parts of the world have been put on hold. Football in Sierra Leone has equally been affected.
"These are abnormal and truly worrying times, and the only instinctive reaction these days are how to protect and be protected. As a parent football body in Sierrra Leone, we have a duty to support and protect each other," Isha Johansen remarked.
Financial donations are not the only gesture from SLFA. In addition to financial boost, several hundreds of face masks will be distributed to SLFA staff and clubs.
All football activities in the nation has been put on hold until further notice as a part of the precautions against the spread of the coronavirus.
A statement by SLFA signed by General Secretary Chris Kamara explained that it was taking the decision following the world football governing body's recommendations while tasking all clubs and football connected bodies to conform to the instructions.
"In line with the government's effort in preventing the coronavirus, and in compliance with the FIFA recommendations to its member associations for general precaution, the Sierra Leone Football Association has suspended all football related activities across the country effective today, Tuesday 17th March 2020," the communiqué read in part.
"SLFA is encouraging all Clubs, Regional and District Football Association and its affiliates including but not limited to Mini Leagues and officials to comply with the directives to protect fans, players, coaches, and everyone involved in the beautiful game of football, and most importantly to prevent the virus from entering in Sierra Leone."