Covid 19: Ghana announces social welfare reliefs for affected areas
Ahedor Jessica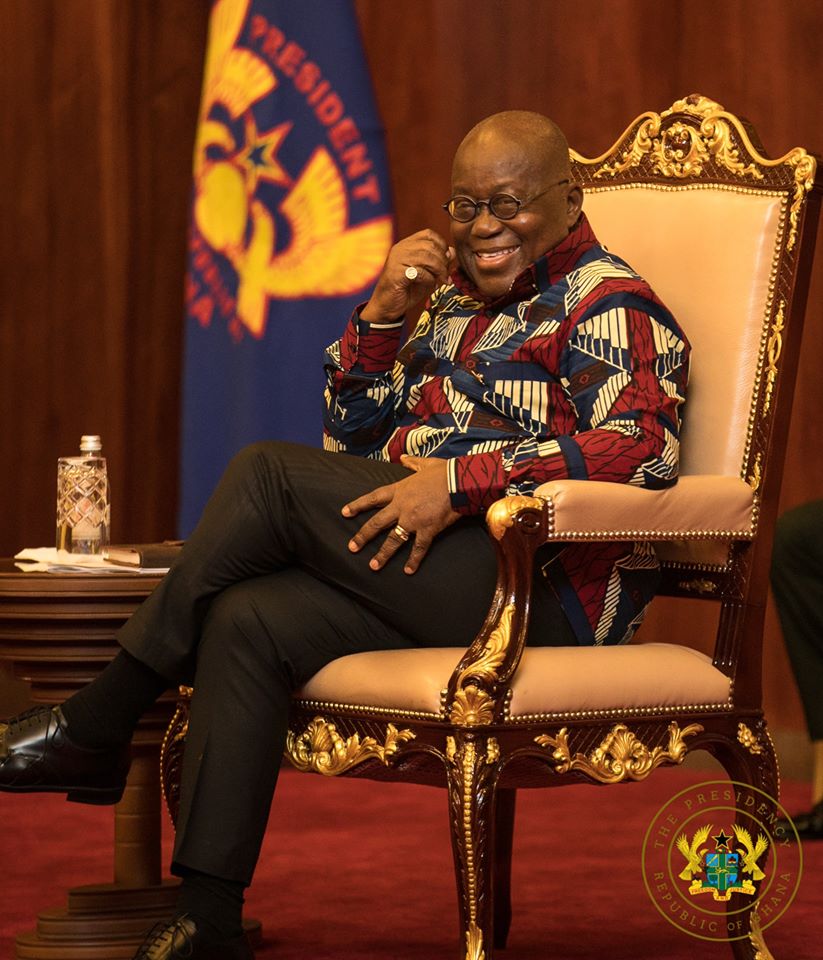 The President of Ghana Nana Akufo Addo has announced the first set of broad social welfare reliefs intended to cushion the affected areas of the country's lockdown in the wake of covid 19 pandemics.
The president through the finance ministry has directed parliament to initiate the coronavirus Alleviation Program to facilitate, accelerate and reduce the impact of the covid 19 on the ordinary Ghanaian.
''We are in difficult times, I directed the Minister for Finance to send to Parliament the Coronavirus Alleviation Program (CAP), whose objective is to protect households and livelihoods, support micro, small, and medium-sized businesses, minimize job losses''.
He added that the decision is to source additional funding for promotion of industries to shore up and expand industrial output for domestic consumption and exports''.
The President intimated, the Program through the Ministries of Gender, Children and Social Protection, Local Government and Rural Development, and the National Disaster Management Organization (NADMO) are working with Metropolitan, municipal district chief executives MMDCEs and the faith-based organizations, to provide food for up to four hundred thousand (400,000) individuals and homes in the affected areas of the restriction.
The distribution which begun in Accra yesterday saw a replica in Kumasi in the Ashanti region today. Deliverables including dry food packages and hot meals, to the selected locations in Accra, Tema, Kumasi and Kasoa.
Government is also set to absorb water bills for all Ghanaians for the next three months, from April to June. According to the president all water tankers, publicly and privately-owned, are also going to be mobilised to ensure the supply of water to all vulnerable communities. Ghana Water Company Ltd and the Electricity Company of Ghana have also been directed to ensure a stable supply of water and electricity during this period.
As at, Sunday, 5th April 2020, Ghana's current situation stood at two hundred and fourteen (214) cases. The Greater Accra Region has one hundred and eighty-nine (189) cases, followed by the Ashanti Region with twelve (12), Northern Region ten (10), Upper West Region one (1), Eastern Region one (1), and Upper East Region one (1). The ten from the Northern Region are the West African nationals who entered our country illegally, after the closure of the borders.
In total, three (3) persons have fully recovered from the disease, forty-nine (49) persons have been discharged from treatment facilities, and are being managed from home, and the remaining one hundred and fifty-five (155) are responding to treatment. Two (2) persons are moderately ill, and five (5) persons, have lost their lives.  
Of the one thousand and thirty (1,030) travellers, who were mandatorily quarantined and tested on their arrival in Ghana on the 21st and 22nd of March, seventy-nine (79) was initially found to be positive, and appropriate arrangements were made for their isolation and treatment. Subsequently, after twelve (12) further days of quarantine, twenty-six (26) other persons were found to be positive as a result of their second test, bringing the total number of those found to be positive to one hundred and five (105), all of whom have been isolated for treatment.
Of the remaining nine hundred and twenty-five (925) persons, who have undergone two tests and found to be negative, eight hundred and four (804) have been released from quarantine to join their families. The remaining one hundred and twenty-one (121) are, in the process of being released.