Covid- 19 : A Clarion Call On Child Protection From First Lady Dominique Ouattara in Cote d'Ivoire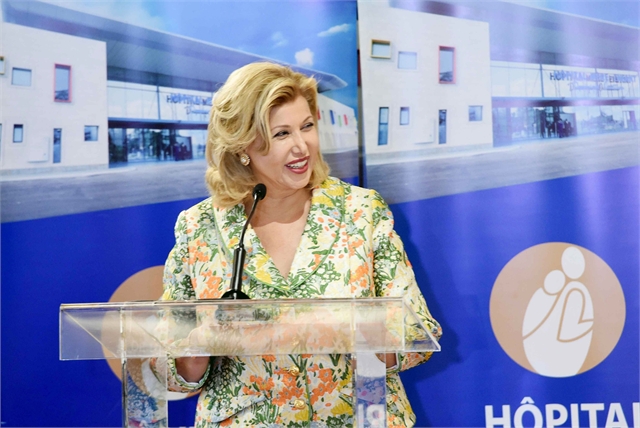 Like many countries around the world, Côte d'Ivoire is affected by the coronavirus pandemic.
To face up to this unprecedented health crisis, the President of the Republic and the Government have taken rigorous measures, including the temporary closure of primary, secondary schools and universities, in order to halt the spread of the virus and to protect our children from potential contamination and preserve their health.
Unfortunately, we have noticed that some parents are taking advantage of this situation to engage children into hazardous activities and all forms of labour and exploitation.
I would therefore like to call on parents: child labour is prohibited and punishable by law. No one has the right to engage a child into any activity that endangers him/ her or affects his/ her health, growth, safety and morals.
The current cocoa middle haversting season and the temporary closure of schools must not be used as an excuse for violating children's rights.
The National Committee for Monitoring Actions against Trafficking, Exploitation and Child Labour reaffirms its firm commitment to further its efforts to eliminate child labour in our country.
Together, let us protect our children, they are our future.
Mrs. Dominique OUATTARA, First Lady, President of The National Committee for Monitoring Actions against Trafficking, Exploitation and Child Labour (CNS)