A Brand of Scintillating Quality and Pure Luxury in Champagne De Watère
By Ajong Mbapndah L
A previously 'exclusive to Europe' award-winning luxury champagne brand – Champagne De Watère, has recently launched in USA, a reason for champagne lovers to raise a glass in celebration of a brand that is likely to see rapid expansion across the globe.
This unique brand with numerous 'Great Gold' medals under its belt including from the prestigious International Wine Guide Awards 2016, is produced since 2011 in the champagne region of France using traditional viticulture methods – (by hand wherever possible) and given up to 85 months to develop its full unique flavor, which is six times longer than usual.
Martin A. Konorza, Owner and President of Champagne De Watère, believes that this champagne is at the height of great quality and pure luxury. In an interview with Pan African Visions, Konorza, a man of ancient French Lineage thinks that the champagne is an exceptional brand for people who love class. He also sheds light about his family's champagne tradition and information about the champagne varieties .
Could we start with a background or historical context into Champagne De Watère that you own?
When I was growing up, I first tasted Champagne as a sip on special occasions. Later, in my teenage years, I tasted more and always came back to the same issue: The taste profile was not as elaborate as I expected from the alleged "king of wines". So, I set out to find the true soul of Champagne, eventually creating my own, to show to the world what champagne can be if nature is respected as the partner, not something that needs to be pushed in a certain direction but just guided.
The same attitude of respect goes into the branding which is clean and self-confidently understated. After all, the customer decides where and when to enjoy our champagnes and we support them with a sense of joy and lightness.
For my brand I chose my old family name "De Watère" as well as our ancient family crest, the azure blue Gryphon. Since our motto is "honor and piety" I think it fitting to creating a brand that devotes itself to a higher goal: finding the true soul of the world's greatest wine.
The Gryphon serves as the proud, self-confident guardian of our quest.
How long has Champagne De Watère been in the market and can you share its ingredients and production process for us?
We've been in the market since 2011 when we launched our Champagnes. De Watère Champagnes are produced using the most natural methods of production to bring out the true soul of the grapes. So, we use horses instead of tractors and no chemicals. Even our steel tanks for the first fermentation are enamelled on the inside to ensure that absolutely nothing tints the grapes' flavour.We use two grapes from the Premier Cru vineyard: Pinot Noir and Chardonnay.
The Brut Blanc contains 80% Pinot Noir and 20% Chardonnay where the Pinot Noir gives the underlying fruity body while the Chardonnay conveys more subtle aromas of cinnamon and exotic (citrus) fruit.
Our Rosé de Saignée is composed exclusively of Pinot Noir grapes which give it a rich fruitiness and an array of warm yet fresh aromas. For this champagne we employ the rarely used " Saignée Method" which translates into "bled out". To achieve the rosé colour and a more fruity palette, we leave the grape juice and the skins, which are solely responsible for the colour, together in the press to let the skins "bleed out" into the clear juice. This contact can last up to 72 hours and needs to be under constant attention by the Cellar Master. he needs to separate the grapes and the skins at exactly the right moment to ensure enough flavour has transferred while the bitter tannins stay in the skins.
Both of our champagnes are available in 20cl format which we call Petites". They are aimed at those people and moments only wishing for one glass to support their special occasions. And since every moment can be special, a Petite can easily be carried with you wherever you go.
In what parts of the world is Champagne De Watère in distribution?
Our champagnes are available in Europe (which is mainly the European Union, plus Switzerland) as well as in the USA. Our accessories are available for worldwide delivery from our website.
It is our understanding that Champagne De Watère was recently introduced into the US, how has the reception been like?
The reception has been good so far, better than anticipated. That's why we are now in talks with distributors as well as retailers to make it even more convenient for our customers.
There are so many Champagne brands out there, what is unique about Champagne De Watère ,and why should people go for it?
Since its inception it has been my goal to find the true soul of champagne to make sure that people's special occasions are complimented with a worthy companion. To do this, we have gone back in time to find the methods used when champagne first ascended to its mythical standing as the king of wines: before the Industrial Revolution with its mass production. So, if someone wants to know what champagnes could have tasted like before this industrial age, they go for ours.
Champagne De Watère has earned global recognition with a number of international awards, could you shed light on some of these awards?
Oh yes, we have received quite a few great medals which I see as a compliment and as proof that even in our modern mass-product focused world, people continue to appreciate the individual, original styles of our champagnes. We do not participate often but only at select wine competitions.
Recently, we won Great Gold at the Catavinum World Wine and Spirits Competition for both of our champagnes which makes us the only brand to have won this for both champagnes. We won the same medal in 2016 for both champagnes, too. (They changed their name from "International Wine Guide Awards")
Apart from this, the French wine authority Gilbert & Gaillard awarded our Rosé de Saignée a Silver medal, and awarded Gold to our Brut Blanc. This repeated our success there from 2016 when we entered before.
A big compliment are the two medals we won at Berlin Wine Trophy which is the biggest wine competition in the world under the patronage of the OIV and the UIOE. There, we won Gold for the Rosé de Saignée and even Grand Gold for the Brut Blanc.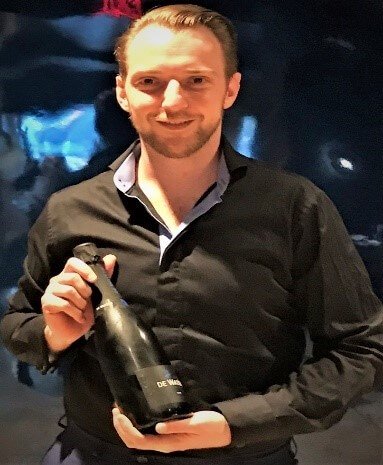 What other winery products or related products does your company have in the market?
Since De Watère is its own brand in its own right and we are not a champagne dealer, we do not carry other champagne brands.
We do however see De Watère and our values as a lifestyle brand, changing the champagne world. In tune with this we offer clothing items as well as travel luggage.
Our clothing line is complimenting the younger, more informal person. We offer zip hooded jackets, to simply throw on when a summer evening hits you with this refreshing gust, while sitting outside enjoying time with your friends and loved ones. More is to come.
The hand made luggage comes in two variants and two materials; leather or vinyl with antibacterial lining.
The Traveller is a hand luggage sized, ultra light bag to accompany the customer on any journey they take, hopefully meeting new people, places and making great memories.
The Messenger, that fits perfectly up to 15 inch laptops, is the everyday companion, giving you that assurance that you will achieve what you set out to do.
All our accessories proudly bear the azure Gryphon as the guardian every step of the way.
In terms of price, how affordable are De Watère products?
When I started De Watère and when we went through all the steps of production that are done manually, I quickly found that we will arrive at a premium price point for our Champagnes. So, our premium price is rather a consequence of the steps we take to be as natural and as close to the original, authentic champagne as possible. Yet, we are still at a very competitive price compared to our premium champagne peers. In Europe, our Premier Cru Brut Blanc retails at 125€, while the Premier Cru Rosé de Saignée retails at 145€.
Our Petites start at 21€ for the Premier Cru Brut Blanc and 23€ for the Premier Cru Brut Rosé de Saignée. They are also available as "Petites Collection" which is a gift set containing one Petite of each and two champagne flutes; ideal as a present or to gain a taste of De Watère. The set is priced at 49€.
For people who live in parts of the world like Africa, and others where they cannot get it from shops, how can they get De Watère products if they are so interested or get curious?
We have been able to accommodate basically every order. For people wishing delivery to countries outside of our distributed markets, please contact us and we will organize shipment.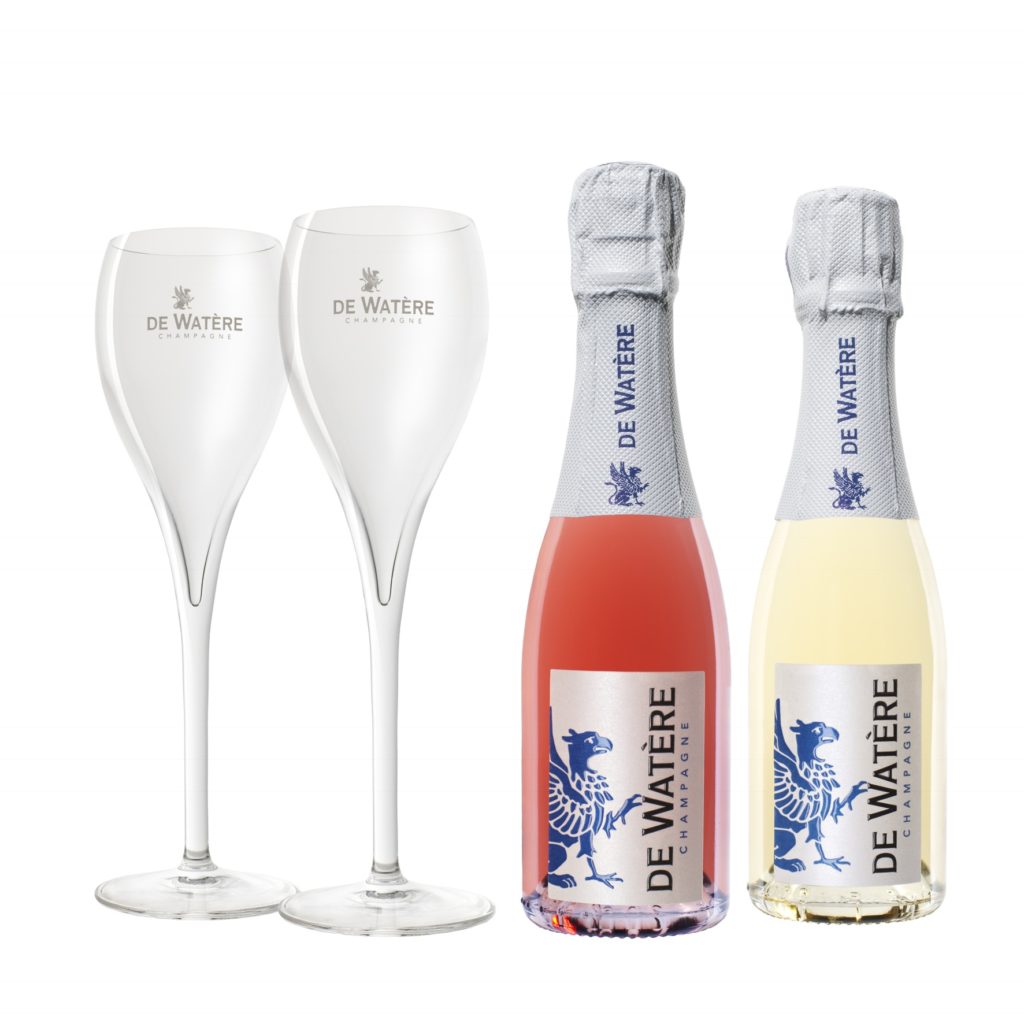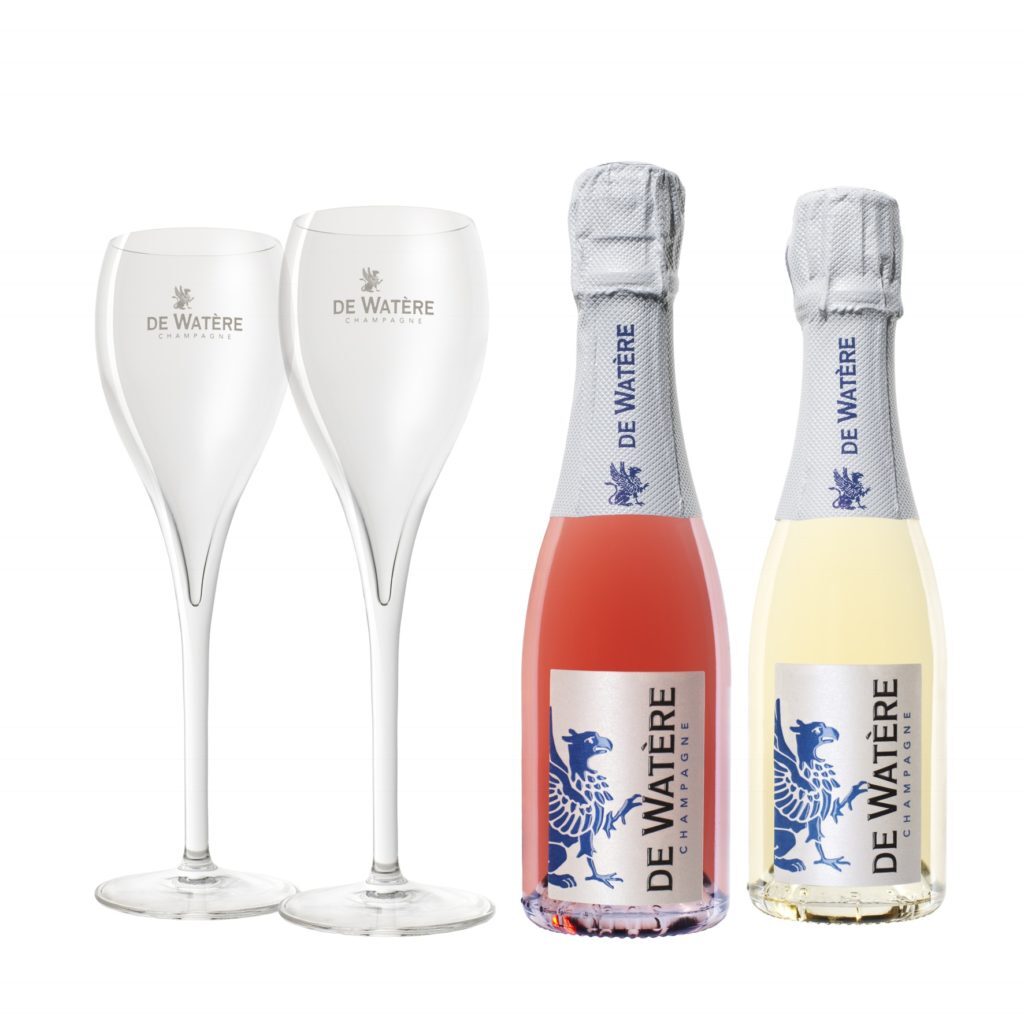 What should we expect from Martin A. Konorza and De Watère in the course of the year?
Well, we have lots of plans and dreams. For starters, we plan to grow our distribution in the US as well as Europe. We are for the first time actively opening up to distributors and retailers in Europe, for example.
What's more, we plan to introduce more accessories such as polo shirts as well as a second iteration of our zip hooded jackets.
Since the current crisis has put our planned events on hold, we will have to see when it is absolutely safe for our customers to reschedule them.