2020 Commonwealth summit in Rwanda postponed
By Maniraguha Ferdinand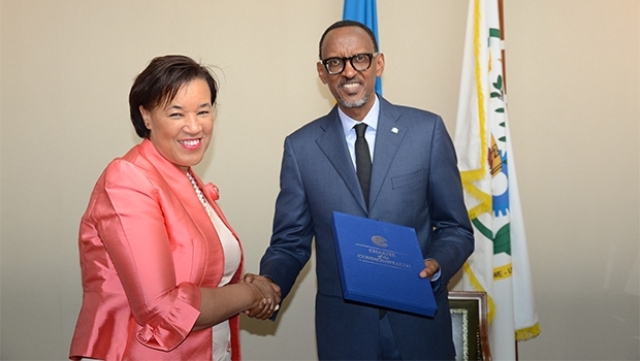 Commonwealth Heads of Government Meeting (CHOGM) that was scheduled to take place in Kigali, Rwanda in June this year has been postponed.
The meeting was due on 22 to 27 June 2020. It would attract more than eight thousands attendees from across Commonwealth member countries.
The statement that came from the Commonwealth secretariat on Tuesday, 21 April, 2020 said that the new date for 26th CHOGM and associated events will be announced in due course.
"As a result of the ongoing Covid-19 pandemic, it is necessary to postpone the 26th Commonwealth Heads of Government Meeting (CHOGM) scheduled to take place in Kigali, Rwanda", statement read.
President of Rwanda, Paul Kagame said that focus for Commonwealth members has shifted to combatting COVID-19.
"In the coming months, every Commonwealth nation will be fully focused on combatting Covid-19 and its socio-economic impact on our people. Our organization's deep reservoirs of solidarity and expertise will be invaluable tools as we work together globally to ensure no country is left behind", he said
Kagame added that Commonwealth family will be welcomed in Kigali once the pandemic has been defeated.
Commonwealth Secretary-General, The Rt. Hon. Patricia Scotland QC emphasized that CHOGM cannot be a good time at the moment while lives are being lost, economies shrinking due to COVID-19.
" It is difficult to predict what the new normal will look like. We must be mindful of the risks large meetings pose to all. The current circumstances require heroic decisions. We stand together with Rwanda, and thank all our member countries", she said.
The new date of the meeting is yet to be scheduled however due to the consequences of COVID-19, none can predict it this year.
Rwanda has been preparing itself for the meeting, building new infrastructures like roads, renovating airport etc.