We will come for you, DCI warns Kenyans defying directives on prevention of covid-19
By Samuel Ouma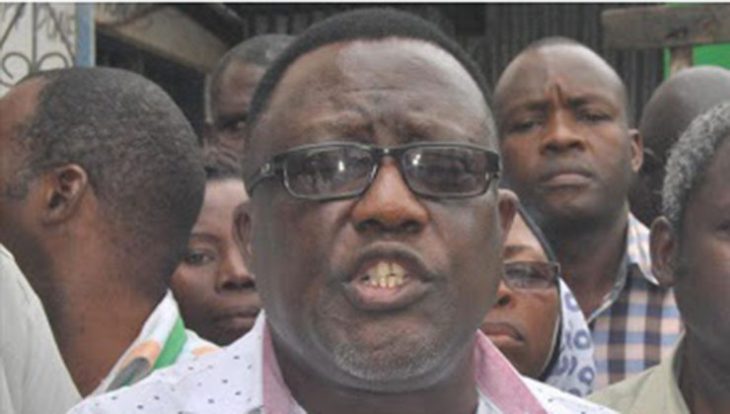 Kenyans who fail to adhere to directives issued by the government to avert the spread of coronavirus will be arrested and charged in the court of law.
Issuing the statement via its Twitter page, Directorate of Criminal Investigations (DCI) revealed that those found guilty will be charge with flouting Public Health Act CAP 242. The Act talks about the protection of public health in the country.
"A person who while suffering from any infectious disease, wilfully exposes himself without proper cautions against spreading the said disease in any street, public place, shop, inn or public conveyance or enters any public conveyance without previously notifying the owner, conductor or driver thereof that he is so suffering, shall be guilty of an offense and a liable fine not exceeding Ksh.30, 000 ($300) or imprisonment for a term not exceeding three years or both," stated the statement.
Such a person will also be ordered by the court to pay the owner, conductor or driver the amount of any loss or expenses incur during the period of sickness.
The same charges will apply to anybody in charge of a person suffering from such a disease or any individual, who sells, buys, transmits, gives or exposes, without previous disinfection any bedding, clothes, rags or anything which has been exposed to infection of any such disease.
This comes a day after Kilifi County Deputy Governor Gideon Saburi, who has tested positive for covid-19, disregarded mandatory self-quarantine after he jetted into the country from Germany.
Saburu defied the safety precaution and went ahead to attend funerals and weddings. He also reportedly interacted with the county officials before he was arrested and placed on forced self-quarantine.
Health Minister Mutahi Kagwe hinted that the deputy Governor will be arraigned in court upon the completion the 14-day quarantine period.
Fear has gripped Kilifi residents as the local leaders plead with the government to speed up the precautionary measures to curtail the spread of the contagious disease.
"It is therefore my humble request that the National Emergency Response Committee on coronavirus declare Kilifi a priority county in the counter COVID-19 war and roll out urgent measures for extensive screening of county residents beyond the list of contact persons picked from the Deputy Governor's case," said Malindi legislator Aisha Jumwa.
"I am particularly worried about the capacity of the Kilifi health department to solely contain further spread of the virus within the county and the larger Coastal Region, at the moment given that this case was confirmed a week into the patient's stay in the county after his return from the virus-stricken Germany," she added.
On Sunday the Health Minister confirmed 8 more cases bringing the total number of those affected to 15. Following the unfold of events, the government ordered the closure of bars and cancellation of international flights.