Rwanda in total lockdown for two weeks over coronavirus
By Maniraguha Ferdinand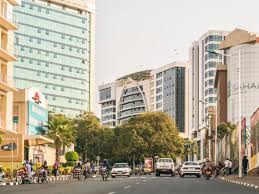 Government of Rwanda has taken tougher measures to curb the spread of coronavirus, the deadly virus that is hitting the world.
Prime Minister Dr Eduard Ngirente on Saturday, 21 March, 2020 issued a statement, announcing new measures to halt the spread of the virus.
Among new measures that will be there for two weeks, borders are closed except for goods and cargo as well as returning Rwandan citizens and legal residents who will be subject to mandatory 14 day quarantine at designated locations.
Travel between different cities and districts of the country is not permitted except for medical reasons or essential services. Shops and markets are closed except for those selling foods, medicine, hygiene and cleaning products and fuel.
By Saturday, 21 March, 2020 Rwanda was reporting 17 cases of people infected with coronavirus.
People were advised to avoid unnecessary movements and visits outside the home except for essential services such as healthcare, food shopping or banking and for the personnel performing such services.
All employees public or private shall work from home except for those providing essential services.
The statement also banned motorcycles to carry passengers. Bars are closed and restaurants will be providing take away services only.
New measures come after the previous ones such as banning public gatherings, closing schools and churches.
Worldwide deaths surged past 11,000 on Saturday, according to data collected by the Johns Hopkins University in the United States. More than 277,000 people have been infected, while some 88,000 have recovered.