Renewable energy is key to sustainable development in the North-East, Nigeria – Otunba Babatunde Morakinyo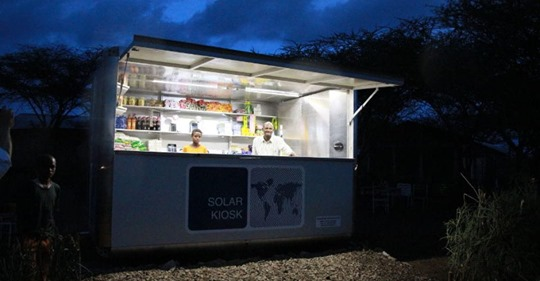 The Northern region of Nigeria is currently in need of development owing to the high rate of poverty in the region occasioned by decade-long insecurity, which has negatively affected the economy of the region.

Otunba Babatunde Morakinyo, the Chairman of Stomberg Power Limited, a leading provider of renewable energy across West-Africa believes the abundance of solar energy could be harnessed to drive a critical rehabilitation and growth process of in the region
ABUJA, Nigeria, March 12, 2020 /PRHandout/ — A recent report by the World Bank titled 'Advancing social protection in a dynamic Nigeria' has estimated that 87% of poor Nigerians live in the Northern part of the country. According to the World Bank, "Poverty in the northern regions of the country has been increasing especially in the north-west zone. Almost half of all poor lived in the north-west and the north accounts for 87 per cent of all poor in the country in 2016".

The import of this data is that Nigeria as a country has a long way to go in achieving sustainable development. It should be taken into cognizance that the North is the larger of the two regions in the country and without fixi ng the North, we can't fix Nigeria.

While reacting to this, Babatunde Morakinyo, Chairman of Stomberg Power believes that poverty in the North can be eradicated through harnessing the huge potentials presented by the abundance of solar energy in the region. Morakinyo, the Chairman of Stomberg Power belives that while security agencies battles Insurgency, economic development must go on at the same time in a bid to engage citizens productively.

In Babatunde Morakinyo's words, "As a professional in the renewable energy sector, the North is well-positioned to eradicate poverty and achieve sustainable development through investment in renewable energy. Stomberg power limited has executed several landmark projects which have improved the quality of lives of the beneficiary. Currently, we are building a 100% off-grid power infrastructure for the soon to be completed Zamfara Airport which is the first the country and it's estimated to create 250 jobs for unemployed youth in the state." This, among our other initiatives across various North-eastern states will facilitate the rehabilitating displaced people affected by Boko Haram conflict.