Regional traditional fire management initiative to include Zimbabwe
By Wallace Mawire
Zimbabwe's Ministry of Environment, Climate, Tourism and Hospitality Industry, Climate Change Management department has revealed in its report following the 25th Conference of Parties to the United Nations Framework Convention on Climate Change (UNFCCC) COP25 meeting that the International Savanna Fire Management Initiative has proposed to initiate a regional traditional fire management initiative to enhance climate resilience that will include Zimbabwe, among other countries in the region.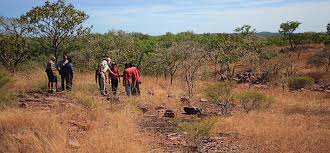 The International Savanna Fire Management Initiative is a partnership of three Australian non-profit organizations that include the Kimberly Land Council, Beker and the Darwin Center in Bushfire Research.
The Initiative aims to leverage off the experience of Aboriginal ranger groups in northern Australia to support the reintroduction of traditional fire management practices around the world to reduce emissions, enhance climate resilience, and support remote community development.
It has been reported by the department that the idea was replicated in Botswana and the initiative is looking to scale up to other parts of Southern Africa.
It has also been revealed that the International Savanna Fire Management Initiative is proposing to develop a Green Climate Readiness Regional Project Proposal that leverages off traditional fire management with a touch science in Zimbabwe, Zambia and Namibia.
Proposed project areas include the Caprivi area in Namibia), Chobe in Botswana and Hwange in Zimbabwe.
The fire management project is reported to support article 6 of the Paris Agreement and has carbon benefits that can be monetized and sold to carbon markets.
The Savanna Initiative is also targeting the Food and Agriculture Organisation (FAO), GIZ and UNDP as accredited entities.
The Forestry Commission, Environmental Management Agency (EMA), National Parks and Wildlife Authority (ZIMPARKS) are reported to be key partners in proposed project.
It has also been reported that going forward, the Savanna Initiative will arrange a regional meeting gathering the involved entities from the three countries to sell and further develop the idea.
"Overall the concept being proposed is not new to the country, but the regional approach brings a platform for experience sharing and stronger collaboration," according to the department.