President Mnangagwa Launches Two Key Energy Policies to Stabilize Economic Growth and Development
By  Nevson Mpofu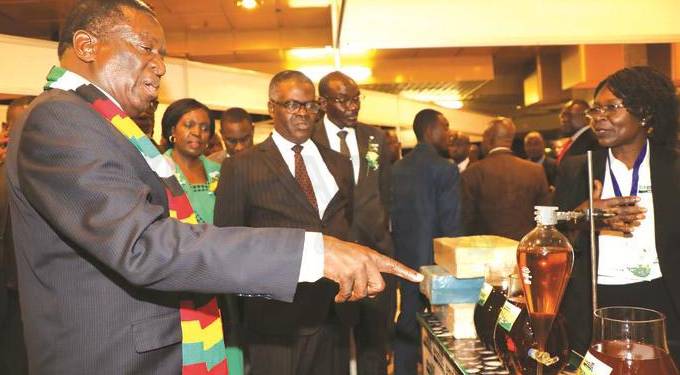 Harare—At a glamorous Energy Launch occasion attended by over 500 delegates from all walks of main-stream sectorial linkages, President Mnangagwa chaperoned by his Vice President Kembo Mohadi and the Minister of Energy and Power Development Fortune Chasi launched two key policies in Harare .The two policies are the National Bio-Fuel Policy and the Renewable Energy Policy.
Addressing a full packed hotel room in the city President Mnangagwa highlighted the need for Increased Investments to deliver on the growth and development of Energy Industry. Secondly, successful implementation of renewable energy projects.
Thirdly he touched on the need to score on Goal 7 on Affordable, Reliable, and Sustainable Energy in the country. Lastly, he explored on the need to avert on critical power shortages in the country.
''The launch of the two policies must stand vital to attract lucrative investors for positive economic growth and development so as the country to become a high to middle income economy by 2030 .
''This must be accompanied by implementation of renewable energy projects. It is our focus and aim to win on Sustainable Development Goal number 7 on Affordable, reliable and sustainable energy. This will make us address critical power shortages in the country.''
President Mnangagwa emphasized that it is now imperative to promote sustainable solar projects in the country .He pointed out on this by reiterating on the effects of greenhouse gases emissions in the atmosphere. Adding on to the fully buttressed point he said generation of clean energy is the way to go in a green revolution undergoing changes in climate change.
''It is now imperative and advisable to use clean energy that is solar which is affordable, sufficient, cheap and reliable. At a time we want a Green World for all, it is advisable that we minimize emissions which have led to climate change.
''Zimbabwe has reduced and minimized emissions by 30% in a bid to have clean, smart, affordable and reliable energy for all. However the challenge we have in reaching access to clean energy is energy finance and investors to boost the sector''.
He made further remarks stating that the impact of climate change had most impacted on renewable energy in the country. This was witnessed by low water levels in the Kariba dam in the last season. He added that with the improvement of the sector, increase in power generation in the energy sector is vital. President Mnangagwa encouraged the Ministry of Energy and stakeholders to roll out projects which increase energy for all, eradicate energy poverty and come up with Energy regulations. The policy has advantages to all in that it has special impact on reducing and eradicating effects of Climate Change, promoting Gender equality and closing barriers to Economic growth and development