President Barrow approves D500 Million Dalasis Emergency Fund For Coronavirus Response
By Bakary Ceesay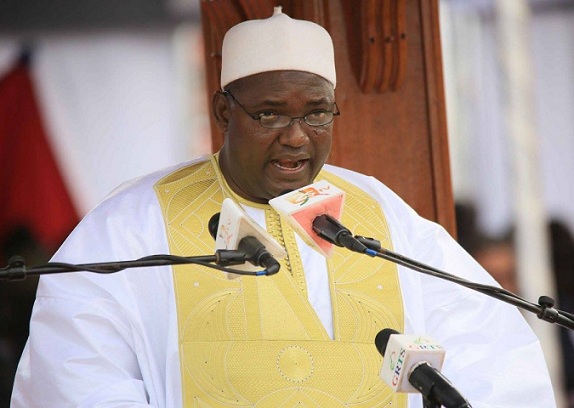 In response to the Coronavirus (Covid19) pandemic, Gambia President Adama Barrow has approved an emergency response fund of D500M to the Ministry of Health for the effective, adequate, and timely response to the outbreak.
The Gambia has announced suspension of public gathering, restricted public officials from travelling and ordered the closure of the schools to curb the virus but failed to declare that airport be closed to incoming flights.
So far, The Gambia has confirmed one case involving a Gambian 28 old lady who arrived from the United Kingdom and tested positive on Tuesday at Medical Research Council.
On Thursday in a statement from office of the President said during a cabinet meeting was held where health experts recommended the decision. Consequently, the following European countries are affected.
The United Kingdom, Spain, France, Poland, Germany, Sweden, Denmark, Switzerland, Netherlands, Norway, Austria, Belgium and Portugal.
"The 4th Cabinet session chaired by President Adama Barrow has been updated on the COVID-19 situation in the country. An immediate decision was taken that flights from thirteen countries are suspended with immediate effect until further notice," the statement indicated.
"The decision follows the recommendation of the Health Experts Committee concerning the recent development on COVID-19."
While this is welcomed by some Gambians, others are still demanding from the government a total shutdown of the airport that may lead to passage of infected people.