No safety without water – fleeing violence in the Niger desert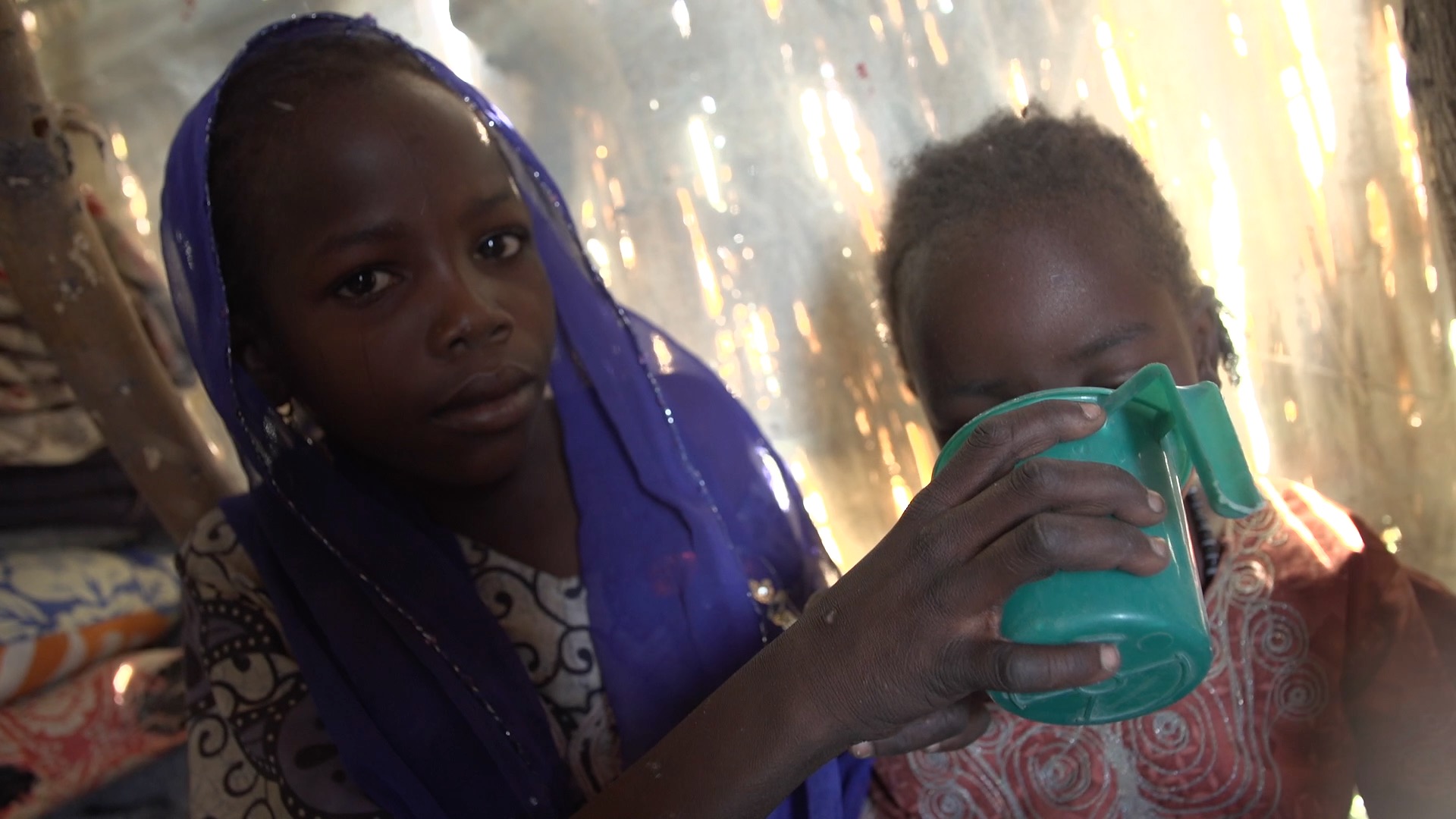 A new settlement has risen from the Sahel sand in Eastern Niger, as more than 7,000 refugees and internally displaced persons have fled from the Boko Haram terrorist attacks, and have gathered in Waragou, seeking security and water.
Ambotcha Malam Dalo and her five children recently arrived in Waragou from their village after escaping a brutal attack.
"It was around 7 p.m. It was dark. All the men from our village were at the mosque. Armed men arrived and they killed 12 villagers. We were really scared," said Ambotcha Malam Dalo. "We buried the 12 men and left the village."
"We walked until we got here. We passed by other villages. We heard that Waragou was good and we kept walking until we got here," she said.
The Malam family are one of over 150,000 families displaced in Niger. They left their houses and farmlands to find shelter in improvised huts. They look forward to returning home one day.
In this desert region, many have fled for safety, but there is no safety without water.
In the Sahel, climate change is causing significant drought, and people must dig deeper and deeper for water. In Waragou, the traditional wells did not yield enough water for everyone.
The International Fund for Agricultural Development, or IFAD, along with the country of Norway, financed a water pumping station in Waragou, through a collaboration with the Government of Niger.
Along with new solar panels, the water from this pumping station is flowing at 15,000 litres per hour from a groundwater 62 meters deep.
"With the arrival of this pumping station, even if there are lot of animals, you finish watering before evening," said herder Salé Mahamadou. "We are really happy with this pumping station."
Camels, cows, goats and their nomadic herders have historically come to this well-situated watering hole in the region, but with these new water troughs, the population has grown, and more displaced people are also heading to Waragou after hearing about the available water.
Scarce resources are prized here in the heart of the Sahel desert. Water management has traditionally caused tension and quarrels between farmers and herders. IFAD and its partners supported the creation of an autonomous management committee to ensure that the machinery is working properly, that labour is organized and that when disputes arise, they are solved efficiently.
"Now water is in abundance for everyone including refugees, nomads and animals," said Boukar Walam Gori, the village chief of Waragou. "Thank God, no one is thirsty anymore. If we didn't have the station, we would have had conflicts because we don't have enough for all of us."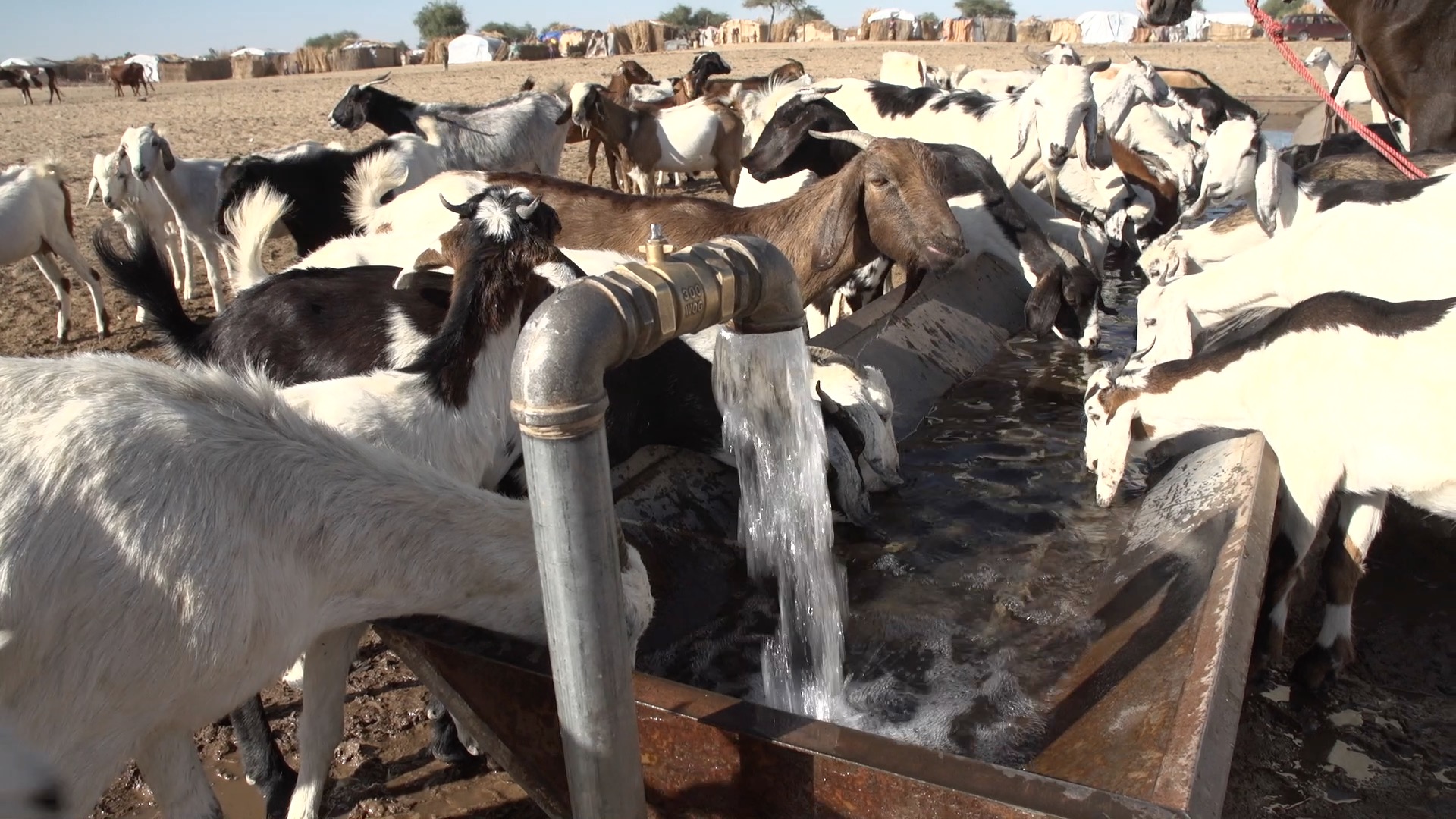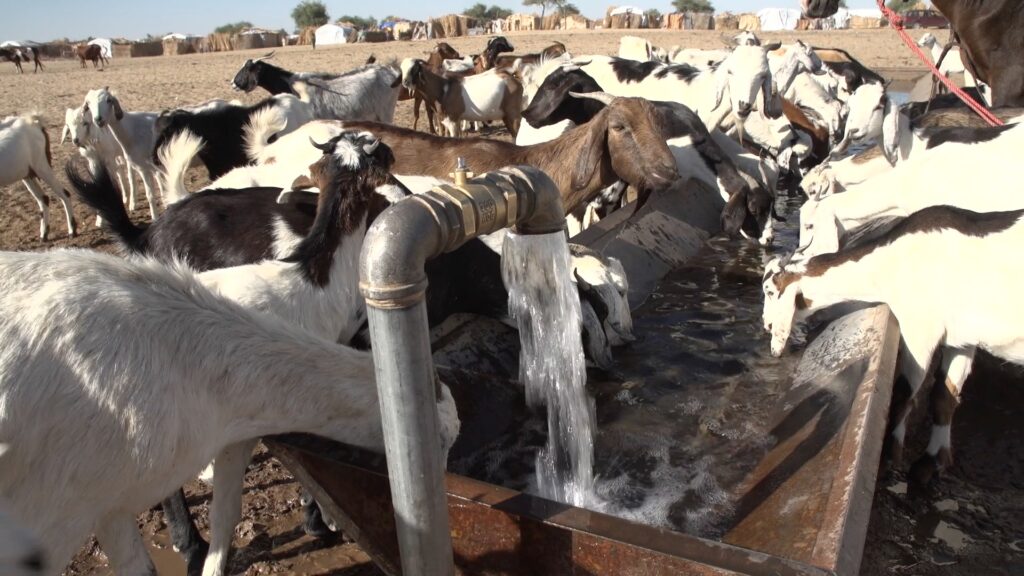 The Malam family is recovering here while hoping to go back home. In these insecure times, with thousands fleeing their homes, these initiatives aim to mitigate the problems arising from water scarcity, and to bring peaceful solutions to thirsty people.