National Gallery of Zimbabwe Director Sibanda retires
By Wallace Mawire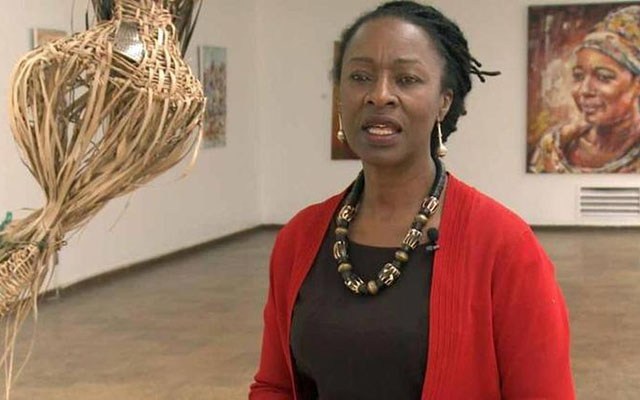 The Board of Trustees of the National Gallery of Zimbabwe has announced the retirement of Mrs. Doreen Sibanda from the position of Executive Director effective from 30 January 2020.
Mrs Sibanda was appointed as Executive Director of the National Gallery of Zimbabwe in 2004 and has served in that capacity over the last 16 years.
Mrs Sibanda is a qualified Educator, having attained a Certificate of Education: Art and Design the University of Birmingham, School of Education followed by a Bachelor of Education Degree (With Merit) University of Zimbabwe, 1979 and then a Master of Education: Qualifying Course University of Zimbabwe, 1980.
Mrs Sibanda initially joined the National Gallery of Zimbabwe in 1981, establishing the Education and Public Programmes Department of the organization and served as the Education Officer until 1988. She curated at Pavilion of Zimbabwe at the Venice Biennale, curated multiple exhibitions throughout her service in the National Gallery of Zimbabwe, as well as serving as Commissioner of all five Pavilions of Zimbabwe at la Biennale di Venezia since 2011.
As from 1996 to 2001, she founded and directed her private gallery, Mutupo, while working on a large number of projects in that stead. She has served as a Lecturer at the National Gallery of Zimbabwe's BAT Studios, Harare Polytechnic and the University of Zimbabwe. Mrs Sibanda served as an Art Consultant to the National Gallery of Zimbabwe, the United Nations Development Programme (UNDP) and HiVOS.
Mrs Sibanda has been appointed to numerous Professional Boards including the ZAVACAD, which she founded; Crafts Council of Zimbabwe, Women Filmmakers of Zimbabwe/ International Images Film Festival, National Handicraft Centre, National Merchant of Zimbabwe, ZARNET, Great Zimbabwe University Council, Women's University in Africa, Zimpapers and POTRAZ.
"On behalf of the Board of Trustees, Senior Management and Staff, I would like to thank Mrs Sibanda for the hard work and the immense contribution she has made to the Visual Art sector as well as steering the National Gallery of Zimbabwe through the most tumultuous of situations. Her fervent pursuit of the delivery of the National Gallery of Zimbabwe's mandate to promote and preserve Zimbabwean Art has become a benchmark in this Century, and her legacy shall continue to inspire all stakeholders in the Industry.We wish her the best in her future endeavours," said Chinovava Chikukwa of the National Gallery of Zimbabwe.