Mozambique suspends the issuing of any visa to the country and bans events with more than 50 people
By Jorge dos Santos*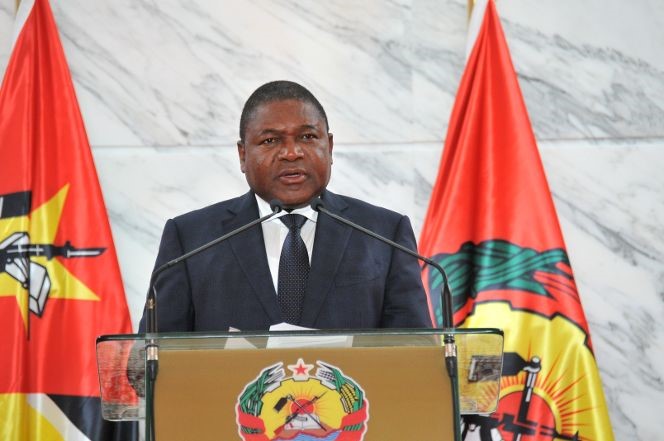 The Mozambican government has decided to suspend the issuance of entry visas to the country and to cancel all those already issued, as well as to prohibit events with more than 50 people, to stop the spread of coronavirus, President Nyusi announced in an address to the nation on friday.
Other measures include closing all schools, private and public, from pre-school through to higher education; mandatory 14-day quarantine of all citizens from any country and all social gatherings of over 50 people are suspended, including celebrations, sporting or cultural events, and religious ceremonies.
The measures take effect from Monday 23 March, with a 30-day extension, Nyusi said adding that Mozambique has not yet confirmed any cases, but preventive measures need to be strengthened because data indicate for "galloping spread" of the disease at regional and global level.
"The disease is affecting 160 countries today, which shows that it does not respect borders" said Nyusi. "Most countries in the region, including some bordering Mozambique, have reported the first cases of the disease, putting us at imminent risk and of great concern"
To date, the Mozambican authorities have identified and tested 35 suspects with negative results. 267 people from high-risk countries are in home quarantine.
"Fortunately so far we have no record of any suspicious cases, including in the diaspora" Nyusi said noting that this is a time of great challenges for the Mozambican nation that demands serenity and a sense of strong unity from all.
On the occasion, the president also announced the creation of a technical-scientific commission headed by the minister of health that brings together various professionals from various specialties with the task of advising the government in making decisions based on scientific evidence.
"We also want that on the basis of the commission there is a shortening of the circuit of consultations by the government" he said.
The government has also imposed an obligation to implement protection measures by public and private institutions, including commercial operators, in order to reduce the risk of contamination, as well as strengthen inspection and surveillance measures in order to ensure normality in the supply chain.
*jorgedossantosmz@gmail.com