Kenyans set for random coronavirus screening from Saturday
By Samuel Ouma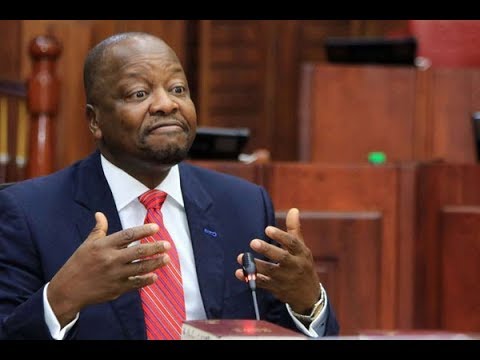 The government of Kenya on Saturday, March 21 will begin a random coronavirus screening for its citizens.
Health Minister Mutahi Kagwe said the screening process will be conducted by the Health Ministry in partnership with the Red Cross and security personnel. It will be carried out in targeted areas with an aim to trace 145 people who had contact with the seven people who tested positive for the virus.
"We will embark on random screening in targeted areas for members of the public starting Saturday, March 21. The exercise, that will be coordinated by the Ministry of health will involve other stakeholders such as Red cross, security personnel among others," he stated.
The minister disclosed that the government is coming up with a team of dedicated experts, including the remaining Ebola champions to combat the virus which has claimed thousand lives since its outbreak.
Addressing the press conference on Thursday, Kagwe further divulged that the ministry has also embarked on disinfection of specific premises and locations in Nairobi. He also said the public health team is coordinating with the county governments to do the same within their counties.
He warned Kenyans against taking less serious the corona cases imploring them to maintain the hygiene and adhere to directive measures issued by the government and the World Health Organization.
"We want citizens to take this very seriously. As much as a lot of our people are not taking it lightly, there are those people—skeptic–who continue to pour doubt on the seriousness of our situation. I urge members of the Fourth Estate to educate and affirm that this situation is real," he said.
He wondered why some people who have been asked to work from home, congregate in the entertainment joints, bars and restaurants instead of keeping distance saying the government is considering taking stern action against such joints.
"If we have been asked to take our children home and to isolate them, it did not mean that we now start taking them to shopping centres, markets and playgrounds, which is not what the intention is. The intention is to create social distance," Kagwe insisted.
The government also reported that they have so far screened over 600, 000 people who have entered Kenya.
"We have tested 173 people out of which seven are the ones that have turned out positive. The seven are in stable conditions," he said.