Insight Into The Rainbow Model For Sports and Development In Africa
By Ajong Mbapndah L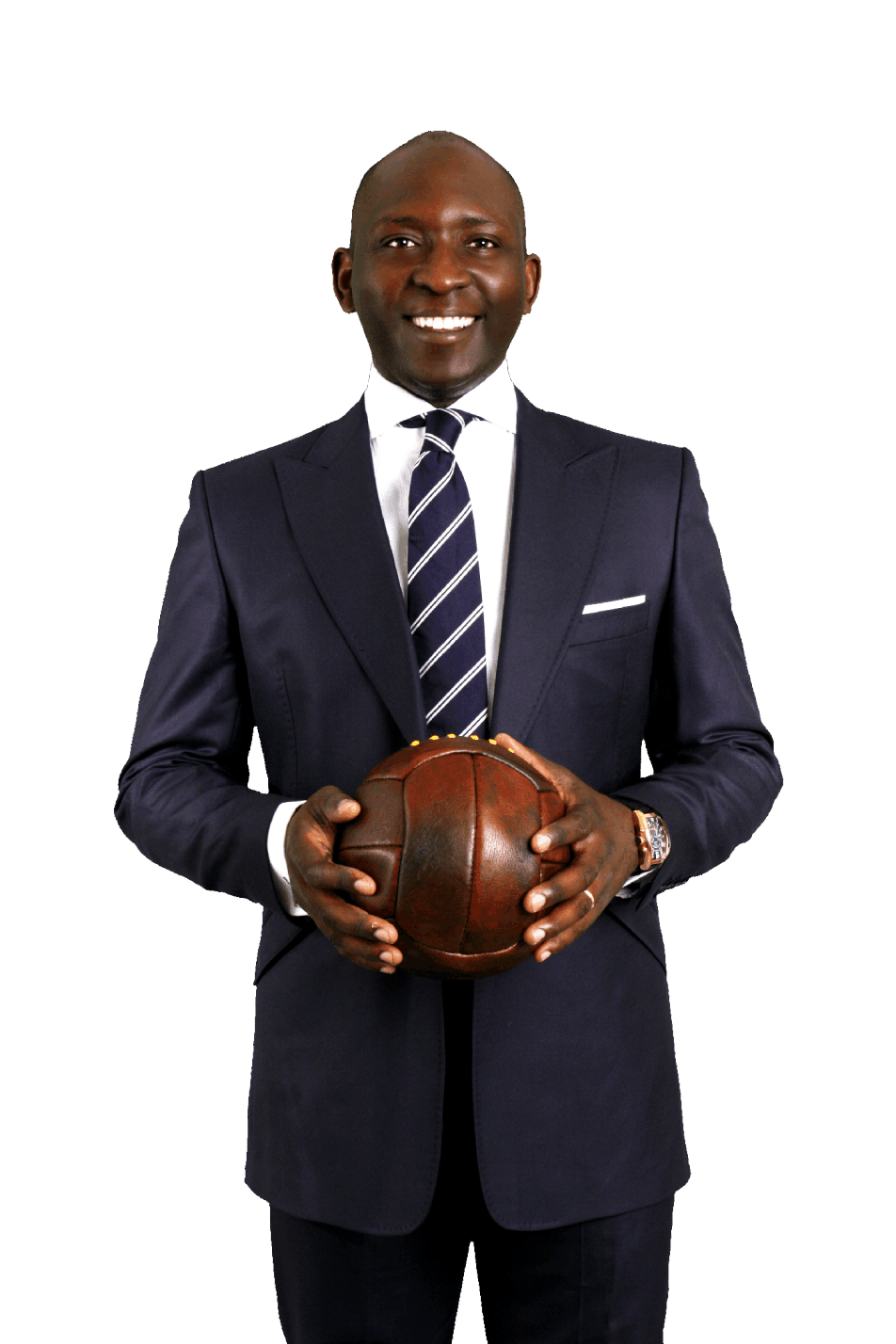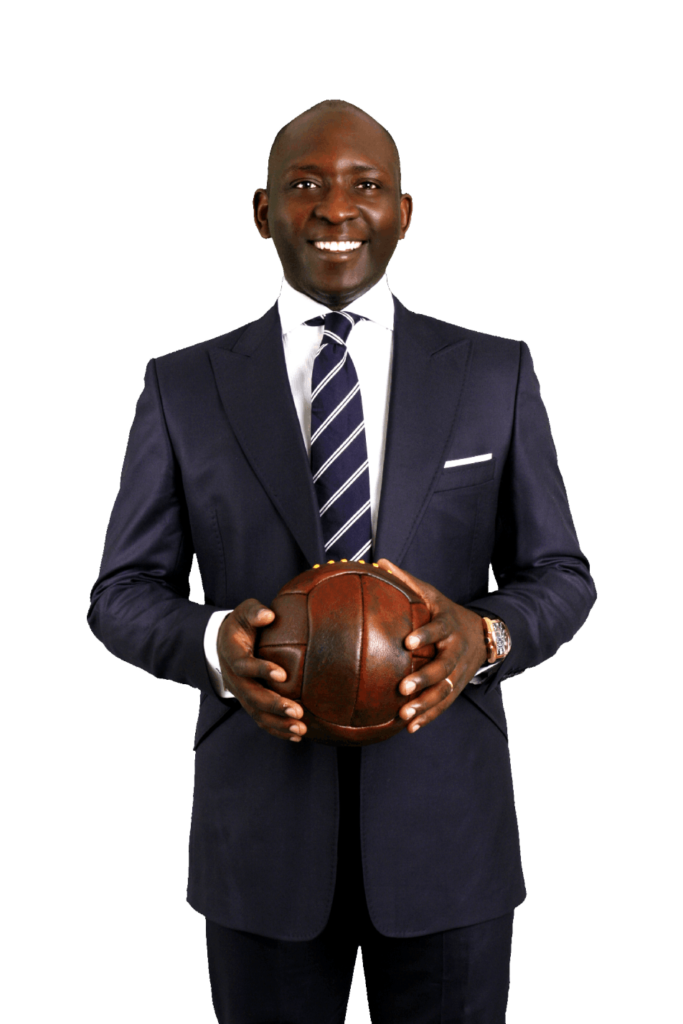 While many young stars view the exploits of superstars like Didier Drogba, Samuel Eto'0, Patrick Mboma, Sadio Mane and others in awe and will like to emulate them, the complex dynamics and structures of football management in Africa make the odds very slim. In structures like the Rainbow World Group, Africa is coming to terms with the fact that beyond entertainment, sports can be a critical ingredient in sustainable development and that talent can be programmed to succeed.
With stakes in in energy, telecoms, sports and media, the Rainbow World Group is impacting lives in a positive way with creating jobs and driving prosperity across Africa. PAV caught up Rainbow Founder and CEO Kingsley Pungong, and James Woods-Nkhutabasa Regional Director, Rainbow Sports to get insight into the operations of the group and its sports section which is shaping up to be a reference in Africa.
Could we start this interview by getting an introduction of the Rainbow World Group in general and Rainbow football in particular?
Rainbow World Group (RWG) is a diversified holding company with interests in sports, investments and trading in Africa. It is a Pan-African proprietary investment company which is driving development within the African continent, as well as globally. We specialize in building and growing businesses that last. Our investments in Sports, Media, Energy, Telecoms, just to cite a few, are helping to create jobs, build economies, drive prosperity, and eventually transform lives of ordinary people in Africa.
Rainbow football on the other hand is a division of RWG, which focuses its investments in the football industry. Rainbow football operates a global sports management company covering the entire sports value chain including but not limited to sports marketing and management, sports franchise ownership, sports financing and consulting. In regard to the sports franchise ownership, we currently own Rainbow Football Club in Cameroon and MFK Vyškov in the Czech Republic.
Rainbow football explores specific opportunities pertaining to on-field talent which can be integrated within its parent company and serves as a link between Africa and the rest of the world in activities such as talent identification, retention, development and management.
In what parts of Africa do you have operations?
Africa generally is our home of operations where we then extend these operations globally. We are currently pursuing projects with international partners in sub-Saharan Africa. Our specific focused operations at the moment are found in Cameroon, Tanzania, DRC, Ghana, Guinea Bissau, Senegal, Gambia, Kenya, Benin, while we also have satellite operations in other African nations. Malawi is also a terrain our group has an interest in on the football front and other areas of investment.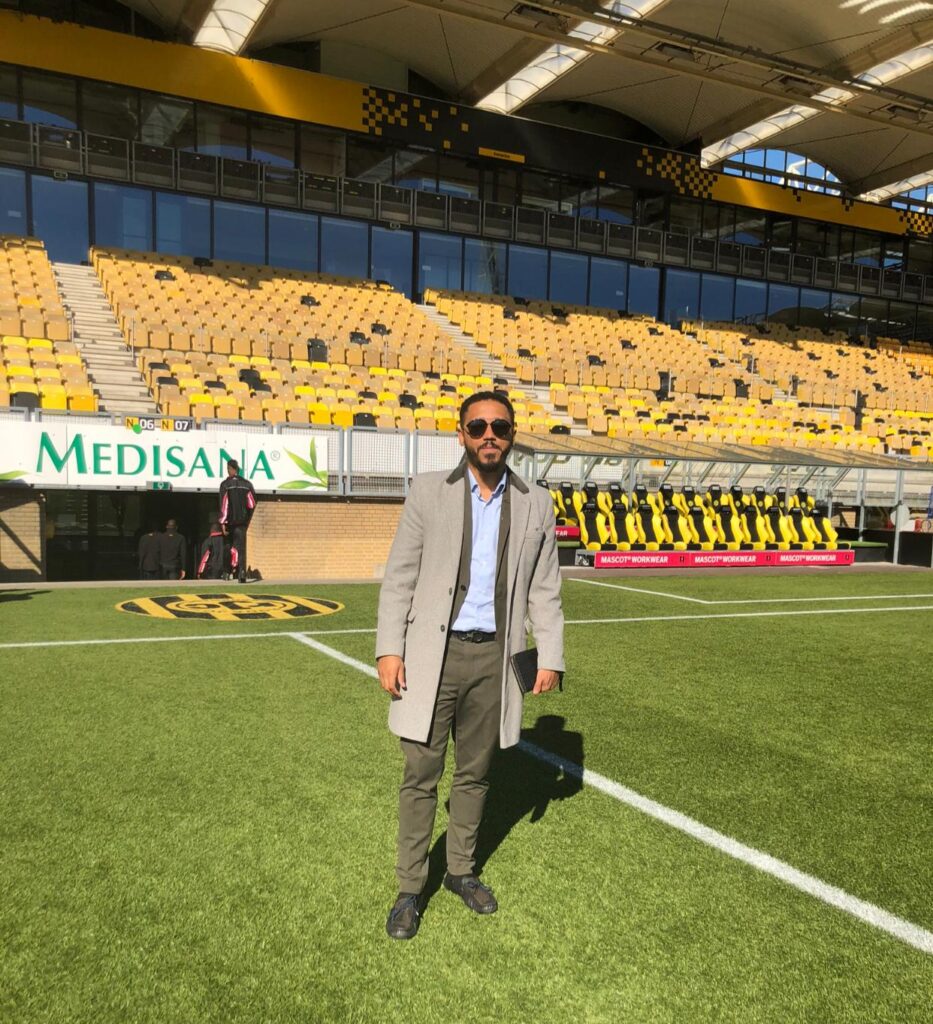 What does football represent for Africa today and how could it be a factor in building a better future for the continent?
Football is the most popular sport in Africa just as it is in the world. It is embedded in the social realities of the continent and it is played, watched or followed almost everywhere in the continent. This tells you the level of attachment and passion we Africans have with this beautiful game. This therefore represents a form of HOPE for Africa. Young people use it to dream of a better future for the continent.
Through football a lot can be achieved that can change the narrative of the African continent. Due to the love and association to the sports of lots of African, it can used as an educational portal for the young African population, as well as it can be used to bring infrastructural development in most areas of the continent. For example, football instill a lot of relevant life skills in those involved that it can be transferred into other works of life. Discipline, Leadership, teamwork, are just some of the very important skills gotten out of the game that can be further enhanced in the youths of the continent if this game is factored in properly in the building of the continent. That is why we at Rainbow Football, are putting in place an educational program which will have a high level of impact in the youths of our operating areas that will help in their future development and hence leading to a better future of the continent in its own small way.
May we know how you identify the talents that you work with?
Well the identification of gifted and talented young players requires specialist knowledge of the game and a deep understanding of athletic potential, psychological profiling and motivation. We have drawn upon knowledge from the growing body of research and expertise gathered throughout football and other professions to aid the identification of talented and gifted young people and have built a leading understanding of its potential to support our recruitment process.
We possess ties to a strong and extensive network of scouts, coaches, club and academy owners across Africa. In addition to our own scouting team and processes, we are often contacted when promising players show themselves.
Furthermore, we host open trials across Africa which gives recruiters significant access and exposure to unseen talent that can emanate from areas across the region. We then supplement the on-ground presence with extensive video review analysis.
That's how we identify the talents we work with. I believe that our strong competitive advantage its our ability and willingness to scout in places that which scouting organizations will not go to or may not know exist nor have easy access to get there.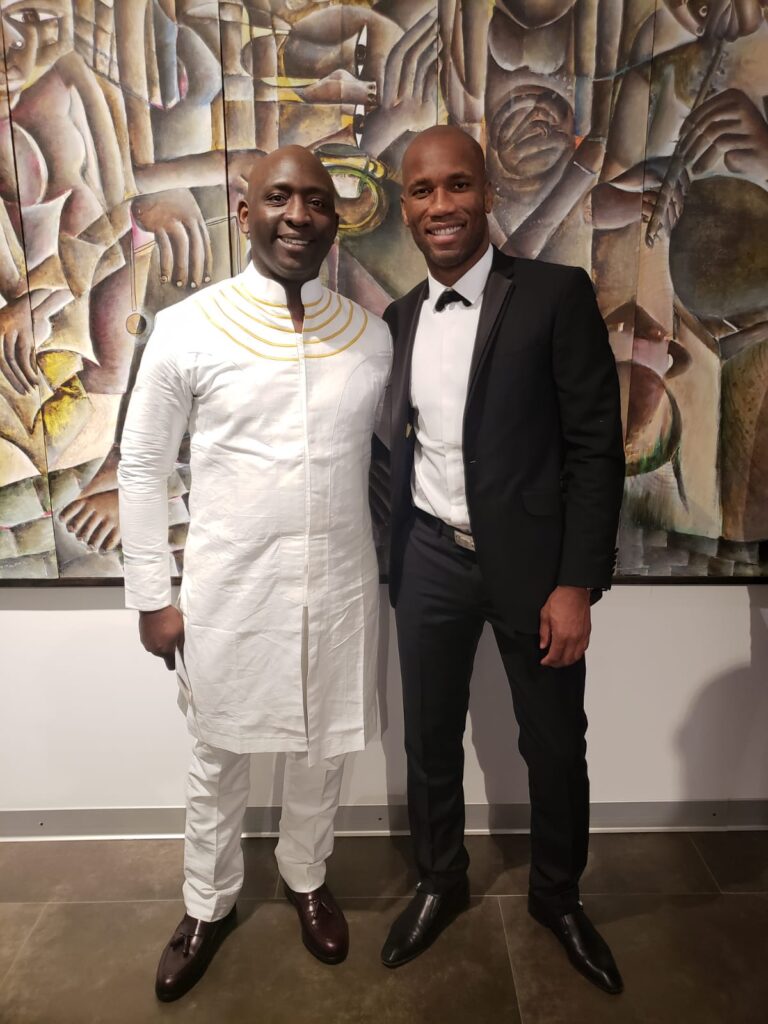 When you identify the talents what next, what is it Rainbow does to help have successful careers?
When a talent is identified, the next step is to figure out where the player can be placed in order to have a successful career. Nonetheless, we undergo a couple of procedures in house to make sure all is in order before having them move.
When this happens, the player is signed to one of Rainbow's teams through a standard FIFA approved player contract where they either play for the team or gets loaned/transferred to a professional club in our network of club contact, either in the USA, Europe, China (Asia) or Latin America. This helps to give the players further exposure in terms of visibility and development to attract top clubs.
Younger players (U18) are sent into academy structures to complete their secondary education (a key component that we value) and for further development of their already strong football skills where they will become eligible to play professional football upon graduation, given they will have reached 18 years of age.
May we know some of the famed football products or stars that you can use to show case the success of Rainbow?
Sure, we have a few famed players, though I can say most of our players do pretty well for their clubs and country and are still young with a very bright future ahead of them.
There is Christian Bassogog who plays in the top flight Chinese Super League, for Henan Jainye, and for the National team of Cameroon. He was best player of the 2017 African Nations Cup. He is one of the best forwards in his league.
There is Nohou Tolo, who plays for Seattle Sounders and Cameroon U23 National Team; Olivier Mbaizo for Philadelphia Union and Cameroon U23 national Team; Brian Anunga for Nashville SC; Alfusainey Jatta for Saalfelden in Austria and The Gambia; Michee Ngalina for Philadelphia Union; Oyongo Bitolo who plays for Montpelier in France and Cameroon's National side; Yamikani Chester who spent 2019 at North Carolina FC and joined Las Vegas Lights for 2020 – he is star player for the Malawi National side. These are just few of the ones I can mention now and definitely in the near future most of our players will be top stars as a number of them have already attracted interest from clubs in top European and Asian leagues.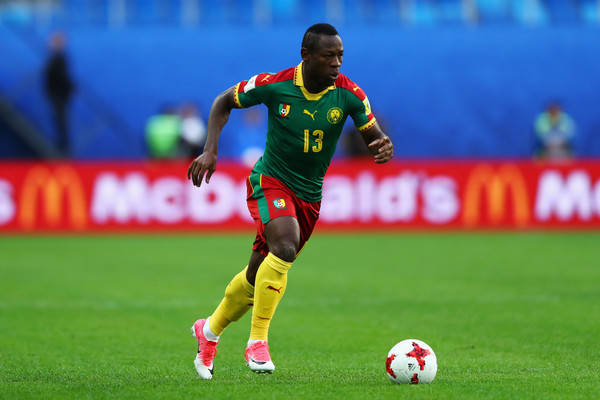 When Rainbow is placing a player with a foreign club what criteria is taken into consideration…the USA major league is not the most competitive, the Chinese league may be flowing with money but still not the most mediatized, so do prioritize monetary gain or an avenue where the player will grow in talent and career like Europe?
Our major concern is the player's future development as we know how to ensure they develop in the right infrastructure, by doing so there is a higher likelihood of a successful career. However, we have a strategic approach to player placement across the global ecosystem and take certain key factors into consideration.
The key factors we look are:
Fit into its "Growth and exposure" strategy,
The style of play; which club does the players style of play fit with?
Player's interest: where the player's desire lies,
Status of the transfer window as it differs by country,
The Demand available, and
The Economics of the opportunity for the player, the club and our company.
As earlier mentioned, we host African combines twice a year to give teams from around the world access to players in our network. This often leads to deals for players being made during and immediately after these events.
For those aspiring to have successful careers and benefit from the expertise of Rainbow, what recommendations or advise do you have for them?
In our experience we have worked with all sorts of players, partners, clubs and affiliates. We have a well-informed understanding of what kind of player is going to make a successful career or not. Thus, the advice we give to aspiring talents is that they should be focused on their dream, be determined, have a strong work ethic and be disciplined. Talent is just about 20% of what a player needs to be successful. Those who keep a level head and work harder achieve a very successful career.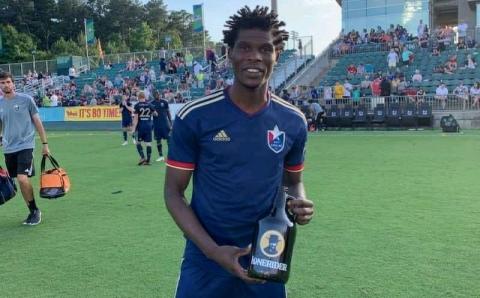 May we know some of the challenges that you typically face?
When you are working in the African space, this is one aspect you can not miss in your operations. However just like any other operations we have numerous issues we get to deal with in order to achieve our goals on a daily basis.
Firstly, the lack of investment at the grassroots level makes it challenging for the development of top talents that can compete at the global stage. Very few academies or organizations really invest or have the resources to invest rightly in player development at the grassroots level. As such you come across talents who require a lot more effort to be ready for the big stage.
Another major challenge is the lack of sporting/football infrastructure to support the countries' football development or level of competitiveness. Take for example Cameroon which has been a top football country for decades but it is only now that we can boast of a couple top level football stadia only because we have to host the 2021 African Nations Cup, which was even withdrawn in 2019 because the infrastructure was not ready.
These are jut some of the challenges with a lot more that we have to deal with like corruption, lack of integrity and incompetence as well.
There have been complains that the quality of the game in Africa as dropped and most young African footballers only dream of playing in Europe with some staking all to get out of the continent only to end up frustrated, what is it Rainbow is doing or thinking of doing to strengthen the domestic leagues or grow local talent in Africa?
It is true that the quality of the game has dropped and it's partly due to the reasons I mentioned earlier. The best talents are taken out because they can't be rewarded well in their countries as such the quality of play is not top.
What we need to do is to think about working together as actors in the industry to create avenues to further develop talents locally and hence the game within the continent. That is why in our own capacity at Rainbow football, we are taking steps towards this because we believe there is a bright future for the game in Africa.
We have developed a process to promote and support the development of a world leading talent identification, recruitment, mentoring and management system which we call the RAINBOW WAY. It aims to deliver an environment that promotes excellence, nurtures talent and systematically converts these talents into professional players capable of playing first team football at the highest levels of the global game.
We are also thinking of investing heavily in football clubs to create top level professional clubs which will permit for top talents to still be held within the continent and achieve their career goals of making a living out of the game. This we hope will attract top talents as well with push the governments and other actors in the industry to put heads and hands together to build a better future for the game within the continent. Investment in football on the continent is often left to the government, which cannot sustain the sport hence why we see ourselves and a key player and catalyst in investing, supporting and enhancing the already existing structures, driving forward a robust commercialization of the sport and also attracting more involvement from the private sector.
How do you see the future of the game in Africa, and what more does Rainbow envisage to continue playing a leading role?
The future of the game in Africa is very bright. Just as many European nations have been running back to invest in other sectors in Africa termed Neocolonialism, so to there will be opportunities in football. Due to its low development at the moment, it can only get more attention for future development.
We are proud of having built the most extensive pan-African talent recruitment network. Successful talent identification and recruitment of players of all ages is vital to the future development of African football. This is a pivotal aspect of the Rainbow Way. Talent identification is a fundamental concern for African football and its youth development system. The Rainbow Way through its management, coaches and support staff have clearly defined roles and responsibilities vis-a-vis the identification of the very best talent on the continent. Its core strength is in yielding opportunities to generate attractive risk-adjusted returns in a complex and challenging yet lucrative region while at the same time contributing to the socio-economic development of the continent.
At Rainbow Football, we believe exceptional youth talent is central to the creation and the advancement of a better positioning of the African contribution to the world's leading sport. Through the Rainbow Way, we plan to continue developing independent decision makers through the education provided that will ensure support to players to be able to achieve their full potential both in and out of the game. These tools will go a long way in contributing to the development of the future of African football.
* *Culled from March Issue of PAV Magazine