Ghana:Mahama Urges President Akufo Addo to step up Corona Virus response
By Jessica Ahedor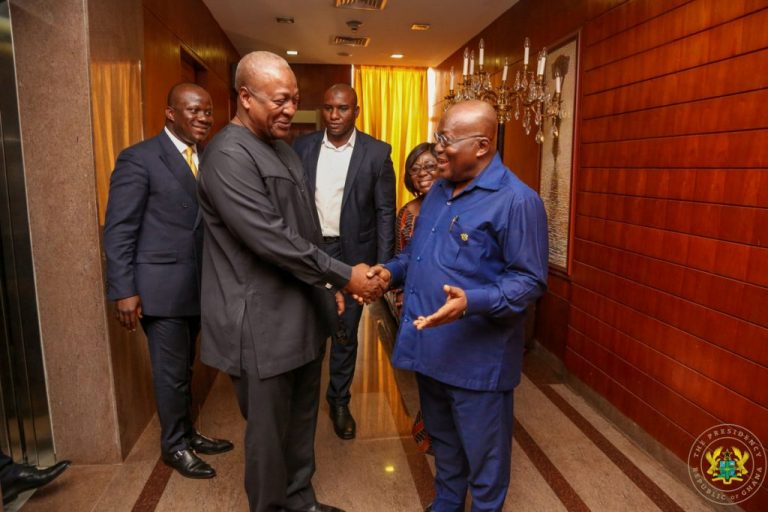 Former president of the republic of Ghana John Dramani Mahama has called on the ruling government to as a matter of urgency create isolation centers in all the regions in Ghana to contain the covid 19 pandemic. Addressing the country via video conference on Monday, the ex-president acknowledged the existing gaps in the country's health sector and called for a seal before things escalate. ''Make available all the resources for the purchase all the logistics needed for testing and prevention in anticipation of the pandemic''.
He also entreats all past presidents and Ghanaians to help fight the virus amidst increasing cases. As at close of day Tuesday 17th March 2020, recorded cases were 7 with 5 suspected from the central region which is undergoing verification process at Noguchi Memorial Institute of Research. The flag-bearer of the biggest opposition party who has been on tour in the country before the news broke suspended his tour, advising Ghanaians to avoid anything that could trigger the spread of the disease.
Meanwhile, earlier on Sunday 15th of March 2020, the president Nana Akuffo Addo has enumerated measures by government in an attempt to contain the disease. Travelers, except Ghanaian citizens and persons with Ghanaian residence permits, who have been to a country that has recorded at least 200 cases of Covid-19 within the last 14 days will not be admitted into the Ghanaian jurisdiction, neither by air routes nor border posts. A mandatory 14-day self-quarantine is to be observed by any traveler upon arrival in Ghana. He also placed a ban on public gathering including church gatherings, ordered for the shutdown of all schools, political rallies and funerals.
But with the Business community, the president asked that they operate under strict and enhanced hygiene procedures as well as the public transport sector.
Ghanaians who are skeptical about the move are however wondering what the impact of this strategies could have on minimizing the spread of the virus, if the recorded cases are said to be imported yet there is no ban on international flights into the country. As a result, about two Italian have been refused entry to Ghana by the airport immigration as at 17th March 2020.