COVID 19; Ghana to go on a partial lockdown.
By Jessica Ahedor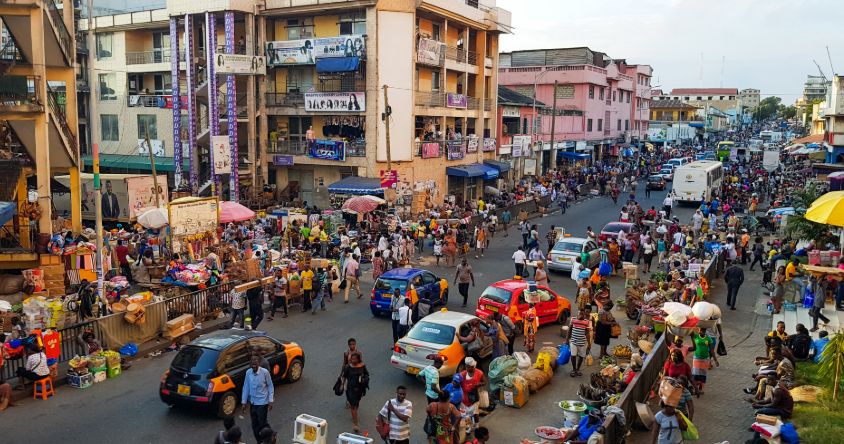 Effective 1 am on Monday, March 30, 2020, Ghana will be partially locking down some parts of her regions believes to be the ''hot spot'' for the covid 19 pandemic.
The areas include parts of the capital Accra- Greater Accra Metropolitan Area, Awutu Senya East and Kumasi Metropolitan Area for two (2) weeks. The president Nana Akufo Addo under imposing Restrictions Act, 2020 (Act 1012) on Friday evening outlines these measures as the recorded cases of the virus keeps growing.

The lockdown, according to the president, is to restrict movements of people in these areas as contact tracing is becoming a difficult task. As at the time of this report, Ghana has recorded 141 cases with 5 death. Services exempted from this partial lockdown are media, members of parliament, electricity companies, among other key stakeholders.'' if you must go out, it must only be to get essential items such as food, water, medicine, undertake banking transactions, or to use public toilet facilities. But, as much as possible, stay at home'' the president emphasized.

It is expected that, during this period, no inter-city movement of vehicles and aircraft for private or commercial purposes for the areas of the restrictive measures, except for vehicles and aircrafts providing essential services and those carrying cargo. Riders of motorbikes are not allowed to carry any additional person, and all intra-city passenger vehicles, such as trotros and taxis, must reduce the number of passengers to observe social distancing and hygiene protocols.

Individuals and institutions providing the following services shall be exempted from the restrictions. Members of the Executive, Legislature and the Judiciary, Production, distribution and marketing of food, beverages, pharmaceuticals, medicine, paper and plastic packages. Environmental and sanitation activities, VALCO staff, Road and Railway construction workers, Mining workers, Fisherfolk, members of the security agencies assigned lawful duties, the staff of electricity, water, telecommunications, e-commerce and digital service providers, and fuel station's staff.

According to the president, Ghana cannot copy blindly due to the peculiarity of her system. "In doing this, we cannot afford to copy blindly and do all the things some other well-developed countries are doing. There is no one-size-fits-all approach to this pandemic. We have a unique situation in our country, and we must take it into account in dealing with the disease, whilst meeting all the six (6) key WHO guidelines on the most effective ways of combating the pandemic''.

Chief of Staff, Akosua Frema Osei-Opare in a statement today 29th march 2020 she maintained the members of the executive arm of government the President referred to include Ministers, Deputy Ministers, Senior Staffers and Special Assistants.
"For the avoidance of doubt, Members of the Executive refers to; Hon. Ministers, Deputy Ministers of State, Senior Staffers at the Presidency and Special Assistants. All other Members of the Public Service are to comply with the circular issued by the Public Services Commission with reference No. AB 296/349/01 dated 23rd March 2020 which is aimed at reducing the number of staff working at the same time while ensuring the continuous delivery of core services as mandated''.