Covid-19: Ghana closes borders after recording 21 cases 1 death.
By Jessica Ahedor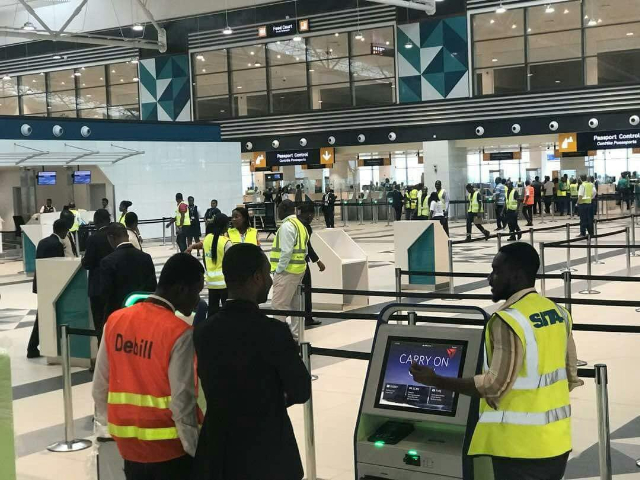 The president of the republic of Ghana, Nana Akufo Addo has given a directive for the closure of the county's borders for 14 days- inland, ports and air by midnight Sunday 22nd March 2020 as the covid 19 cases rises to 21. ''Anyone that arrives in the country before midnight on Sunday, will be mandatorily quarantine and tested for the virus. This closure will not apply to goods, supplies and cargo" .
Addressing the nation in a televised broadcast, the president maintained the decision is to curb the spread of the virus. Acknowledging the weak nature of the nation's health sector, he pleaded with Ghanaians to adhere to directives as they advance plans for the purchase of 50 thousand testing kids for mass testing of the virus.
Among the measures, Ghana is to observe a national day of fasting and prayers to seek the face of God in the fight against the novel coronavirus pandemic, "whilst we continue to adhere to these measures, and ramp up our efforts to defeat this virus, I urge all of us, also, to seek the face of the Almighty. So, on Wednesday, 25th March 2020, I appeal to all Ghanaians, Christians and Muslims, to observe a national day of fasting and prayer. Let us pray to God to protect our nation and save us from this pandemic."


The national fasting and prayer session, the president said, will be an addition to the adherence of measures rolled out to help contain the spread of the disease that has so far killed over 11,000 people globally.

. "I applaud the efforts and courage of Ghanaians in the fight's forefront against the virus, the health workers, Immigration Officials, Customs officials, Civil Aviation Officials, airport staff, port health officials, Police and military personnel and other essential service providers for the yeoman's work you are doing. Our nation is deeply in your debt," he said.
Ghana records 21 cases.
Meanwhile, Ghana has so far recorded 21 cases of COVID-19 with 1 death, leaving the number of active cases to be 20. 18 are responding well to treatment. A 61-year-old Lebanese male trader and resident in Kumasi was having an underlying health problem, however, died in the Ashanti Region. According to the Ghana Health Service, the deceased reported to a health facility in Kumasi with a fever and cough. His temperature was 39.4 degrees Celsius. At least three out of the 21 suspected cases are because of community spread.