Civil Society Organization set to Salvage Zimbabwe's Economy with Rwanda and Mauritius As Role Models
By Nevson Mpofu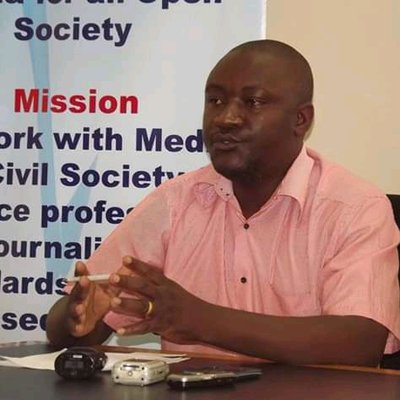 A Civil Society Organisation [VISET]headed by Wadzai Mangoma which vitiated on a holistic strategic plan to push for an agenda on dialogue is pervading the idea of economic development through support , empowerment and protection of Zimbabwe's small to medium enterprises and women by engaging dialogues country-wide .
Speaking in Harare on Friday 7 March at a local hotel Mangoma an economic solutions enthusiast highlighted, elaborated and reiterated that the Zimbabwean economy is head forwarded in its sustenance and resilience to harsh forces by Small Middle Enterprises. These are mainly headed to an exponential increase of 57% women who are doing business as business.
''The Zimbabwean economy is dominated by women of business fabric whom we need to give support, protect and empower through various resources in our midst. Vendors Initiative for Social and Economic Transformation [VISET] brings together civil society , SME [Small Medium Enterprises]' , Vendors , and Government on the platform to work together in pushing for an agenda meant to support , protect and empower women nation-wide ''.
''We are rotating right round the country preaching on the need for economic development. The country must be pushed by an initiative meant to give vendors and SMEs their rights. The economy is 90% in informal which tells alot about their importance in economic development , growth , Gross Domestic Product increase and empowerment of women and all those in business ''.
He pointed out that Zimbabwe's open for Business mantra is super strategy to push economic growth , development and lift people out of poverty but it is marred by some political elements gaining for themselves support at the end corrupting systems meant to support people in business .
''These people I mean to say are those working to pave a way for economic growth , development and raising the GROSS DOMESTIC PRODUCT and Growth / per –capita . It is pathetic to note that these people are always in trouble, their rights abused and delayed in business development. Government takes time to make process of their papers , get licenses and proper legal areas where to run their business legally and well protected with all the security they need''.
A Development Practitioner Darlington Muyambwa said Zimbabwe must strategize on simple, clear and easy for business policies which makes it easy for people who want to be in business get licenses and be in legal spaces where they do business without police interference, abuse of their rights and un-equal termination of their contracts.
''Zimbabwe must have flexible policies which makes it easy for vendors and SME's run their businesses in a peaceful environment. In countries like Mauritius and Rwanda it is easy for business starters to get licenses. These countries have made it on the World map because they are economically growing fast . This is what Zimbabwe must do , follow and learn from said the development person ''.
ZIMCODD [Zimbabwe Coalition on Debt and DEevelopment] Director a prominent Humanitarian and economic expert Janet Zhou pointed out on the need for equal platform reforms which balance everyone in business and those starting businesses in the country . She said obstacles removal is a way-forward for Zimbabwean businesses to grow and develop.
''Business reforms once done and well followed in principle, this can make our business sector vibrant and well . However, there is need to remove obstacles and barriers in economic growth and development in order to uplift people out of absolute poverty and vulnerability.''
''Other countries have done well through reforms, dialogues and removing obstacles in the development of small businesses. This comes with good well-crafted policies which get successfully implemented on the ground . One good example is Rwanda which has successfully done well. Off-course still they are challenges with us but with the abundant resources we have , we make it to become a middle income economy by 2030 .''
In discussion delegates blame it on corruption which has taken much of wealth out of the country. Tashinga Zamba supports it that corruption is the challenge that affects the well-orchestrated movement of small to medium enterprises in the country.
''Corruption has eaten much into the development of small businesses. This is the main challenge we have. As long corruption is increasing in many countries especially in developing countries it is difficult to realize development of small businesses ''
Discussant Tafadzwa Macheka of Youth Empowerment Trust supports youth empowerment through dialogue engagement, participation and inclusivity of young people in all developments
'' Engagement of youth is no doubt a way-forward but there is need for holistic approach to equally engage , empower , participate and include them in all developments at national level .''
The one day symposium was attended by civil society, media , small business operators , women in vending business , youth , government officials from mainly three Ministries , Ministry of Women Affairs and Small Medium Enterprises , Ministry of Youth and Indigenization and Ministry of Industry and Commerce .