Cameroon's International footballer donates 10 million Frs to stranded students in coronavirus-hit China
By Amos Fofung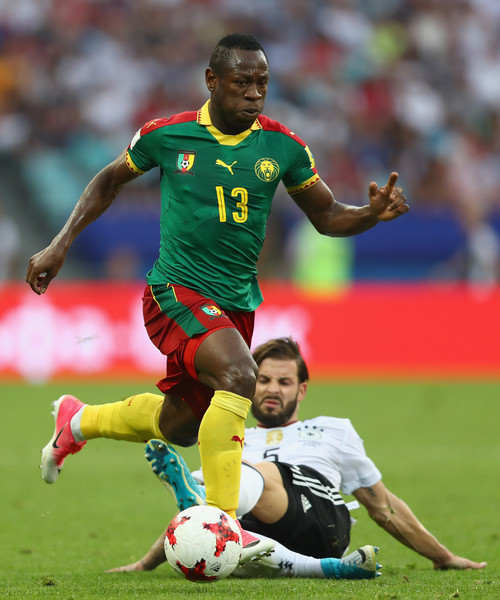 Cameroon's International striker Christian Bassogog has donated some 10 million CFA francs to Cameroonian students residing in areas struck by the deadly coronavirus in China.
The money destined for students stranded in the city of Wuhan which has been under quarantine since 23 January he says, is to assist the young Cameroonians and to reassure them that they have not been forgotten by their 'countrymen'.
"China holds a special place in my heart and this is where I exercise my profession," said Bassogog after meeting the Minister for External Relation of Cameroon.
Urging people of goodwill to follow in his path and support affected victims, he said, "this money is intended to help Cameroonian nationals living in China, in particular students. It is important that we meet in such times and show such support and love to the needy. We want more Cameroonians around the world to reach out and support not only their compatriots but also China as a nation".
The 24-year-old footballer, who plays club football with the Chinese Super League Henan Jianye, is currently in Yaoundé following the suspension of the championship in China because of the virus.
His donation comes after President Paul Biya also ordered that 50 Million frs be made available to the country's embassy in Beijing to provide assistance to Cameroonians living in the affected areas.
Cameroon's embassy in China says about 300 Cameroonians, mainly students, are living in Hubei Province, considered the epicentre of the Coronavirus epidemic.