Cameroon: Two cases of Coronavirus detected
By Boris Esono Nwenfor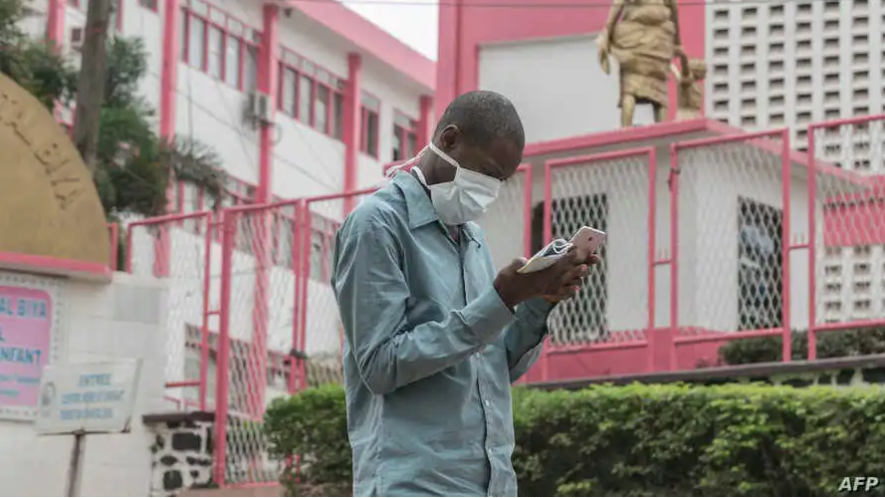 The government of Cameroon through its spokesperson Rene Emmanuel Sadi, Minister of Communication has called on Cameroonians to respect laid down recommendations relating to health security and healthy living. Minister Rene Emanuel Sadi was speaking in Yaounde as two confirmed cases of the Covid-19 coronavirus were detected in Cameroon.
Cameroon is the first Central African country to register a case of the deadly virus, and one of five sub-Saharan nations.
Cameroon recorded its first case of the virus barely four days after the Minister visited the Nsimalen International Airport to assess screening of passengers from other countries.
The first case of the virus was detected on March 6 with a 58-year-old French man who tested positive having arrived Cameroon on February 24. The second case is a patient who was in close link with the first who came from France.
Dr Manaouda Malachie said: "The first confirmed case arrived Cameroon on February 24, showed no sign of sickness or running temperature. There was no sign at all. It's from the 27 that he began to feel feverish. But he is not coughing, hasn't got runny nostrils, and is less contagious than others. So, we are optimistic that we can confine him and go on with treatment."
According to the Minister of Public Health Dr Manaouda Malachie, the patients have been placed at the isolation center of the Yaounde Central Hospital for appropriate treatment. "We need to follow his contacts. Our collaborators are on the ground; they are working," said Cameroon's Health Minister.
Dr Manaouda Malachie has equally called on Cameroonians to remain calm and reassured them that government has taken all necessary measures to avoid others getting the virus.
"But it is good for the population to continue to strictly adhere to security rules, and not give in to panic. Above all, if someone feels sick, and suspects it could be the Coronavirus, they should not go to the hospital, but call 1510. Health workers will pick him up from their residence because not every health personnel can take care of a Coronavirus patient," Public Health Minister, Manaouda Malachie.
With the virus confirmed in Cameroon, some rushed to hospitals and pharmacies to ask for advice or buy medical face masks — though not recommended by health practitioners.
Forty-three-year-old Isaac Dufe, who bought three masks for his wife and two-year-old baby, said he does not have confidence that the Cameroon government will be able to control the virus's spread should many people be found with it.
"Cases of diseases have been recorded in this country, for instance, a case like cholera," he said. "When there is an outbreak of cholera, in many situations in claims a lot of lives. But now we are talking about a very complicated disease like Coronavirus, so, I am so scared that if adequate health measures are not taken, then the situation might be very difficult in Cameroon."
Phanuel Habimana, a World Health Organization representative for Cameroon, said it is following up on the case. He says Cameroonians should not panic, but must make sure they respect basic hygiene norms.
"Cameroonians should remain calm," Habimana told VOA. "Cameroonians should not rush to pharmacies to try to get masks. Cameroonians should abide to the measures that the minister
[of health]
has been repeatedly mentioning. Personal hygiene, washing hands several times a day, when someone is coughing, cover the mouth and nose with handkerchiefs, and also make sure that people do not get in contact closely with people who are suspected to be sick."
The coronavirus was confirmed in the Chinese city of Wuhan on January 7, 2020 with cases confirmed in over 80 countries across the globe since then. The WHO has since declared it a public health emergency of international dimensions. WHO chief, Tedros Ghebereyesus said while China had a robust health system to detect and control, his outfit remained concerned about the virus entering country's with weak systems.
Almost all Africa countries have publicly put in place strict screening at points of entry, especially airports. Cases of the coronavirus have been detected in Algeria, Tunisia, Morocco, Egypt, Senegal and Nigeria.
Senegal has registered four cases, all foreign nationals, and South Africa, Togo and Nigeria have one case each since the outbreak emerged in China. Experts continue to express concerns over the continent's vulnerability to the outbreaks of contagious diseases.
Since the outbreak began in Wuhan China, more than 100,000 have been affected worldwide, and killed more than 3,000 mostly in China.
Coronavirus according to reports are a family of viruses that range from the common cold to MERS coronavirus, while is Middle East Respiratory Syndrome coronavirus and SARS, Severe Acute Respiratory Syndrome coronavirus.