Zimbabwe Health Strategically Quarantines Cross-Boarders at entry points and China Visitors to Curb spread of Corona-Virus Epidemic..
By Nevson Mpofu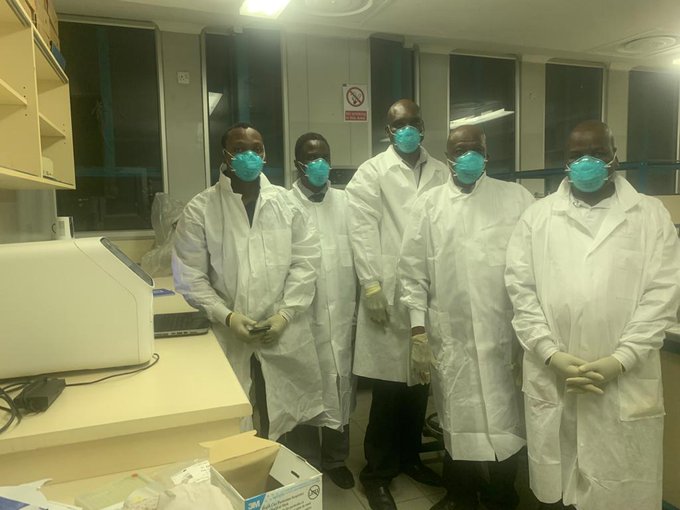 Zimbabwe has quarantined 3375 people suspected of corona-virus at entry points of the country. Among these 2, 000 of them are students from the Republic of China. The Health exercise called self-quarantine has saved the country from the spread of corona virus. Corona-virus is a zooronautic one, meaning to say it is caused by close interaction with animals.
Giving a statement to the National Assembly in Parliament two days ago , Dr Obediah Moyo Minister of Health and Child Care highlighted that a total of 3375 people at all entry points of the country had been self-quarantined for health safety reasons related to minimising of the spread of corona , preparation and avoidance of the spread at any given time .
''Zimbabwe is on the safe side. We do self-quarantine. So far 3375 people were victims, but we have saved them and the nation at large. Out of the figure, 2000 are students from China which means 1375 are not but people crossing boarders in business exercises. Our proposal sent to the Ministry of Finance is a budget of US 5,2 Million in preparation of the corona-virus .
''We have restricted travelling to China owing attention to the lethal virus likely to disturb the whole World. Those travelling to Zimbabwe from China are self-quarantined for 21 days before they travel. One issue that makes us curb and control corona is that we use Anti-Retroviral Therapy [ART] because this is a virus.''
''Our Proposal to the Ministry of Finance is that we need US5 million to fight the scourge. This is a Global emergency which if left un-attended kills people and decreases national Gross Domestic Product , thereby down-sizing the economy ''.
Dr Portia Manangazira Director –Epidemiology Department, Ministry of Health Zimbabwe pointed out in divulge of statistics that 2, 004 died in China. She pointed out that Zimbabwe could be a next tough thrown victim if no measures are put in place.
''There are 2, 004 people who died in China. Infections reached 75,685 patients. ICorona has spread to 27 countries of the World. A total of 74,185 infections have been recorded in mainland China .However, Zimbabwe as a country we have done thorough preparations to curb the spread of the virus. We are in- fact on the safe side. As a country let us feel free.''
China's Ambassador to Zimbabwe Guo Shaochun said there strategies already working in preparation done by China.
''China has come out with holistic strategies related to full medication package to the victims , early detection , Health monitoring mechanisms related to travel restrictions from China to Zimbabwe and Zimbabwe to China . This is done elsewhere as well because this is a pandemic '', he said.
Viruses are the most difficult to treat as compared to other germs like bacteria, fungi, protozoa and parasite. The virus corona is spread through the air. It is Air-Bourne made in its biological nature. Corona-viruses are large family of viruses that cause not only the common cold but also more serious respiratory illnesses. A novel corona-virus was identified on 7 January in Asia-. The infection is traced to a Wuhan sea-food market that also sold live animals.
Symptoms are un-known incubation period
-Fever
-Difficult Breathing
-Impaired Liver and Kidney Function
-Kidney failure
-Severe Cough
-Pneumonia