UN, Commonwealth, US… mount pressure on Cameroon government over killing of 32 civilians Anglophone region
By Amos Fofung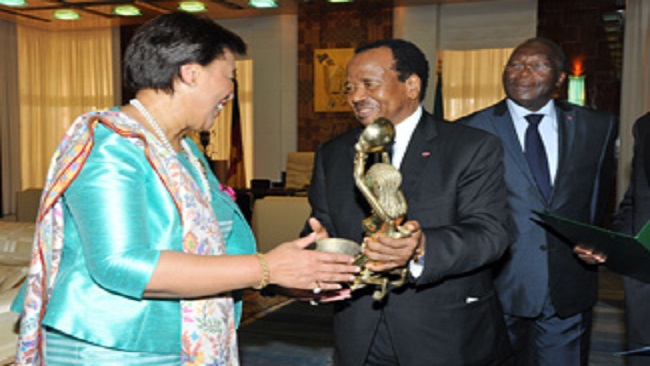 In three independent outings, top diplomates from the United Nations, Commonwealth and United States, have in strong terms condemned the brutal killing of some 32 civilians last week in Ngarbuh, Donga Mantung Division, Northwest Regions of Cameroon.
The killings, said to have been committed by members in the Cameroonian military have for the past week received worldwide condemnation.
United Nations Secretary General, Antonio Gutterres called on the government of Cameroon to conduct a thorough investigation into the incident that caused the lives of over thirty-two civilians among them children and pregnant women, and ensure those responsible are held accountable.
Taking to his twitter account, US Secretary of State for African Affairs, Tibor Nagy wrote; "we condemn the killings of civilians in Ngarbu, NW Region of Cameroon, and offer condolences to the victims' families. We call on the government to authorize an independent investigation, ensure safety of witnesses, and bring perpetrators to justice."
He urged that there is a need for the violence to stop.
Commonwealth Secretary-General, Patricia Scotland, February 18, issued a press statement, condemning the massacre of civilians in Ngarbuh, Donga Mantung Division, Northwest Regions of Cameroon.
She also called for an impartial investigation so that the perpetrators of the act can be identified and held accountable.
In a press release, the Commonwealth Secretary-General noted that the attack on the village left 23 people dead, the majority of them children. "I strongly condemn the recent killings of civilians, including women and children in the Northwest of Cameroon on February 14, 2020. We noted the Government announcement that there would be a full investigation into the incident. We encourage the Government to conduct an impartial investigation, for perpetrators to be held accountable and for results to be made public.
"The Commonwealth strongly condemns all forms of violence, and in particular, the loss of lives of innocent civilians including women and children.
"Cameroon is a noted member of the Human Rights Council and as such we are minded of General Comment 13 to the Convention on the Rights of the Child to freedom from all forms of violence which is underscored by the understanding that no violence against children is justifiable, all violence against children is preventable."
On the way forward out of the crisis, the Commonwealth SG said she will continue to convey concerns to the Government of Cameroon. She also stated that the Commonwealth stands ready to support solutions that will address the root causes of this conflict that has dragged on since 2016.
Despite the disparaging figures on the number of casualties, the government of Cameroon via its government spokesperson, Rene Emmanuel Sadi has reiterated that though the military did commit the killings "by mistake", the number of casualties is far exhausted. In a press conference this week, he is quoted to have said only five civilians were caught in the crossfire between the military and separatist fighters.