Nigerian Ambassador Introduces Coronavirus Relief and Evacuation Plan To Help All African Nationals Trapped In Wuhan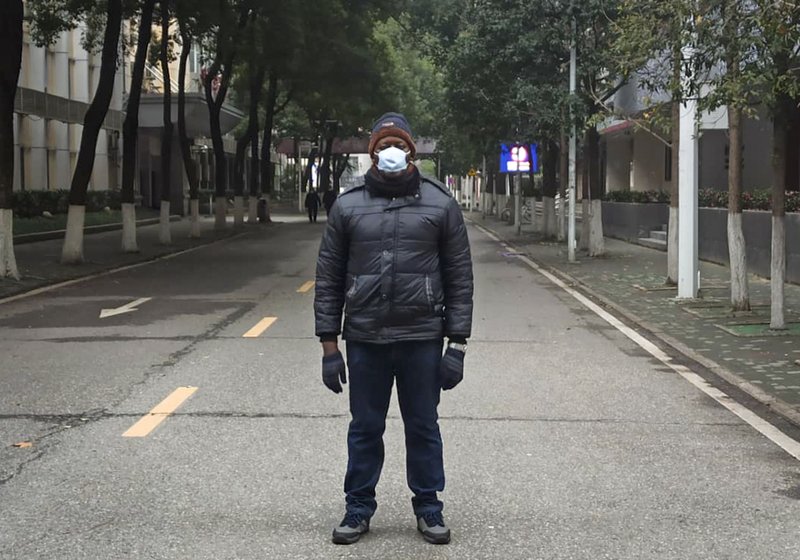 Some government officials laughed when asked to help the estimated 5,000 African nationals who are presently stranded in Wuhan, due to the deadly coronavirus outbreak. However, The Organization for Leadership and Strategy Development (OLSD), a Nigerian NGO founded by Ambassador Collins Nnabugwu of Lagos, Nigeria, took serious action. Action that is now garnering attention across the entire continent of Africa.
"We at OLSD commit to making sure that all Africans trapped and locked down in Wuhan receive proper assistance and medical care during our intervention. We will continue to send daily donations of food and supplies and do all we can to help until this crisis ends" stated Mr. Nnabugwu.
Since learning of this issue less than a week ago, the ambitious Global Goodwill Ambassador and his partners, Biz Africa Shanghai, The Star Factor Effect, The Center for Truth and Healing, and Group Shumba, have made it their mission to bring awareness to the victims' plight. The conglomerate is working overtime to raise funds to help pay for food, supplies, and eventually their evacuation.
With the assistance of Biz Africa Shanghai, a private company based in China, OLSD has been successful at making direct contact with local government officials in Wuhan to ensure the delivery of donations. OLSD has confirmed that the first shipment of food and supplies has arrived as of yesterday and is currently being distributed to those in need.
African nationals trapped in Wuhan are encouraged to register at bit.ly/Africansin Wuhan to receive alerts, assistance, and additional information. Individuals, organizations, and companies who would like to be a part of OLSD's mission are welcomed to donate on OLSD's website or email OLSD2020@gmail.com for sponsorship details.
To learn more about The Organization of Leadership and Strategy Development (OLSD), visit https://lida.global or call Ambassador Collins Nnabugwu +234 902 978 0361