Mozambique and Angola discuss armed attacks of Cabo Delgado
By Jorge dos Santos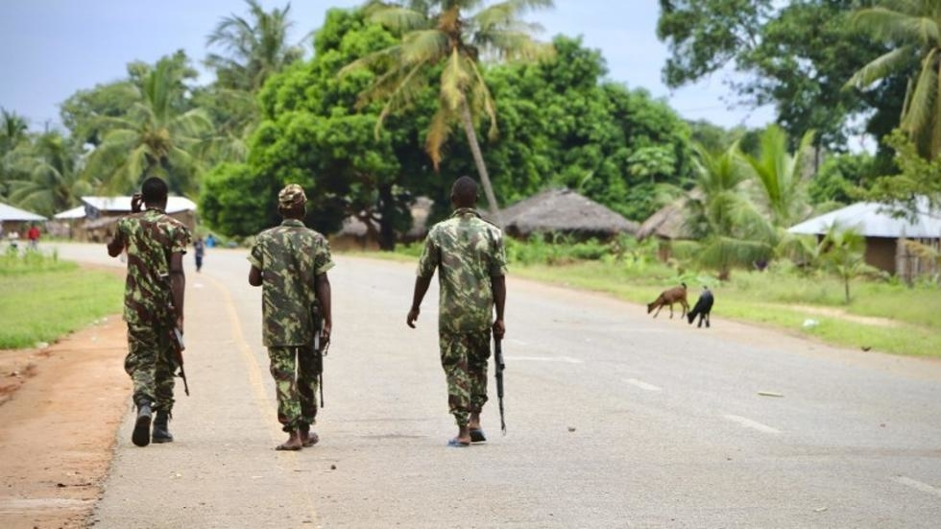 Mozambique and Angola have embarked on discussions to tackle the problem of armed attacks that since October 2017 have terrorized the province of Cabo Delgado, north of Mozambique, where more than 900 people have already died brutally.
The meeting took place on a day when the Islamic State claimed the murder of nine Mozambican soldiers.
Although worrying, the situation is under the control of the Mozambican authorities, Amade Miquidade, Mozambique's Interior Minister, told journalists. "We are dealing with faceless and unidentifiable individuals" he said.
"We do not know what the purpose is, which causes them to massacre, but there is no purpose for individuals to kill innocent people, men, old people, children, quarter these same victims, set fire to villages, attack health centres, as well as other institutions at district level in Cabo Delgado," he said acknowledging that although the security defence forces are on site, the attackers "act by sophisticated means"
MIquidade spoke at the end of the hearing granted by Angola's head of state, João Lourenço, where they addressed the strengthening of cooperation at the level of defence and security.
Due the extremist attacks people in Cabo Delgado live in an environment of fear and constantly exchange in search of safer places. Children have stopped their studies and their parents have abandoned their livelihood activities – usually fishing and agriculture.
The UN Refugee Agency, UNHCR, reports more than 100,000 displaced persons due to the escalating violence.
In the village of Macomia, the district most affected by the attacks, it is common to see four families living together in one house and tending to hide, as they come from the areas where violence has erupted and do not want to be associated with the attackers, says Médecins Sans Frontières.
Many of these people depend on food distributed by humanitarian aid organizations such as the WFP.
The actions of armed men tend to intensify and reach areas that were once considered safe.
One of the latest attacks was recorded just 60 km from the provincial capital city of Pemba, considered the symbol of the government's power of the day at local level.
Meanwhile, for the first time in about two years after the attacks began, President Nyusi was publicly open to cooperate with partner countries in combating the attacks, provided it was "concrete and objective" assistance. On the same day, the United States of America, France and Russia said last week that they were willing to help.
The situation of insecurity is also conditioning the entry of new investments in the province, which is in the centre of attention with the implementation of three major Liquefied Natural Gas production projects, with investments of around $50bn and expected revenues for the Mozambican state of over $90bn.