Kenyan government orders deportation of Chinese citizens involved in assault case
By Samuel Ouma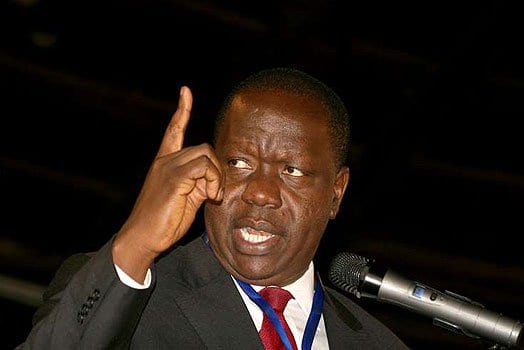 Last week a video footage went viral on Social Media filming a Chinese national whipping a Kenyan worker for reporting to work late at Chez Wou Restaurant in Kileleshwa, Nairobi.
The video sparked uproar among Kenyans forcing the office of Director of Public Prosecution to order for their arrest. On Monday, February 10, Deng Hailan, Chang Yueping, Ou Qiang and Yu Ling were arraigned before a Nairobi court following their arrest the previous day.
Deng Hailan, the man caught in the camera was charged with assault whereas Chang Yueping, Ou Qiang and Yu Lung are accused of working in the country without work permit. Chang Yueping and Ou Qiang visas had expired but Yu Lung has only visitor's visa.
The suspects were detained for three days pending bail ruling. The prosecution had asked the court to detain the Asian country nationals for 21 days owing to the ongoing investigations but the defense dismissed the application claiming their charges do not warranty a long investigation period.
Issuing her ruling on Thursday, Nairobi Principal Magistrate Helen Kowari detained the suspects for 15 days with the case expected to be mentioned on March 4, 2020.
"Police have sought 21 days to complete investigations. The court has considered the fact that the accused persons are a flight risk and will abscond court," said the Principal Magistrate.
Few hours after the ruling, Interior Cabinet Secretary Dr. Fred Matiang'i signed the deportation order for the four.
The story took a new twist two days ago after other workers at the lavish hotel revealed that the prank was taken out of the context. They said the victim had asked to be whipped by the Chinese in order to be given money to buy khat.
"He wanted money to go buy khat, the Chinese chef told him to go and ask for money from the counter so that its deducted from his end month salary, he did not want to do that, he instead told him to beat him and then give him the money," said the supervisor at the hotel.
However, the victims rubbished his colleagues' claims arguing that they also go through the same ordeal but are afraid of speaking out for fear of losing their jobs.
On September 6, 2018, Dr. Matiang'i also ordered for a Chinese motorcycle dealer Liu Jiaqi's deportation for hurling racial slurs at Kenyans and the President. Jiaqi was caught in a camera calling President Uhuru Kenyatta and Kenyans monkeys