Gunmen attack Nairobi bound bus, kill 3 people
By Samuel Ouma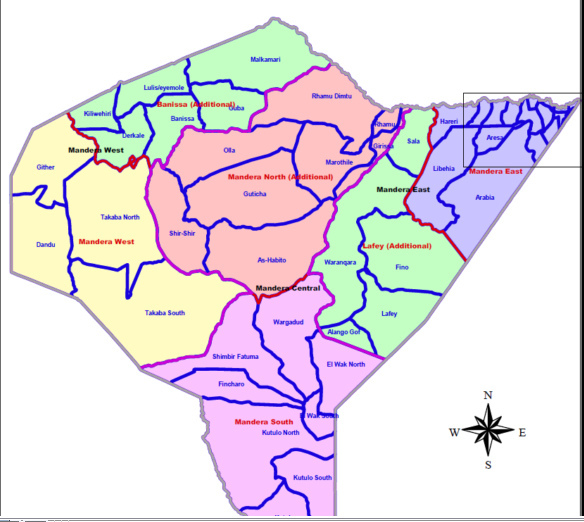 Three people have been confirmed dead and scores injured after a bus they were travelling in was attacked by a group of gun-wielding thugs suspected to be Al-Shabaab militants.
The incident took place on Wednesday, February 19 at around noon between Ola Location and Sarman area in Mandera County on the Banissa Rhamu Road, north-eastern of Kenya. The bus belonging to Moyale Raha Company was heading to Nairobi from Mandera when the incident occurred.
It was reported that the insurgents ambushed the bus before ordering the driver to stop but he sped off prompting the attackers to spray the vehicle with bullets which deflated the tyres. The driver is among those injured. He was shot on the hand forcing him to verse off the road and stopped before scampering for safety. They sought refuge in the nearby thicket bush.
North-eastern regional commissioner Nicodemus Ndalana confirmed the incident.
"When the driver refused to stop, they followed it using three motorbikes as they spayed it with bullets indiscriminately," Ndalana said.
Security operation to fish out the assailants from their hiding place has begun.
"As we speak our officers drawn from the military and the other officers are already at the area of scene. They are combing thickets where the militants are believed to be hiding. We have closed all their escape routes as we enhance our search for them," added Ndalana.
A source from the bus company said the bus left Mandera at 7am (local time) and wondered why their bus was not accorded security escort.
The attackers have recently stepped up attacks in coastal and north eastern regions. In December 2019, the Al-Qaeda linked terrorists raided a construction site in Mandera and set ablaze four tractors.