Gambia: President Barrow Decorated with insignia of GMRG
By Bakary Ceesay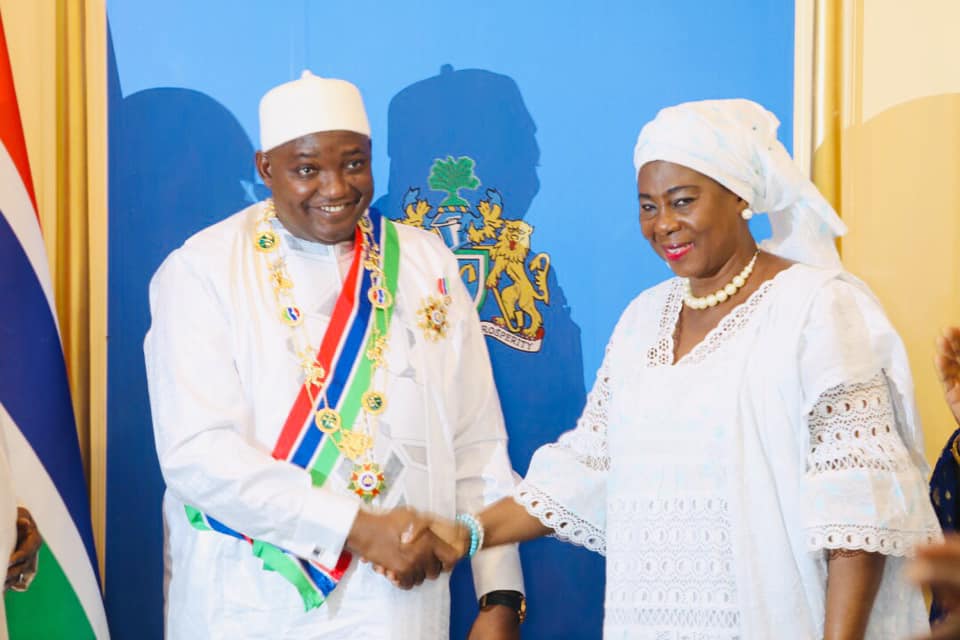 President Adama Barrow has received the insignia of Grand Master of the Republic of the Gambia (GMRG).
The decoration ceremony, which was conducted by Chairperson of the Chancery Committee and Vice President of the Republic Dr Isatou Touray, was held on Monday, February 17th at State House, in the presence of ministers, Secretary General, Speaker of the National assembly, Chief Justice of the Gambia, Secretary to Cabinet and permanent secretaries.
Pateh Jah, Permanent Secretary at the Office of the President explained that the GMRG insignia is the highest national award and that it comes with the Presidency.
He said the President should have received this award immediately he assumed office but that it took all this time due to delay in procurement arrangement.
He highlighted the other awards as: Grand Commander of the Republic of the Gambia (GCRG), Grand Officer of the Republic of the Gambia (GORG), Commander of the Order of the Republic of The Gambia (CORG) Officer of the Order of the Republic of the Gambia (OORG), Member of the Order of the Republic of the Gambia (MORG), and Republic of the Gambia Medal (RGM).
Mr Bah further explained that the Chancery Committee was established by law to manage the issuance of the award and it comprises the Vice President, Minister of Local Governments and Lands, Attorney General and Minister of Justice, Minister of Foreign affairs, Secretary General and Head of the Civil Service and Permanent Secretary at Office of the President as Secretary to the Chancery Committee.
He added that the President has the mandate and authority to award deserving citizens and friends of The Gambia for their support to The Gambia.