Cameroon: Opportunities are not given to startups that have nothing -Entrepreneurs say
By Boris Esono Nwenfor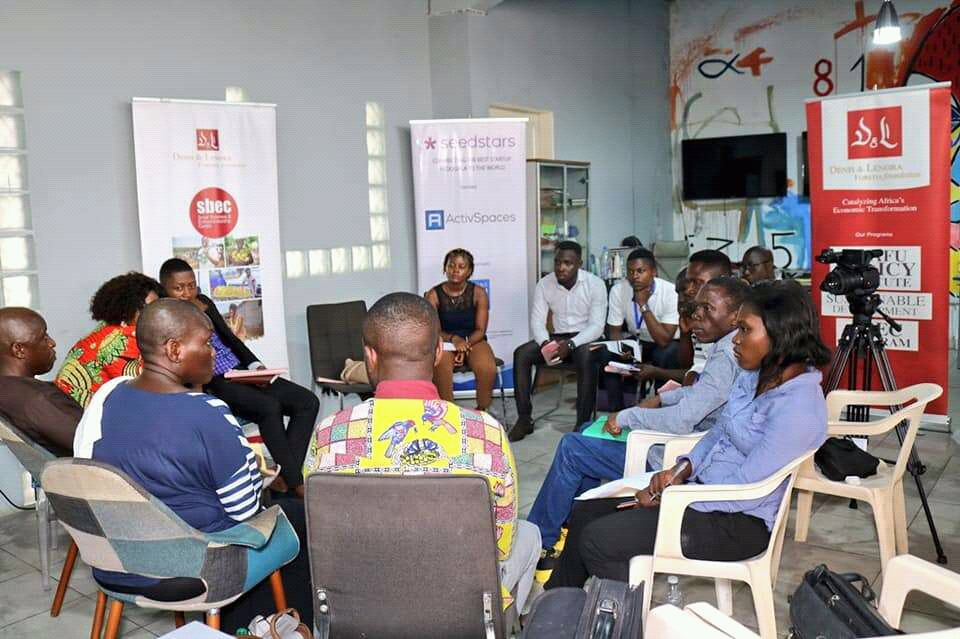 Entrepreneurs have said they face difficulties accessing finance as financial institutions require bankable projects or collateral to finance projects. As such, opportunities are not afforded to startups that have nothing.
The entrepreneurs were speaking during the 2020 Small Business and Entrepreneurship Networking Forum organized by the Small Business and Entrepreneurship Centre of the Denis and Lenora Foretia Foundation at ActivSpaces, Immeuble Tecno, Boulevard de la Liberte Akwa, in Douala.
The forum organized with support from the Canadian Funds for Local Initiatives had as theme "The Pivotal Role of Business Networking to Entrepreneurs in Cameroon" and focused on examining governmental support to entrepreneurs in Cameroon, access to finance, tax registration requirements and declaration procedures for SMEs in Cameroon as well as accessibility of business Consultants to Entrepreneurs in Cameroon.
Panelists speaking during the event encouraged participants to implement functional ideas instead of copying from developed countries and forgetting about practicality. Participants also suggested government supports incubation projects in public & private structures to ensure ideas can be transformed to concrete projects.
The panelists equally made known that networking is one of the very important pillars of construction development. It is a consistent effort that brings together entrepreneurs and other agencies to engage in developmental efforts.
"It was actually a wonderful time of exchanges, and we actually spoke much and had to put an accent on the recent regulation and legislation in the finance sector in Cameroon, and the CEMAC Sub Region," Tataw Kenneth, moderator on the module on access to finance
"We were trying to let our entrepreneurs know how they can raise finance without necessarily depending on banks and microfinance. What I mostly told them was to be able to do startups by gathering funds themselves. They could start with the little they have and then later in they may invest the profit, or they could go partnering; you partner with somebody maybe who has the same idea with you."
"With the little you have maybe you can make it, or maybe you do investment that is you have the idea, but you can have somebody who has the finance and is ready to partner with the business and make it grow," Yvonne Ngem, facilitator.
To a participant, "… It was a lucrative programme as opinions were shared on how businesses can grow. Entrepreneurs need to be strong to be able to move ahead as things in Cameroon are done manually. We are looking at avenues where things will be done automatically. We need young entrepreneurs to take things further as we are in a new decade.
Ndikomnui Nigel, Consultant and Tax expert said "many people need to know how to register their taxes, and how to do about it, so they should not get stuck at the level of the declaration procedures. This is a consistent education that needs to be done to educate entrepreneurs."
Panelists all left with the wish that the Foretia team keeps organizing such events for entrepreneurs, so they can get information on various aspects discussed. To them, many governmental supports are not well known by the entrepreneurs because there is a lack of communication.
According to the Small Business and entrepreneurship Center (SBEC), entrepreneurial and small business networking has substantially increased in volume during the last years. The interest has been driven both from the entrepreneurial side, where businesses inter-link rapidly and form network configurations and from the policy side, where governments have implemented a variety of policies to encourage economic growth through self-employment and to support small businesses.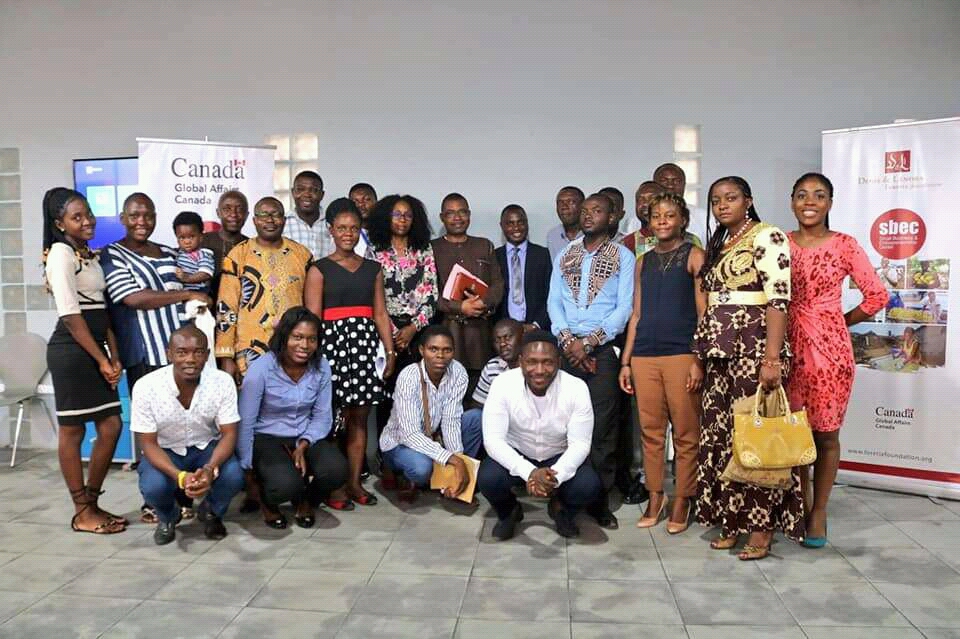 Entrepreneurial and small business networks usually represent dispersed and varied networks with uncertain boundaries and resource-based or role-based division of labor. They are comprised of autonomous agents that are linked to each other via various formal and informal contracts, who design collective strategies and share information. In addition, create partnerships with government agencies, banks, and Microfinance Institutions to access finance.