Cameroon: Civilians Killed in bloody Attack in North West Region
Some 22 civilians including 14 children killed in attack per reports
By Boris Esono Nwenfor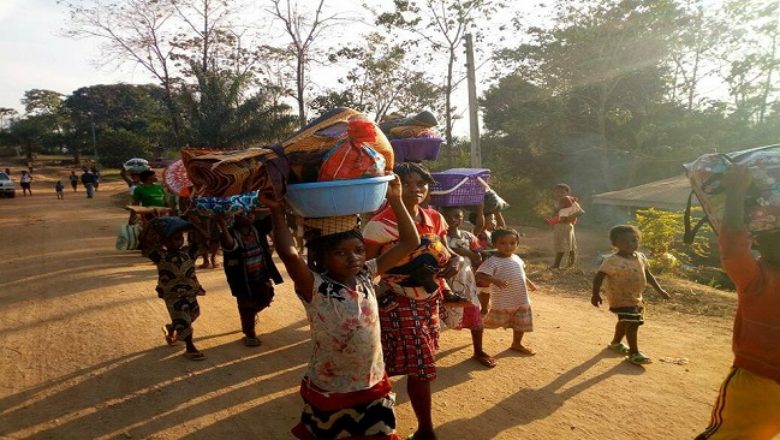 Politicians, lawyers, and ordinary civilians continue to express their disgust on the killing of some 22 civilians, including some 14 children and pregnant women, according to media reports. Images of the massacre inundated social media platforms with the reason for the attack still unknown.
The killings took place on February 14, 2020, in the locality of Ntumbo, Donga Mantung Division of the North West Region of Cameroon. Those who carried out the attack has yet to be identified but there has been counter accusations as Cameroon's security forces accuses separatist forces, and separatist forces in turn accusing government forces.
In a report last year provided by the Centre for Human Rights and Democracy in Africa, CHRAD, crimes against humanity are presently being committed in Cameroon.
Mimi Meffo understands that it was the "government soldiers" who committed these abuses, and is also offended by the silence of the "government of Yaoundé," which borders on indifference.
Human rights groups and international organizations have reported deteriorating political, humanitarian, and security conditions as a result of extrajudicial killings, torture, arbitrary arrests, severe deprivations of liberty, and mass displacements of civilian populations.
James Nuna, Head of the UN Office for the Coordination of Humanitarian Affairs, OCHA, for the North West and South West Regions speaking to RFI revealed the circumstances of this human butchery.
"According to information that has been successfully confirmed, twenty-two civilians were killed on the morning of February 14. Armed men have, for an unknown reason, targeted these people. Of the twenty-two victims (…), fourteen were children. And we are led to believe that nine of them were under the age of five. In most cases, they were shot and their bodies were burned in houses which were burned down. We also know that one of the victims, a woman, was pregnant. A second pregnant woman was shot and injured. Fortunately, she is still alive. She has been hospitalized and is in critical condition. Unfortunately, she lost her baby", said the UN official.
In a statement released Sunday, February 16, 2020, the MRC Party of Prof Maurice Kamto denounced an "organized crime against human procreation and any idea of humanism."
"The MRC demands that those responsible for the massacres be immediately arrested, tried and sentenced; that these heinous crimes of children, pregnant women and innocent civilians caught in the crossfire will never again be perpetrated by elements of the so-called republican army, a fortiori by various armed groups," wrote Sosthène Médard Lipot, the secretary National Communication Department.
"The Movement for the Renaissance of Cameroon (MRC) strongly condemns this criminal and fatal project, the implementation of which is written in bloody characters, takes shape cynically, and is carried out in a barbaric manner in the English-speaking regions of the North West, and the South West, since, 2016. The MRC sends its condolences to the families of the victims, so hard hit by this tragedy of a national and even global scope."
Human rights lawyer Félix Agbor Nkongho, who also attributes the killing to the defense forces, demands that "investigations be carried out following this horrible murder, and that the perpetrators be brought to justice."
"We must open an investigation; it is an obligation with members of civil society, the government, and the opposition. We have to know who did this, and we have to find a solution to this useless war. Civilians are the victims. It's hard what's going on between the separatists, and the government," asks lawyer Felix Agbor Balla.
Politician and former chairman Akere Muna, leader of the "Now" movement, wonders about the situation: " How did we get there so that human life lost all its value. We must all seek peace before this country loses its soul."
In a report last year, CHRDA reported that since the crisis broke out in 2016, more than 200 villages have been partly or completely destroyed, forcing hundreds of thousands of people to flee while the rate of attacks on villages has increased steadily, usually causing significant damage. Between 450, 000 and 550, 000 people have been displaced as a result of the crisis, representing about 10 percent of the regions' population, the report read in part. An additional 30, 000 to 35, 000 people have sought asylum in neighboring countries.