African leaders to Discuss Pressing Issues Affecting Development at AU Summit
By Bakary Ceesay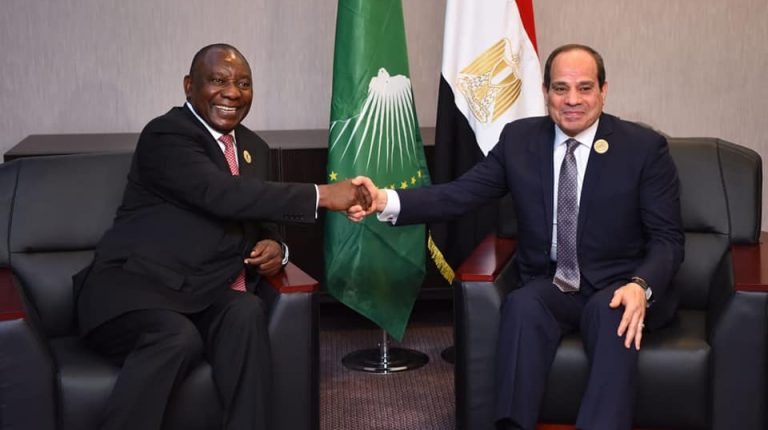 African leaders will converge in Addis Ababa, Ethiopia for the 33rd Ordinary Session of the Heads of State and Government Summit of the African Union on 9-10 February, 2020.
Amongst many issues on the agenda, the 2020 Assembly under the theme "Silencing the Guns: Creating Conducive Conditions for Africa's Development", will take stock of the challenges to peace, stability and sustainable development on the continent.
As a flagship project of Agenda 2063, a blueprint for a prosperous and peaceful Africa by 2063, "Silencing the guns by 2020" was adopted by the AU heads of state during the 50th anniversary of the OAU/AU in 2013.
The leaders are expected to discuss the war in Libya, the crisis in the Anglophone region of Cameroon, Islamist terrorism in the Sahel region of West Africa and the murderous Boko Haram and allied insurgency in Nigeria, which also affects Chad and Cameroon. The uneasy peace in South Sudan will also receive the attention of the African statesmen.
Conflict is one of the biggest challenges for the implementation of Agenda 2063, and with the vision of "Silencing the Guns," it aims to end all wars, civil conflicts, gender-based violence, violent conflicts and preventing genocide in the continent by 2020, according to a statement by the AU Commission.
The Summit will also receive presentations from various Heads of State and Government championing specific thematic issues of the Union, namely:
King Mswati in his role as the champion for the African Leaders of Malaria Alliance (ALMA),
King Mohammed the VI of Morocco as the champion for Migration issues,
President Paul Kagame on championing Domestic Health Financing,
President el-Sisi as champion the for Post Conflict Reconstruction Development (PCRD),
President Edgar Lungu of Zambia on Ending Child Marriage in Africa,
President Danny Faure as the champion for the Blue Economy, and
President Nana Akufo Addo as the champion for Gender Development Issues in Africa
The current Chairperson of the AU, President Abdel Fattah el Sisi of Egypt, will officially hand over the reins to President Cyril Ramaphosa at the opening session of the Assembly. South Africa is assuming the Chairmanship of the AU for the first time since 2002.