Africa Water crisis: A security issue-Ugandan speaker of parliament.
By Ahedor Jessica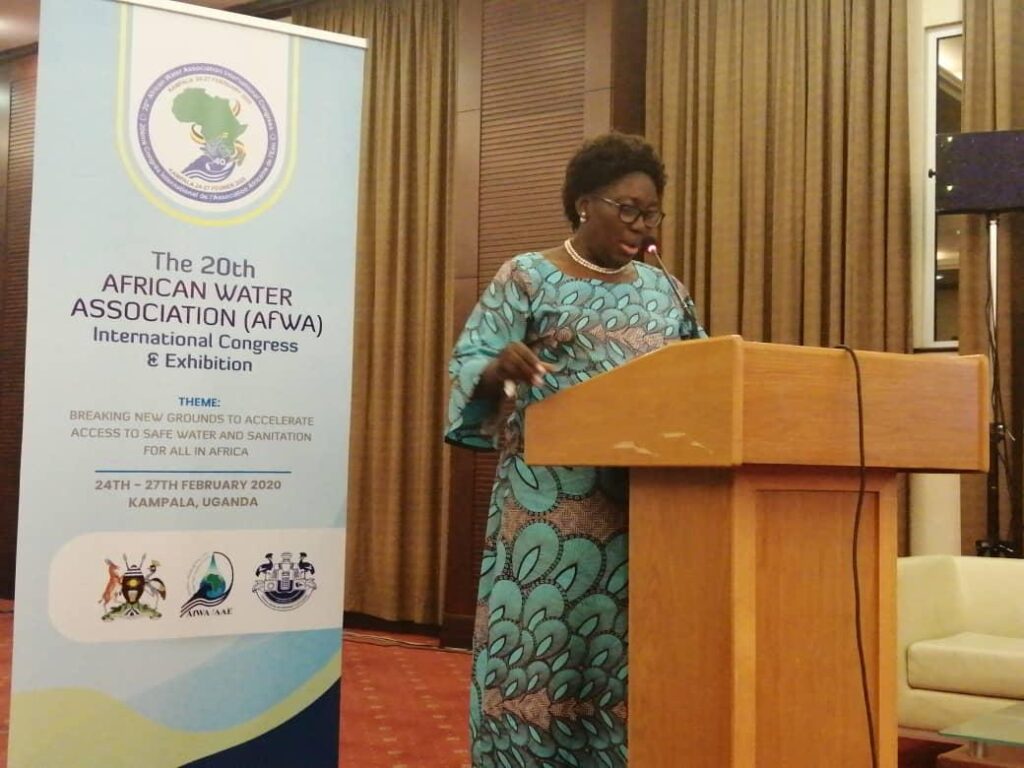 Speaker of parliament for the Republic of Uganda, Rt Hon. Speaker Rebecca Alitwala Kadaga has made an urgent call to African countries to treat issues relating Potable drinking water and sanitation and Hygiene WASH in Africa as a security issue. At the opening ceremony of Water Association International Congress and Exhibition (AfWA-ICE2020) ongoing in Kampala Uganda Rt. Hon. Speaker who officially opened the 20th congress for African countries to deliberate on WASH issues bedeviling the continent, bemoaned how water scarcity is causing rape and other forms of social vices in her country. Entreating the AFWA 2020 and the Professional women for water Networks and key partners to come up with workable solutions to address the situation in respective countries. The extent of this WASH issues she said is preventing men from performing their conjugal duties. Since the women have to wake up very early in search for water, preventing men having access to their wives.
Abderrahim El Hafidi, AfWA's president, said African countries are faced with immense water and sanitation challenges. And the need to face the challenge and focus on identifying new breakthroughs. Both scientific research and good practices is rife for every country. Calling for a common front to foster interactions with development partners, financing institutions and solution providers towards achieving universal and equitable access to safe drinking water and quality sanitation on the continent.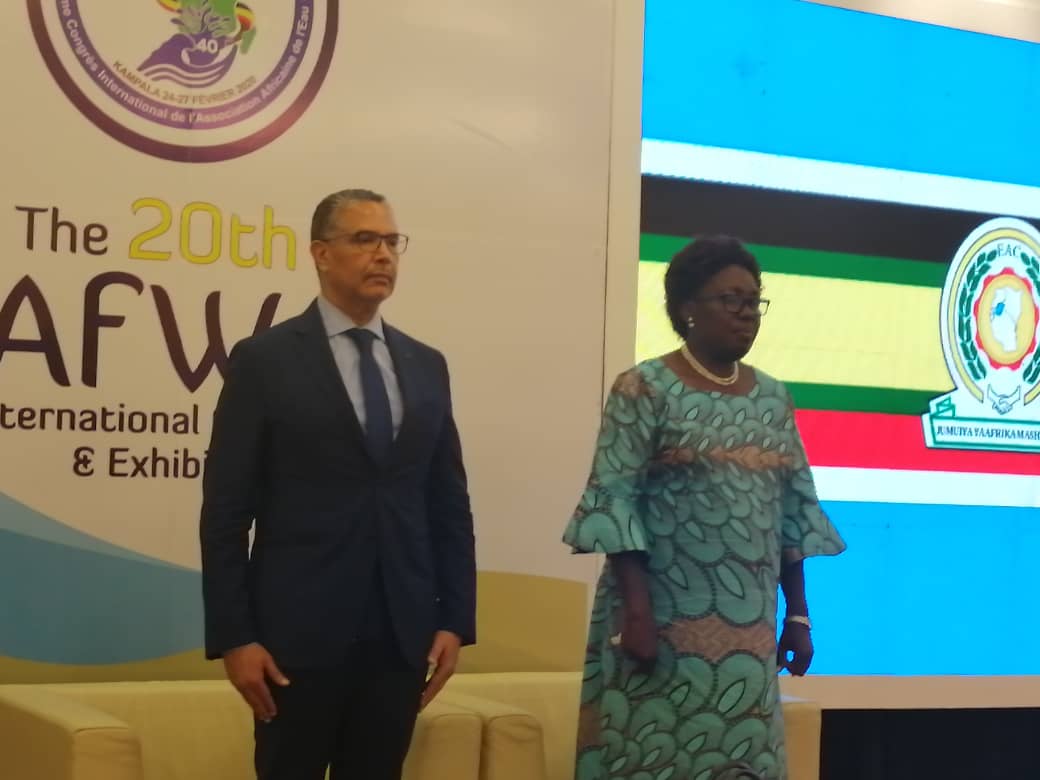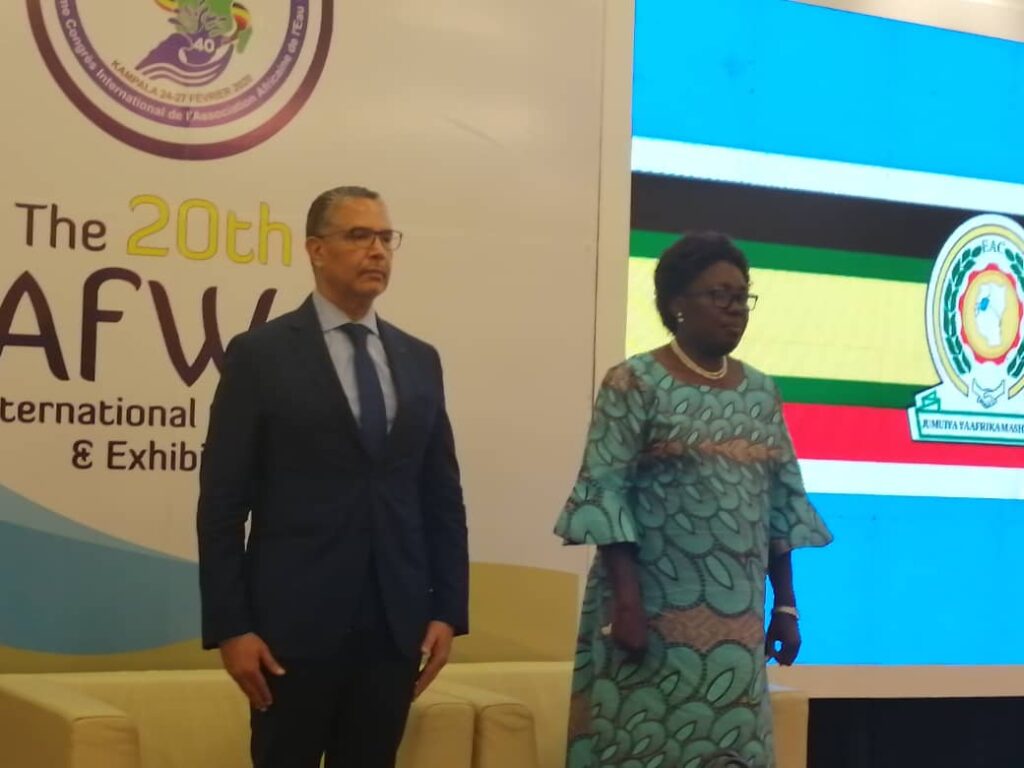 The biannual congress which is being hosted by Uganda's National Water and The African Water Association International Congress and Exhibition 2020 (AfWA-ICE2020) aims to provide a platform for African water and sanitation experts to reflect on Africa's progress in achieving the UN Sustainable Development Goals (SDGs) Clean water and sanitation. Theme: "Breaking new grounds to accelerate access to safe water and sanitation for all in Africa holds from February 24–27, at the Kampala Serena International Conference Center, in Kampala, Uganda–to share ideas and resources; to look for new breakthroughs and innovations; to cooperate between nations, between generations and between disciplines–been more urgent as a continent in addressing WASH and achieving SDG6.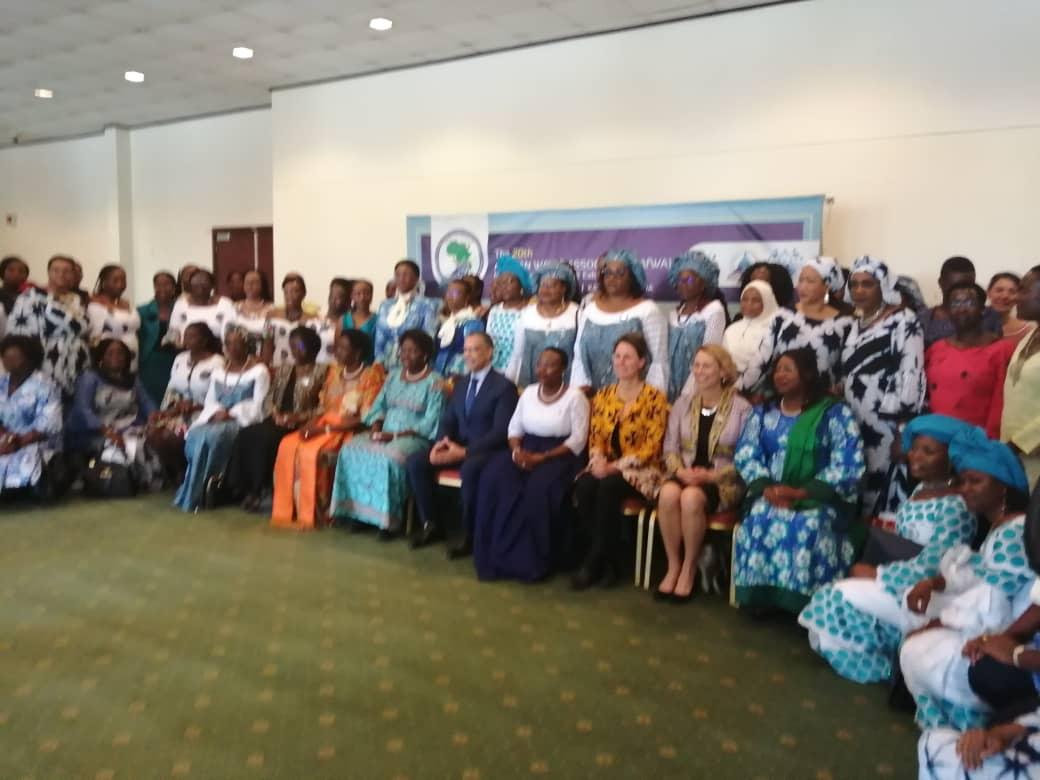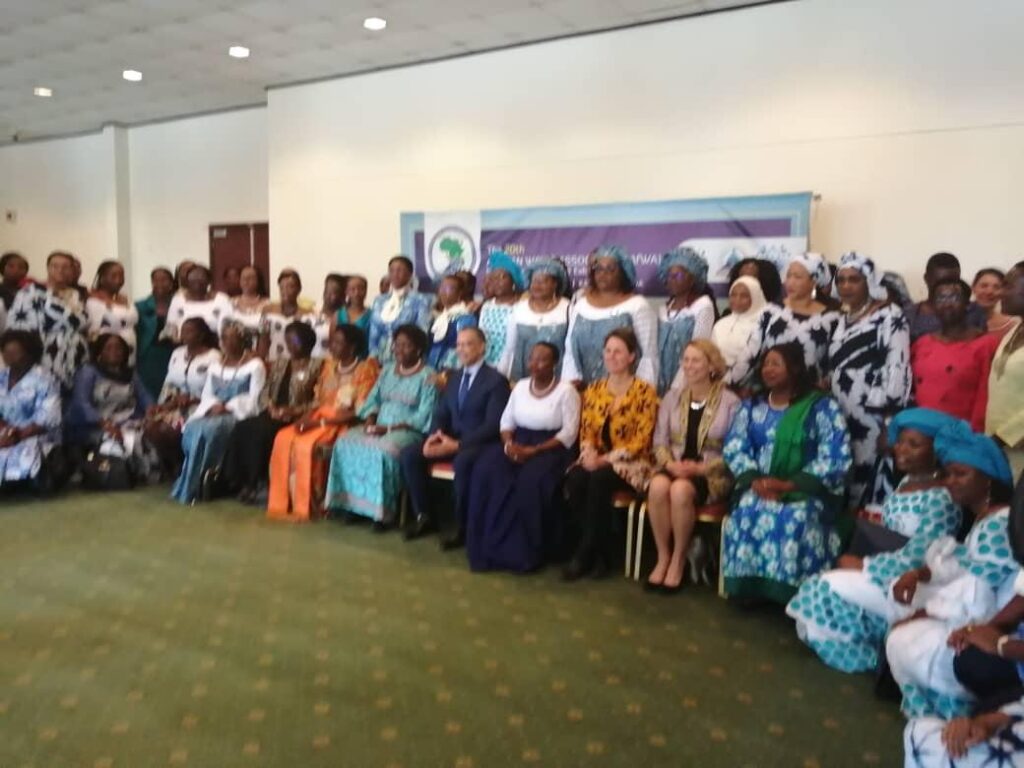 The congress coincides with the celebration of the 40 years anniversary of the African Water Association (AfWA) and the launch of the African Water and Sanitation Academy is a huge platform for solutions for water issues in Africa, he added. According to  El Hafidi the African Water Association (AfWA), known as Union of African Water Suppliers (UAWS), a professional association of establishments, enterprises and utilities operating in the areas of drinking water, sanitation and environment in Africa have come a long way with the subject since its inception in 1980; its membership cuts across over 40 countries on the African continent. About 2,500 participants from over 100 countries are in attendance