Africa on High Alert :Self-reporting is very important to contain the Corona virus — Dr John Nkengasong
By Boris Esono Nwenfor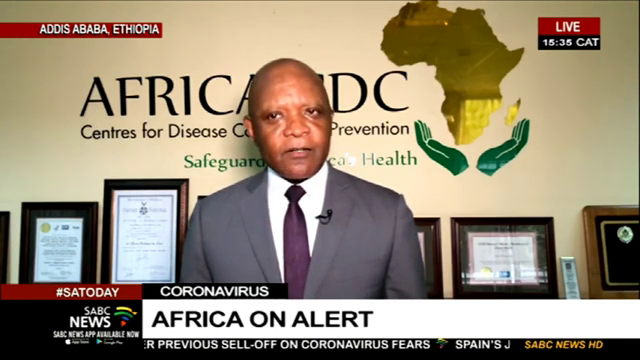 Dr John Nkengasong says there is no room for complacency when it comes to the corona virus. He has called on individuals to practice self-reporting as a means of containing the deadly outbreak of the corona virus.
Dr John Nkengasong, Africa Centres for Disease Control and Prevention was speaking in an interview with SABC News. "People should regularly wash their hands with soap and disinfectants, and when people feel as to sneeze or cough, they should do that using a tissue and dispose of properly. When individuals have fever, cough, sick, and having shortness of breath they should report to medical centers. There is no room for complacency," He said.
So far, Africa has not reported any case of the Corona virus. "We have not yet reported confirm cases in Africa. However, there has been some suspected cases which we are awaiting final confirmation and those are from Ivory Coast, and Kenya. Those are suspected cases, and in the coming days we will know if they are confirmed or not."
This is a fast moving, fast evolving outbreak of the corona virus which we have not seen before. The advantage Africa has is that we have seen this in China, and other countries, and it has giving us a bit of space to prepare. We are not Optimally Prepared, but we are prepared as quickly as possible in coordination with the World Health Organization, WHO. All member states are on high alert.
Africa continues to prepare itself should an outbreak is detected on the continent. Dr Nkengasong said: "We continue to provide them (African countries) with support in the areas of laboratory testing, enhance airport screening and monitoring, and also in the areas of prevention and protection in hospitals."
Asked about the level of attention being accorded to African states without enough resources to take care of detected cases in those countries, He said there is a network model that has been put in place aimed at supporting African nations that are less equipped to handle such a scenario in the areas of surveillance, laboratory testing, and reporting. "… With a network model, we hope we can support one another and cope with this outbreak in case it becomes a massive situation in the continent."
A lot is still not known about the present corona virus such as what the animal reservoir is. What is known is that this virus is closer to the SARS virus which occurred in China in 2002, 2003. The genetic material is closely related to the SARS virus. It is a remarkable achievement to the scientists that within a month, they were able to sequence the virus and share it globally. This is what is being used to develop diagnostic tests that are helping to detect and confirm the infections.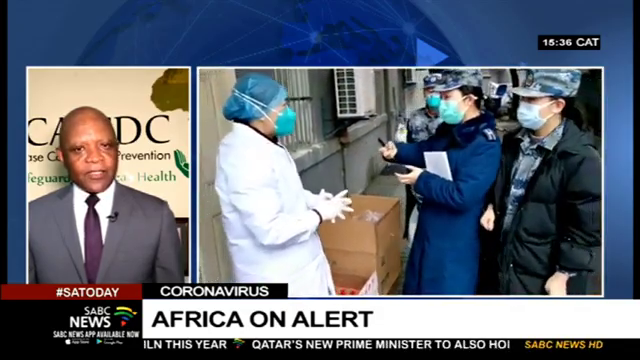 The other thing doctors and officials are learning is the corona virus can be transmitted from person to person. "Initially we were not sure if the virus was obtained primarily from animals or transmitted from person-to-person. Another thing we are learning is the incubation period, and as we learn it will enable us to control this outbreak more efficiently."
Dr Nkengasong equally noted that it is always a good thing to see people who have been infected by the virus recover from it. They provide an additional opportunity to learn and understand the genesis of which the virus produces illnesses in people. "This is a good thing — we have over sixty people who were infected and recover from it, and it is a tremendous resource for the research community, international community to understand how to tackle it."