100 pangolin traffickers arrested in Mozambique
By Jorge dos Santos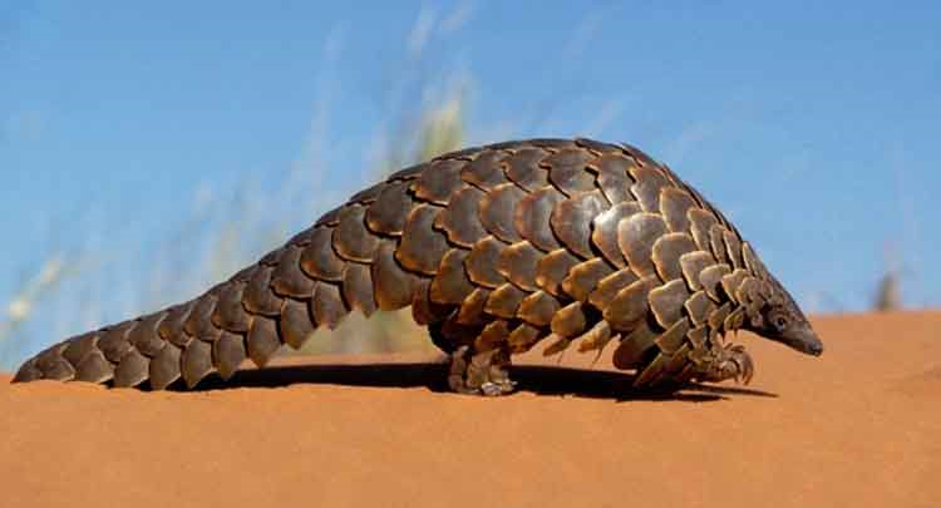 The Mozambican authorities arrested at least 100 people in 2019 accused of trafficking in Pangolin, an animal known worldwide as being endangered. Of those arrested, four were sentenced to between 12 and 16 years in prison.
A total of 31 trafficking cases were recorded in the provinces of Niassa and Nampula (North), Sofala, Tete and Manica (centre), and Maputo (South), in incursions motivated by strong demand for the animal, with the Asian black market being the main destination.
"The unbridled demand for the animal highlights the critical nature of the species threat in Mozambique," said Mateus Mutemba, head of government conservation agency ANAC, in the context of Pangolim national week. "We have to be on alert"
In the Mozambican tradition, Pangolim is called Eka (in the north), Nkawale (in the center) and Halakavuma (in the south) and has an invaluable cultural social value.
The animal is associated with myths. Some believe it is sent by God for prosperity, rainfall, and good harvests. Sometimes the animal is seen as a messenger of negative events such as drought and other climatic phenomena.
Before globalization, these myths and beliefs contributed to the survival of the species. However, the increase in demand for traditional Asian medicine caused a rapid decline in the population of Pangolin, even damaging the Mozambican economy.
"The illegal trade in wildlife products not only creates an imbalance in ecosystems and loss of biodiversity," said Mutemba, "but it also damages the country's economy by taking away the opportunity to generate employment and income for local communities through the wildlife-based economy and legal trade.
Official figures from the United Nations World Environment Program point to just over a million pangolins trafficked to the Asian black market in the last 10 years. In the Southern African Development Community (SADC) region alone, of which Mozambique is a member, there are an estimated 50,000 pangolins slaughtered each year for illegal trade purposes.
The Pangolin is considered the most trafficked mammal in the world, surpassing ivory and the rhinoceros horn. The animal plays a very important role in maintaining the balance of ecosystems, being responsible for controlling some pests such as ants and termites, keeping the soil airy and fertile for agricultural production.
"The animal is important… very important" Mutemba Said. "We will continue to make efforts to prevent trafficking" he added warning that ANAC will continue to arrest and impose various fines for the principals, hunters, traffickers, among others involved in illegal activities against the species.
In the surveillance Mozambique has the support of the United States Agency for Development (ISAID). It was this organization that developed a Pangolim manual in Portuguese – the official language of the country – in order to support the identification of the scales of this mammal by the Customs, Migration and Police authorities.
Pangolin, elephants and rhinoceroses are the species most under threat from poaching in Mozambique.