Zimbabwe: Mnangagwa starts year with fresh threats of protests from the opposition
By Nevson Mpofu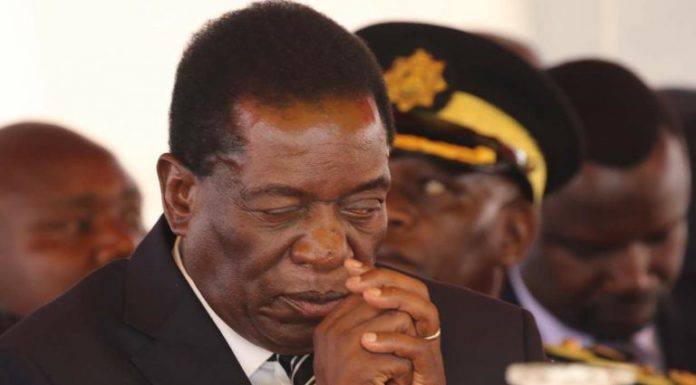 As 2020 kicks in, the situation continues to be dire in Zimbabwe.From increasing food prices, to fuel. Energy, electricity and transportation issues, Zimbabwe continues to be a country in crisis despite efforts from the government.
In the face of the crisis, the opposition led by Nelson Chamisa is threatening the Mnangagwa administration with fresh protests early in the year if things do not change .
Speaking in Bulawayo, Zimbabwe's second capital city Chamisa MDC Leader said the present Government has failed to come up with solutions to the challenges in the country. He added that the challenges are man-made hence the need for a political dialogue.
''The country's problems are man-made. Yes they are political but they were created through improper administration. There is need for a dialogue to come to the real positive solution we need to make things become better.
''We are pushing to see to it that economic order is restored. The Zimbabwean situation has been there for some- time. People are left in severe poverty and vulnerability.
''In-fact we are pushing to see an end to this economic impasse. Secondly to restore socio-political and economic order. Thirdly to end all forms of poverty, suffering and hunger.''
Chamisa continued his negative remarks while at a philanthropic visit where he gave food aid in bulk to Ekhuphumeleni Geriatric Nursing Home. This is an old people's home which accommodates more than 100 old people.
''For this year we had to do something for the old people here in Bulawayo. There are many outside there in more poverty and vulnerability but we saw to it that the old people need much urgent help for now. For now we want a dialogue that is fair. I am ready for the sake of the people,'' Chamisa concluded.
Chamisa mobilised support from foreign Zimbabweans who are eager to help the majority of Zimbabweans who face food challenges on top of inflation , electricity , transport and some many other thorny challenges still around .