Turkey-Gambia Relations 'Excellent' as President Erdogan Visits Banjul Next Week
By Bakary Ceesay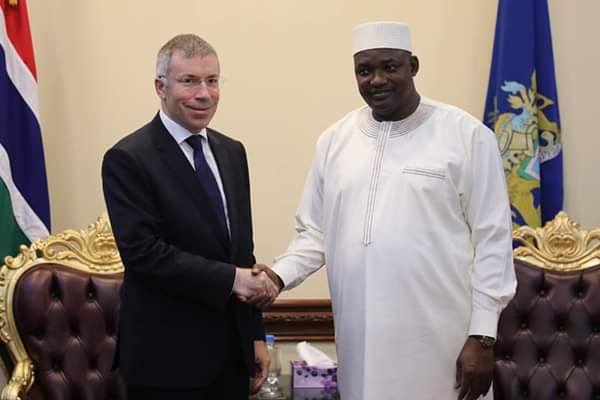 The Turkish Ambassador to The Gambia, Mr. Tolga Bermek has described as "excellent" the relations between Ankara and Banjul, which makes it possible for the Turkish President to select The Gambia among countries to visit next week. 

The President will be accompanied by a big business delegation to The Gambia, which the envoy said, will be "short but efficient". 
After inspecting the quarter guard mounted by the State Gurads Battalion at the State House, he was led to the offices of His Excellency, President Adama Barrow who accepted his credentials. 

President Barrow formally welcomed him to The Gambia and described Turkey as a great partner and friend of the Gambia since he assumed office three years ago. The expected visit will help facilitate greater exchanges at the highest level and will result in other high level Turkish visits to Banjul in the future.

However, President Barrow calls for more Turkish investment in The Gambia as many existing opportunities are yet unexploited. 
Ambassador Bermek agreed to this and added that the trade volume between the two countries are not at desired levels. 
He described President Recep Tayyip Erdogan's visit as "a good start" for him as Ambassador, pledging that he will do his best to develop the relations in the future. 

For trade, he said both countries should do their best to increase its volume, while he will work to bring more Turkish investors to The Gambia. 
 
"We have a good opportunity on the occasion of the visit of our President. It will be the first time of such a visit to The Gambia at presidential level. I think it will open up new horizons to the relations of both countries," he said. 

Turkish Airlines launched direct flights from Istanbul to Banjul in 2019 and the Turkish Ambassador said they will like to increase that flight frequency in the future if business relations develop.