Show-Me Festival Underway in Zurich
By Bakary Ceesay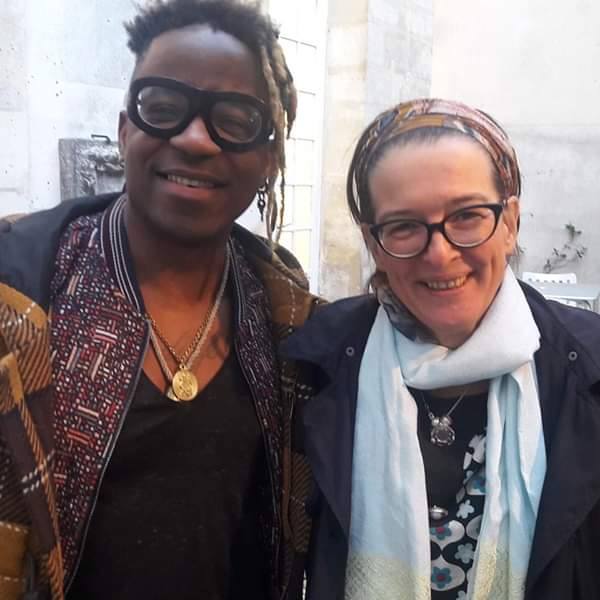 Show-me is 2nd Edition of the first digital live music forum dedicated to self-entrepreneur artists in solo and duo format is currently underway in Zurich Switzerland at the legendary Moods club from 24th -26th January 2020. A crowdfunding project by Show-me, music, community, and festival, Zürich.
The project co-ordinators are Cameroonian musician, Blick Bassy (left), and Swiss journalist, Elisabeth Stoudmann (right). Coming from the same milieu but with different skill sets, their aim is to cause ripples in the musical world via the creation of Show-me.

It features the showcases of 10 of the best DIY artists of the moment, selected this summer via an online competition. Show-me also serves to connect these new independent artists with specially invited professionals who will inform and coach them.
Lastly, Show-me offers a collective music writing exercise in a professional studio that helps the musicians to forge contacts and practice group collaboration.

The goals of Show-me
Today, getting into the music business independently is full of constraints and difficulties. Show-me was created to allow these entrepreneurial artists to be seen and heard in the flesh by music business specialists, as well as online. Show-me also offers them several useful tools.
At the end of the event, each nominee will go home with: a booking date at a festival or club, the filming and broadcast of their showcase in HD, a series of quality photographs, advice from programmers, bookers and other music business professionals, and lastly, the chance to make a studio recording.

Last year, during the first edition of Show-me, some nominated artists were able to launch careers after their participation.