Rays of Hope From Guinea Bissau
By Scott Morgan*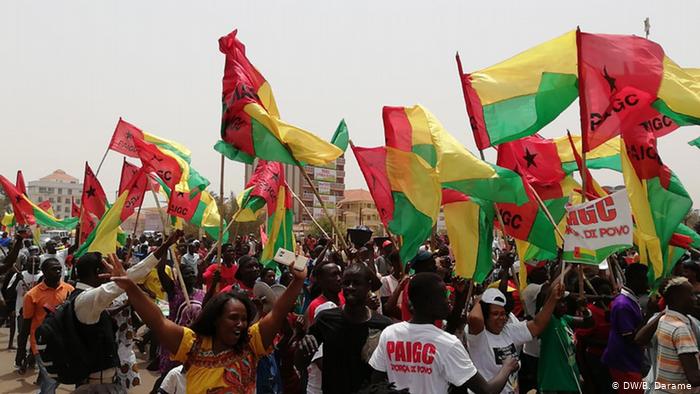 It has been easy to overlook the recent election cycle in Guinea-Bissau. The initial round occurred on November 24th 2019. The results determined that a runoff would be needed and then incumbent President Jose Mario Vaz who finished in fourth would not participate.
This meant that the potential of a peaceful transition would take place in a country where most transfers were the results of coups. The runoff on December 29th 2019 would be a contest among the opposition parties. The contenders for the second round were former prime ministers as well. One was Umaro Sissoco Embalo of the Madem G15 party and Domingos Simoes Pereira of PAIGC (African Party for the Independence of Guinea and Cape Verde).
The results from the runoff would show that the next President of Guinea-Bissau will be Umaro Sissoco Embalo. Although it appears that the results may be contested the fact remains that Jose Mario Vaz will be the first President of the West African Nation to fully complete a full term of office and transfer the position to a successor without involving Bloodshed. This is a feat in the history of the country which gained Independence from Portugal in 1974.
Some of the comments made by voters stated that it was time to "move the country forward". This is a term that has been used often in elections where there has been change that one segment of the population has sought.
The Country has had its down points. A former head of the Military was indicted by the United States for Drug Trafficking, Several Cartels from South America used the country as a transit point in shipping narcotics to Europe and other parts of Africa and at one point was seen as being under the thumb of former Gambian President Yaya Jammeh.
The UN Representative for West Africa also commended the people of Guinea-Bissau for the role in the voting but also took the time to highlight the activities of the Political Candidates for their rhetoric and allowing for the process at play to move forward in a positive manner.
Having both candidates with experience as Prime Minister did help some (even though both were fired by the outgoing President.) One can wonder just how much of a role the tug of war between President and Prime Minister had in this election as a whole and is the potential power struggle between these two positions could lead to future crisis situations within the
Country.
* *The Author is President Red Eagle Enterprises, a firm with the dual Mission of Supporting African Business Development, and also Providing Analysis of African Intelligence, and assistance in relations with the United States Government .He sits on the Round tables for the Advocacy Network for Africa, and the International Religious Freedom Caucus in Washington ,DC.The views are his.